Boeing warns of potential electrical issue in certain 737 MAX jets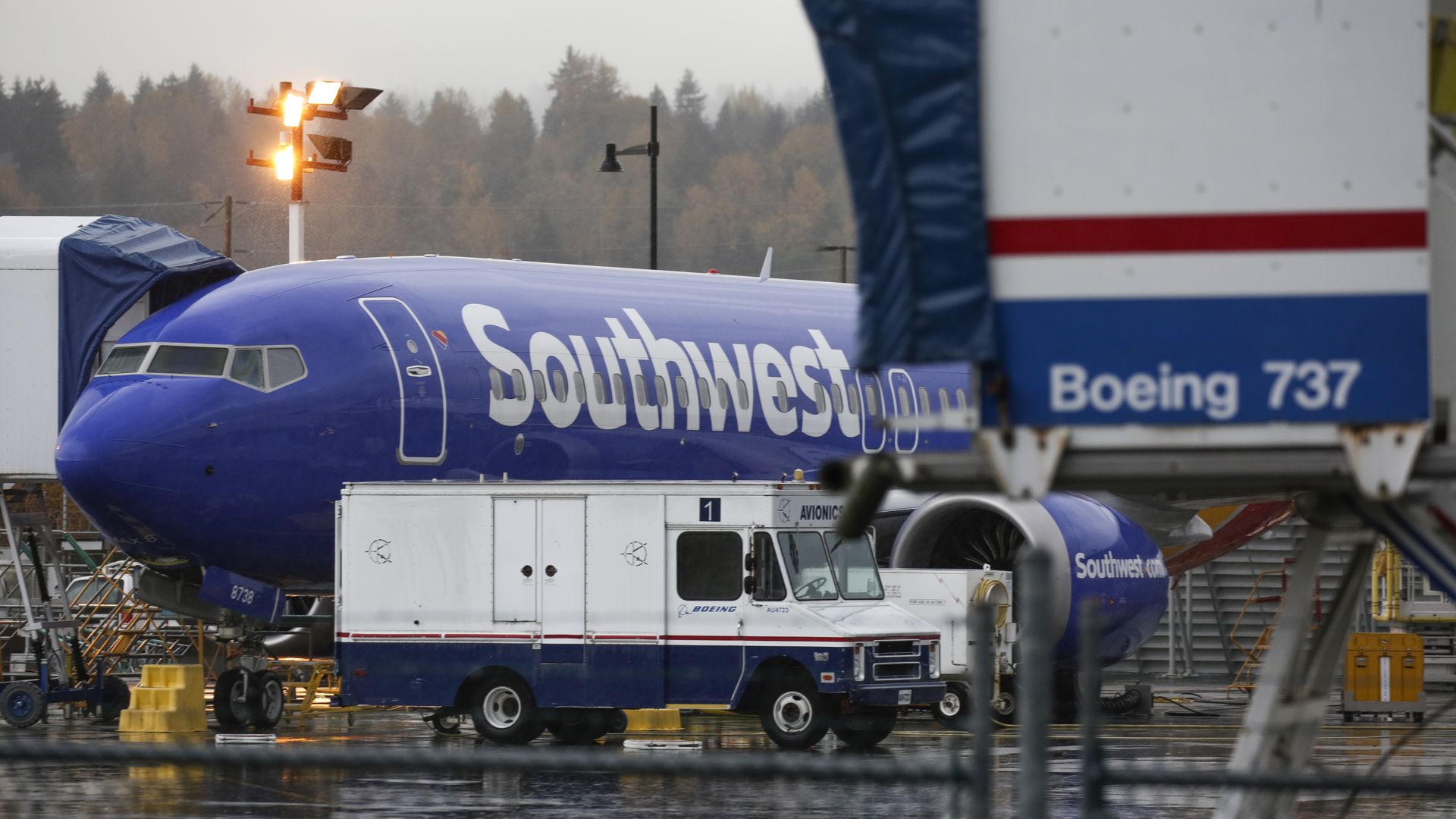 Boeing warned 16 of its customers on Friday to address a potential production issue in a group of 737 MAX jets before they take flight again.
Why it matters: The aircraft manufacturer has been hampered with production issues and design problems with the 737 MAX jets that caused two fatal plane crashes and led to the grounding of all MAXs for over a year.
Boeing wants its customers to determine that a sufficient ground path exists for a component of the electrical power system in some affected MAX jets with specific tail numbers.
What they're saying: "We are working closely with the U.S. Federal Aviation Administration on this production issue," Boeing said.
"We are also informing our customers of specific tail numbers affected and we will provide direction on appropriate corrective actions."
The big picture: Southwest Airlines removed 30 of its 58 Boeing 737 MAX airplanes from service after the warning, according to Reuters. American Airlines said it would remove 17 of its most recently delivered 737 MAX aircraft.
Go deeper