Amazon defeats union effort at Alabama plant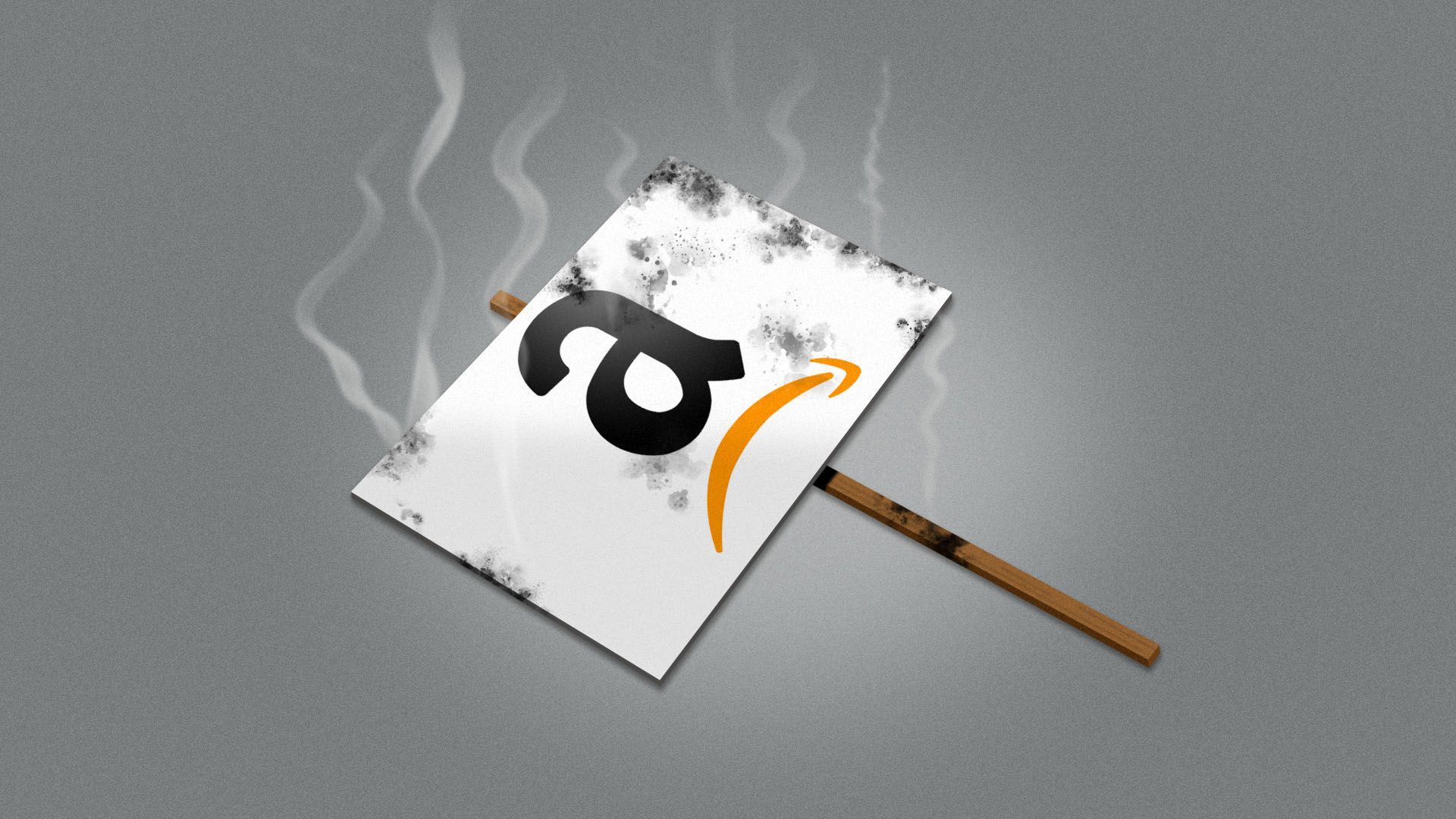 In a major win for Amazon, a majority of workers involved in an organizing effort at its distribution center in Bessemer, Alabama, has voted not to unionize.
Why it matters: The vast majority of large tech companies have been composed of non-union workers, and tech companies, including Amazon, have fought hard to keep it that way. The "no" vote in Alabama could chill or delay other unionization efforts in the industry.
The mail-in vote, conducted in March, was overseen by the National Labor Relations Board.
Between the lines: Amazon had aggressively fought against the union effort, including sending text messages to individual workers' cell phones urging them to vote against the move. The company also hired local police officers to work off-duty as security outside the warehouse.
Outsiders, including Sen. Bernie Sanders, came to Alabama to show support for the workers' union push.
The big picture: Although the unionization would have only covered workers at the one Alabama distribution center, a yes vote could have encouraged Amazon workers elsewhere — as well as those that work at other tech companies — to pursue similar union efforts.
Go deeper: Amazon's scorched-earth PR strategy
This story is developing. Please check back for updates.
Go deeper