Former Rep. Katie Hill loses lawsuit against Daily Mail over nude photos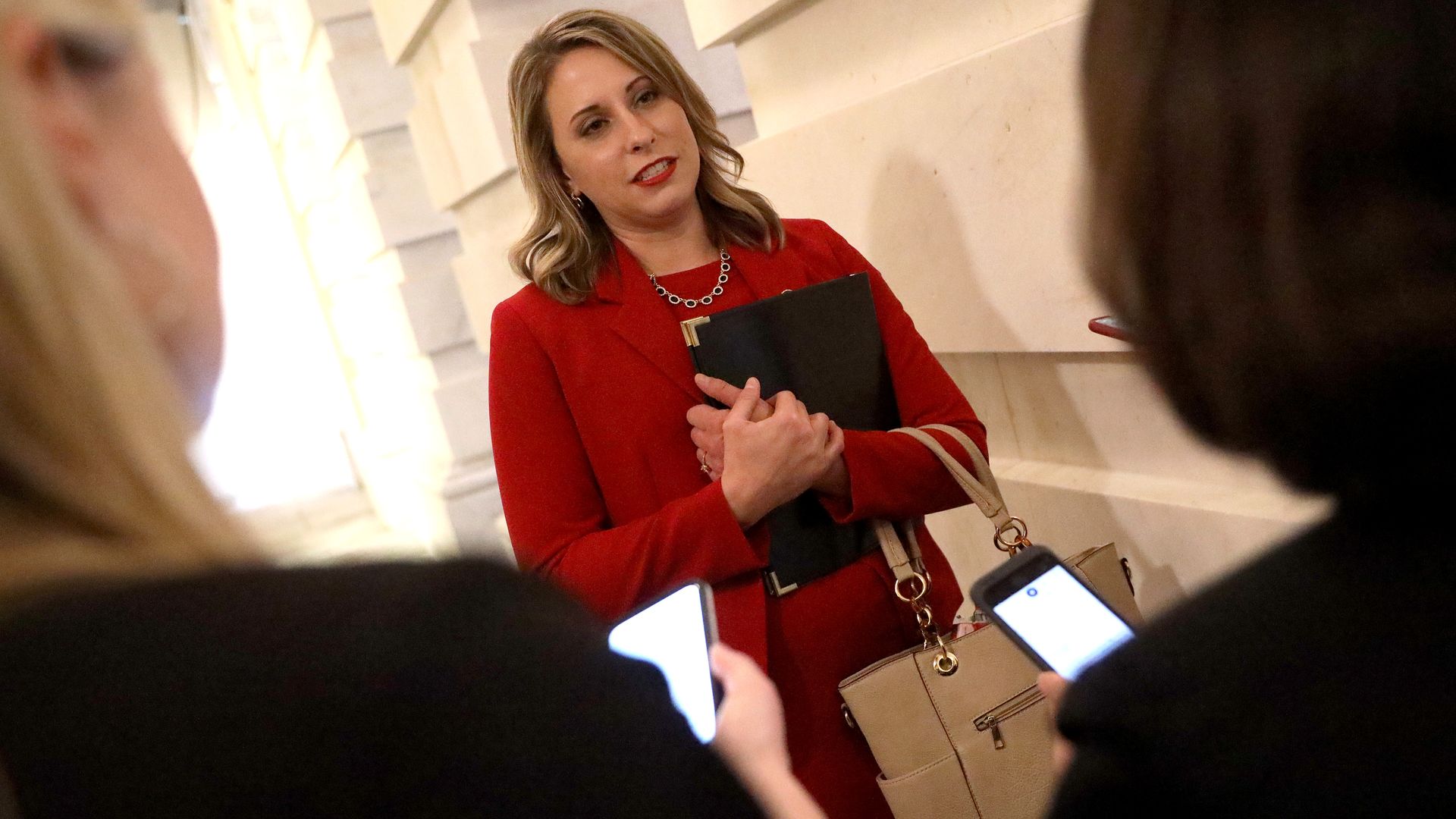 A judge ruled Wednesday that the Daily Mail did not break California's law against revenge porn by publishing nude photos of former California Democratic Rep. Katie Hill without her consent, the Los Angeles Times reports.
Why it matters: Hill resigned from Congress amid an investigation into allegations of an inappropriate sexual relationship with a congressional staffer, after photos were published in the U.K.-based tabloid and conservative blog RedState.
She later sued her ex-husband and the owners of the Daily Mail and RedState, alleging they distributed "nonconsensual porn" by publishing photos of her.
The Los Angeles judge dismissed her case against the U.K.-based tabloid by finding the photos protected as "a matter of public issue or public interest" under the First Amendment.
What they're saying: "Hot take: revenge porn — illegally shared images — cannot be considered in the public interest in any circumstance," Hill tweeted on Thursday morning.
"If that's the precedent, countless women will be afraid to run for office because they have shitty exes."
The other side: "The court today basically said sharing or distributing [images] is protected if it's a matter of public concern," Krista Lee Baughman, attorney for RedState managing editor Jennifer Van Laar, told the LA Times.
"I think the judge is really right, and this is an important 1st Amendment case because it goes to what speech we can have around our representatives in government. If we go down that slippery slope of censoring what journalists can publish about our elected officials, that's a dangerous place to be for our 1st Amendment," Baughman said.
A Daily Mail attorney declined comment to the Times.
Go deeper