CBS defends "60 Minutes" after Florida governor calls show "dishonest"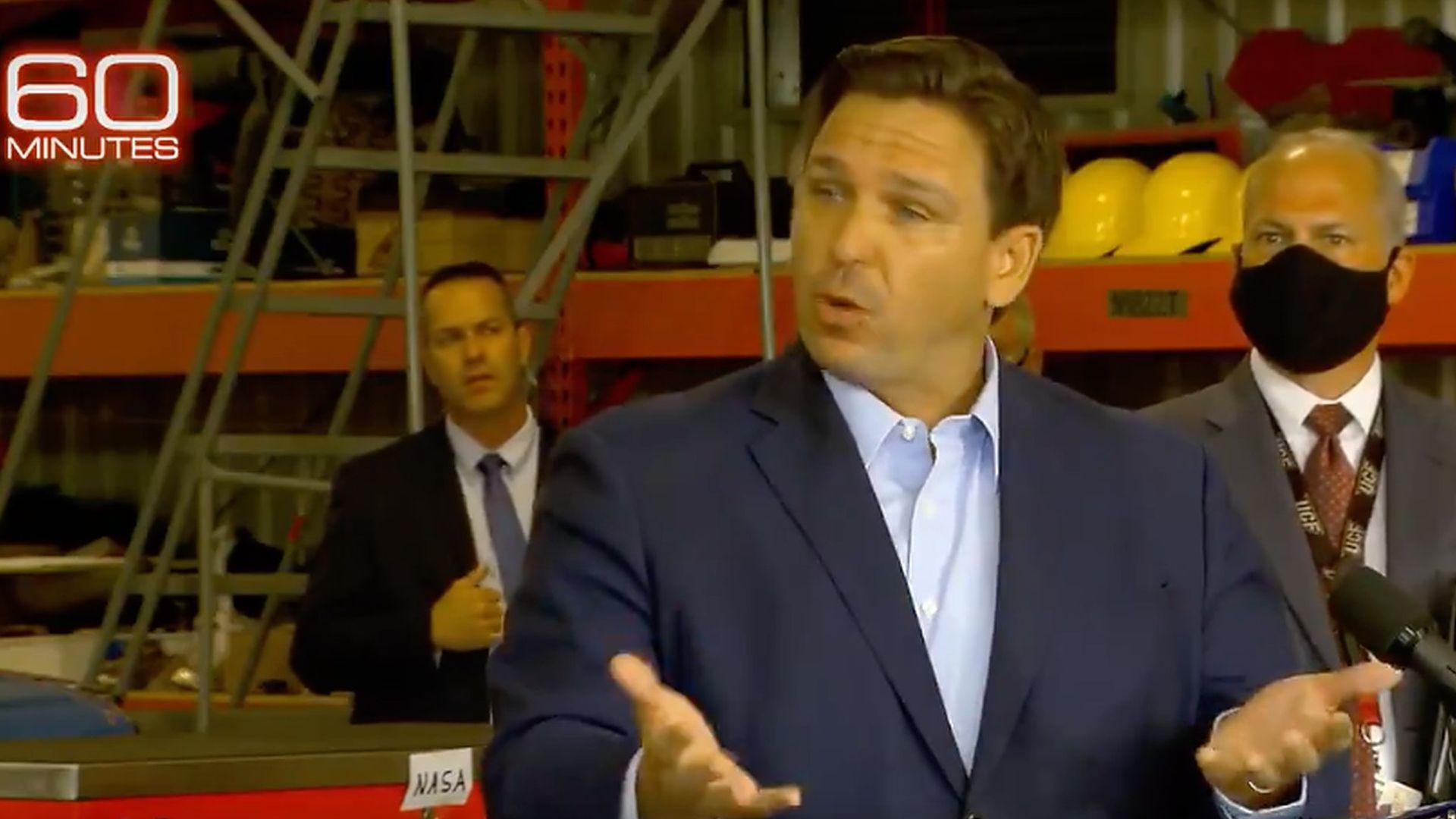 CBS issued a statement defending "60 Minutes" Wednesday, after Florida Gov. Ron DeSantis (R) said the program was "dishonest" about the state's partnership with Publix dominating COVID-19 vaccine distribution in Palm Beach County.
Driving the news: DeSantis called the show "smear merchants" for reporting Sunday that poorer communities had been left behind, with no Publix Super Markets in Belle Glade, in the Glades area of Palm Beach County.
He listed several centers and pop-up sites in the county, citing CVS and Walgreens as vaccine options.
What they're saying: CBS said in a statement first obtained by the Washington Post that Publix was the "only" pharmacy with vaccines in January for seniors in the general population of Palm Beach County.
It stressed the show's focus was on the Glades area of the county, with mostly Black and Hispanic residents required to drive for 25 miles if they had a car "or take a long bus ride'" to the nearest Publix.
CBS added that COVID vaccines didn't reach the Glades until late February for CVS and mid-March for Walgreens — "well after the Governor began distributing the vaccine with Publix on Jan. 21."
CVS and Walgreens distributed vaccines to nursing homes via federal programs, which is why DeSantis' comments on these companies weren't included in the program, CBS added.
For the record: The show raised the ire of DeSantis and other politicians in the state after alleging that the governor announced the Publix partnership weeks after the grocery store group gave $100,000 to his PAC. Both DeSantis and Publix deny any wrongdoing.
Florida Division of Emergency Management director Jared Moskowitz, a Democrat, tweeted Tuesday that he told "60 Minutes" the Publix story was "bulls--t."
Palm Beach County Mayor Dave Kerner (D) accused CBS in a statement Monday of being "intentionally false."
Go deeper: DeSantis milks "60 Minutes" spat
Go deeper