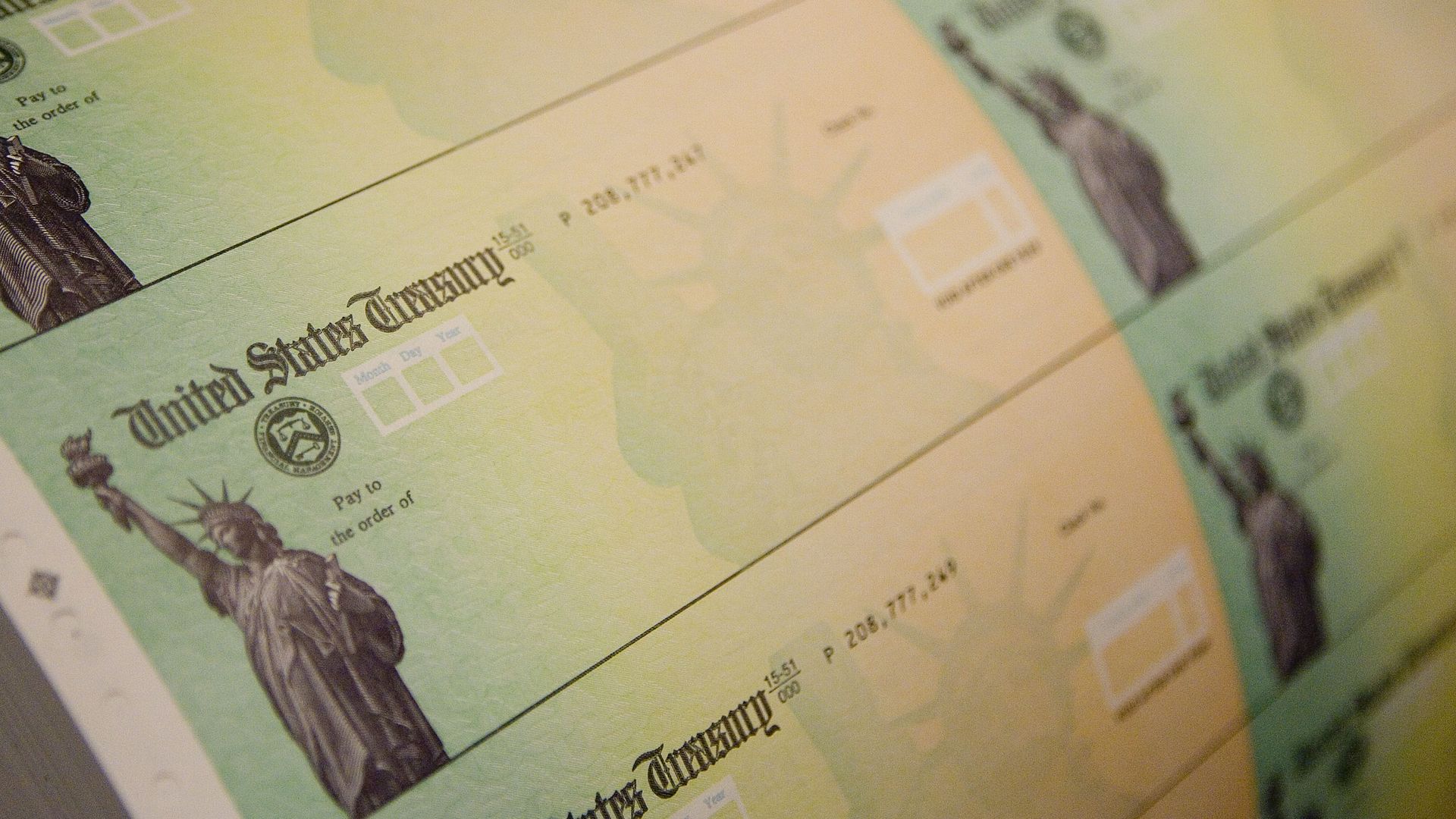 Over 25 million Americans are to receive the fourth round of COVID-19 stimulus payments this week, sent out under President Biden's American Rescue Plan, the IRS announced Wednesday.
The big picture: More than 156 million payments have been disbursed so far under the relief package, at a cost of about $372 billion. The rollout began last month shortly after the package was passed by Congress.
Zoom in: The fourth batch of payments began processing last Friday, April 2. The official payment date was April 7, "with some people receiving direct payments in their accounts earlier as provisional or pending deposits," per an IRS statement.
"The largest block of these payments went to Social Security beneficiaries who didn't file a 2020 or 2019 tax return and didn't use the Non-Filers tool last year," the statement added.
"More than 19 million payments, with a total value of more than $26 billion, went to these beneficiaries, which include Social Security retirement, survivor or disability (SSDI) beneficiaries."
Editor's note: The headline and story have been corrected to reflect that 156 million payments total have been sent, and 25 million are being sent in the latest round.
Go deeper