Jordan's king breaks silence, says family rift "nipped in the bud"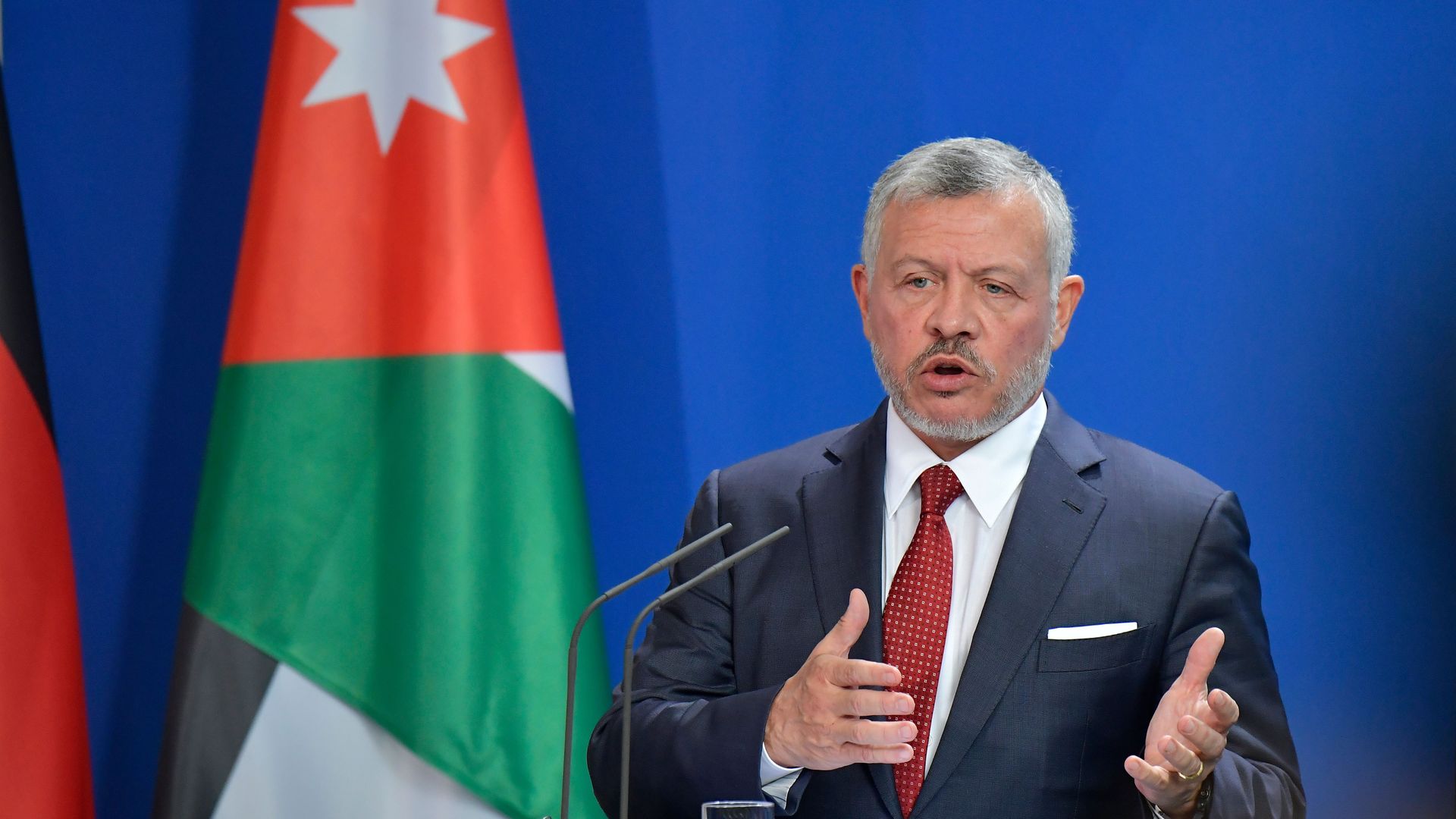 Jordan's King Abdullah II said Wednesday that the attempted "sedition" involving his half-brother had caused him "pain and anger" but has now been quashed, Reuters reports.
Why it matters: His first public statements on the rift inside the royal family, which began last Saturday with several arrests and allegations of a coup plot, seem designed to assure Jordanians that he is firmly in control.
Background: The Jordanian government on Sunday accused Crown Prince Hamzah bin Hussein of conspiring to destabilize the country.
Prince Hamzah initially responded by denying the allegations while accusing the government of corruption and mismanagement. But he signed a letter on Monday pledging allegiance to the king, his half-brother.
What they're saying: "I assure you, that the sedition has been nipped in the bud," King Abdullah said in a letter read on state television, per Al Jazeera.
"Nothing comes close to what I felt — shock, pain and anger — as a brother and guardian of the Hashemite family and a leader of this dear people," he added.
"Hamzah today is with his family in his palace under my protection."
The White House said President Biden had spoken with King Abdullah on Wednesday to express U.S. support for Jordan and underscore the importance of the king's leadership to the U.S., the Middle East and the peace process.
"Together they discussed the strong bilateral ties between Jordan and the United States, Jordan's important role in the region, and strengthening bilateral cooperation on multiple political, economic, and security issues," the statement read. 
The big picture via AP: "[T]he region's strategic landscape is shifting as powerful Gulf states pursue closer ties with Israel, potentially undermining Jordan's role in the Middle East peace process ... even if the current crisis is eventually defused, major challenges loom for the Western-allied monarchy as it confronts growing internal dissent."
Go deeper: Jordan claims businessman who offered to help arrested prince is former Mossad agent
Go deeper