Jill Biden outlines next phase of program that supports military families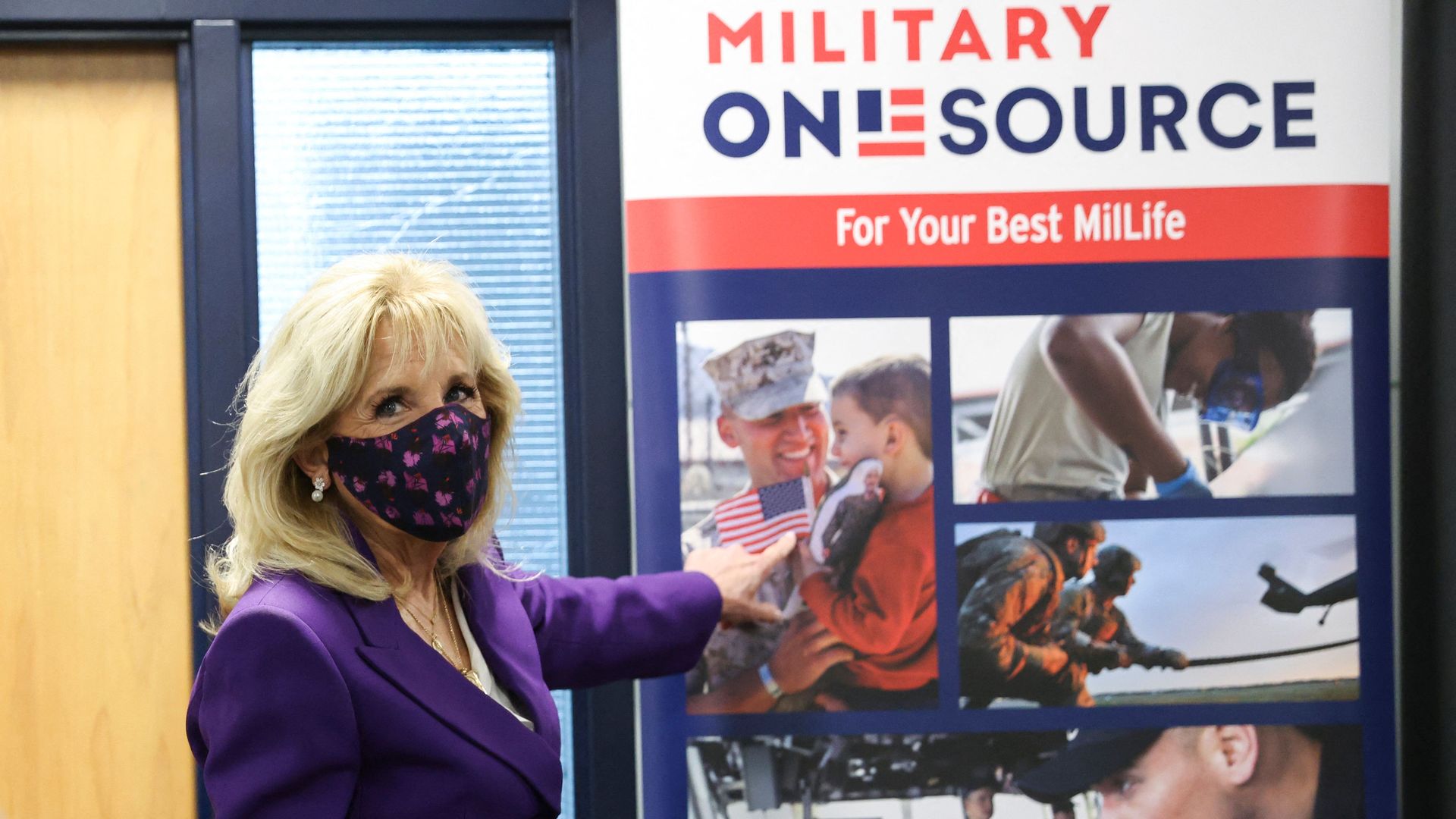 First lady Jill Biden on Wednesday announced the "next chapter" for the decade-old Joining Forces initiative, which supports U.S. military families.
Why it matters: Biden and then-first lady Michelle Obama led the program during the Obama administration. Biden said Wednesday that the relaunch of the initiative will focus on military family employment and entrepreneurship, as well as making sure families can get quality child care when needed.
She cited the Defense Department's estimate that the military spouse unemployment rate was about 22%.
Biden also said the program will work on "military family health and wellbeing" and "education for military children."
What she's saying: "The families of our service members and veterans; the caregivers who lift up our wounded, ill, and injured; the survivors who grieve those we've lost: You may not wear a uniform, but you serve and you sacrifice for us all," the first lady said at the White House.
"Military families are as critical to our national defense as a rudder is to a ship, and we must always act upon that truth," she added.
"Service members cannot be focused on their mission if their families don't have what they need to thrive at home. And we can't expect to keep the best and brightest if our service members are forced to ... choose between their love of country and the hopes and dreams they have for their families."
Go deeper