2 of Deshaun Watson's accusers go public with sexual misconduct claims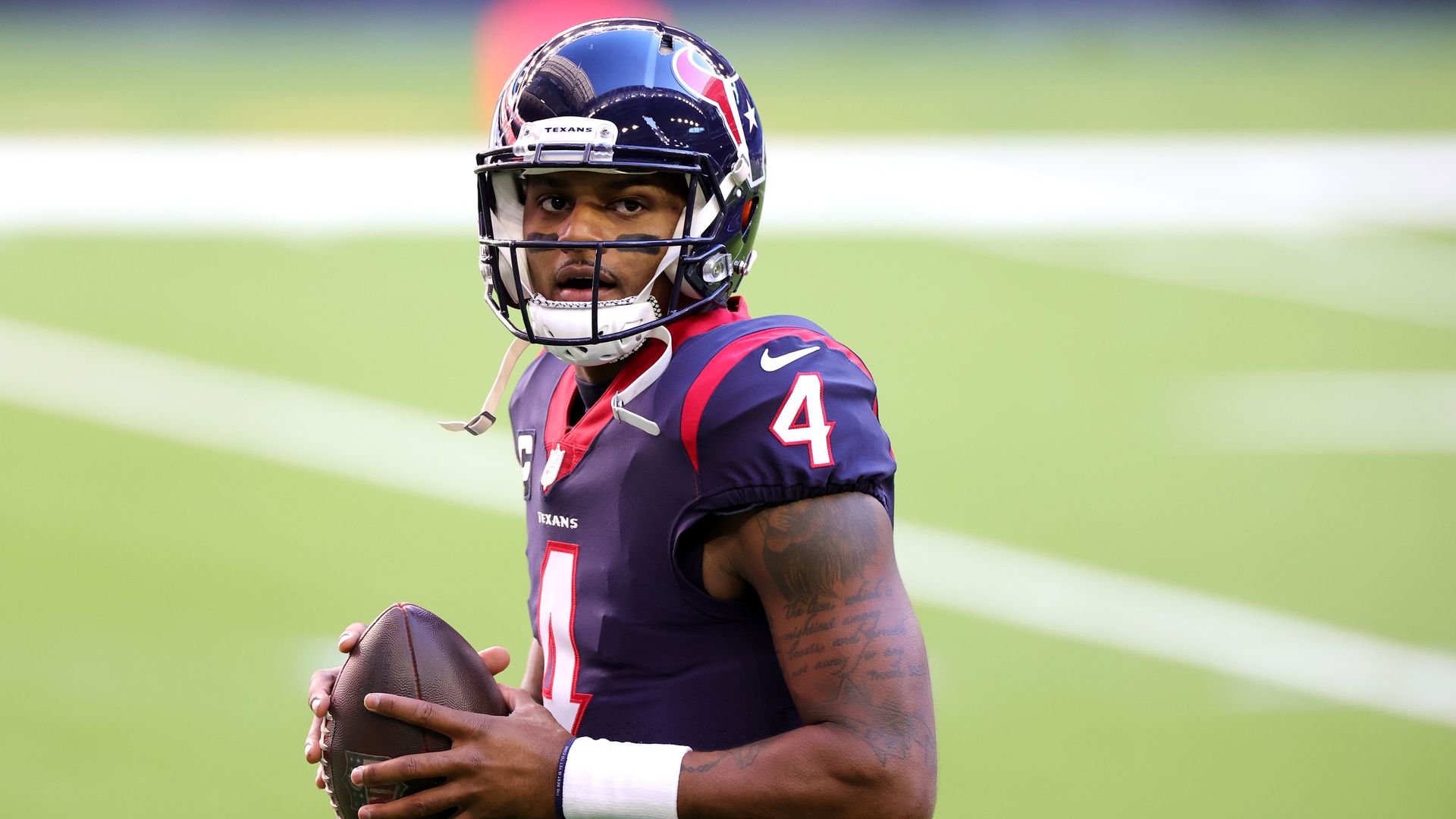 A woman who went public Tuesday with sexual misconduct allegations against Deshaun Watson said she has filed a criminal complaint with police, the second known criminal complaint made against the Houston Texans quarterback.
Driving the news: Ashley Solis said at a news conference in Houston that she's a "survivor of assault and harassment" and "Watson is my assaulter and my harasser, he assaulted me at my home doing what I love most, massage therapy." Watson has denied any wrongdoing.
Solis was the first of 22 women to file a civil lawsuit against Watson, accusing him of sexual misconduct.
The allegations: Solis accuses Watson of sexually assaulting her at a massage therapy session in March 2020. "I can no longer practice the profession I love the most without shaking," she said. "I hope he knew how heartbreaking that is to me."
Tony Buzbee, the lawyer representing Solis, said she's provided a statement to police. Houston police have declined to comment on the case, the Washington Post notes.
Lauren Baxley, a massage therapist, also attended the news conference, where an attorney from Buzbee's practice read aloud a statement on her behalf in which she described Watson as "nothing more than a predator with power."
The other side: Watson's lawyer, Rusty Hardin, said previously he believes "any allegation that Deshaun forced a woman to commit a sexual act is completely false."
Go deeper