Study: A third of COVID patients later had psychiatric or neurological illness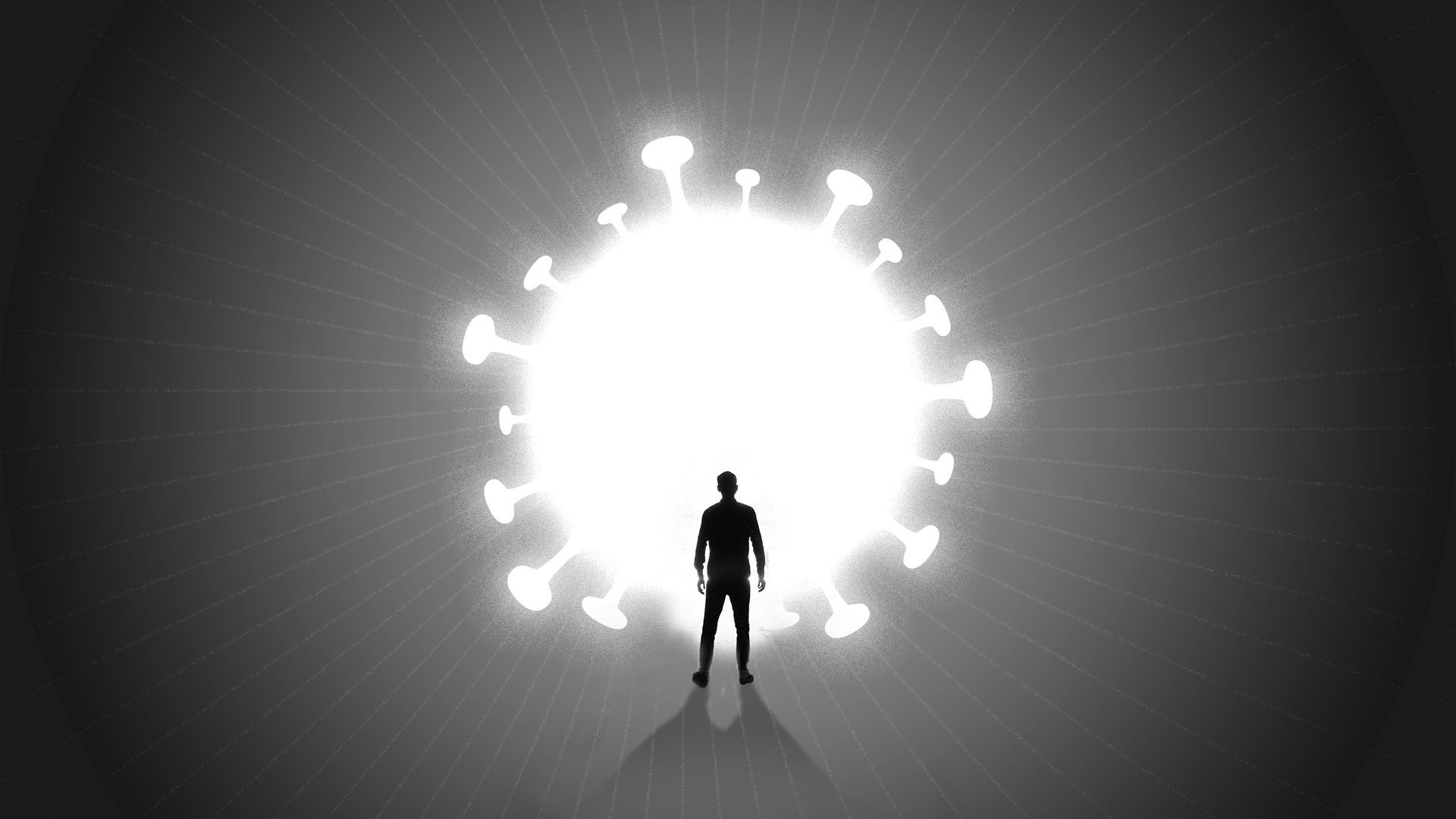 A third of patients diagnosed with the coronavirus had also experienced a psychiatric or neurological illness as of six months later, according to a new study published yesterday in The Lancet Psychiatry.
Between the lines: Mood disorders like anxiety and depression were especially common, but researchers also found lower rates of serious complications like strokes and dementia, STAT reports.
1 in 8 of the patients were diagnosed for the first time with the illness.
The study looked at the prevalence of 13 brain disorders. Anxiety, mood and substance use disorders were most common.
Patients with very severe coronavirus infections were more likely to develop complications like stroke or dementia, but patients who later developed anxiety or depression had illnesses of varying degrees of severity.
What they're saying: "We need urgent research to better understand how and why does this occur in patients with COVID-19 and how they can be treated and [how to] prevent it," Max Taquet, a clinical fellow in psychiatry at the University of Oxford and a study co-author, told reporters.
"But we think that regardless of the explanation, health services need to be prepared for the increased demand that this data is showing." 
The authors also speculated that the stress of having COVID, and the subsequent disruption, could contribute to psychiatric illnesses.
Go deeper