New Utah law requires fathers to pay half of pregnancy costs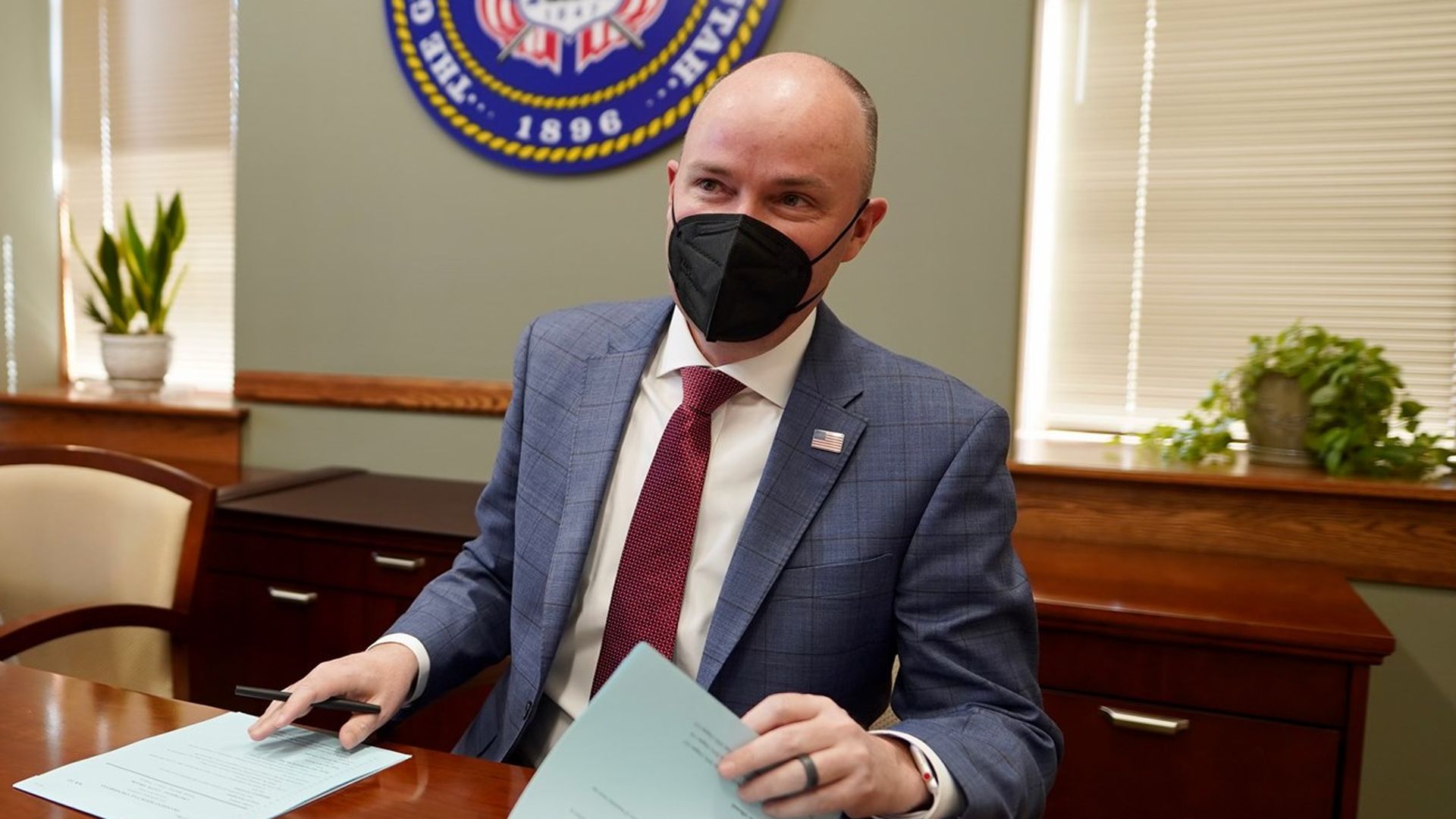 A new Utah law requires biological fathers to pay half of women's pregnancy expenses.
Why it matters: While states like New York and Wisconsin have similar financial provisions for pregnancies, "Utah appears to be the first state to mandate prenatal child support," AP notes.
How it works: The bill, which Gov. Spencer Cox (R) recently signed into law, stipulates that fathers must pay 50% of insurance premiums while the mother is pregnant, as well as medical costs related to the pregnancy, per CBS News.
If there's a paternity dispute, the father doesn't owe money until paternity has been confirmed.
What they're saying: State Republican Rep. Brady Brammer, who sponsored the measure, told AP he wanted to "help people and actually be pro-life in how we do it as opposed to anti-abortion."
"One of the ways to help with that was to help the burden of pregnancy be decreased," he added.
Yes, but: Critics of the law say it won't protect vulnerable women, especially given domestic abuse typically increases during pregnancy, CBS News notes.
Planned Parenthood Utah supports giving more financial assistance to women. But spokesperson Katrina Barker doubts the new law will have an impact on the abortion rate, as intended, given that pregnancy costs tend to be much smaller than those incurred raising a child, per AP.
Go deeper