Feds adding new space next to overcrowded border facility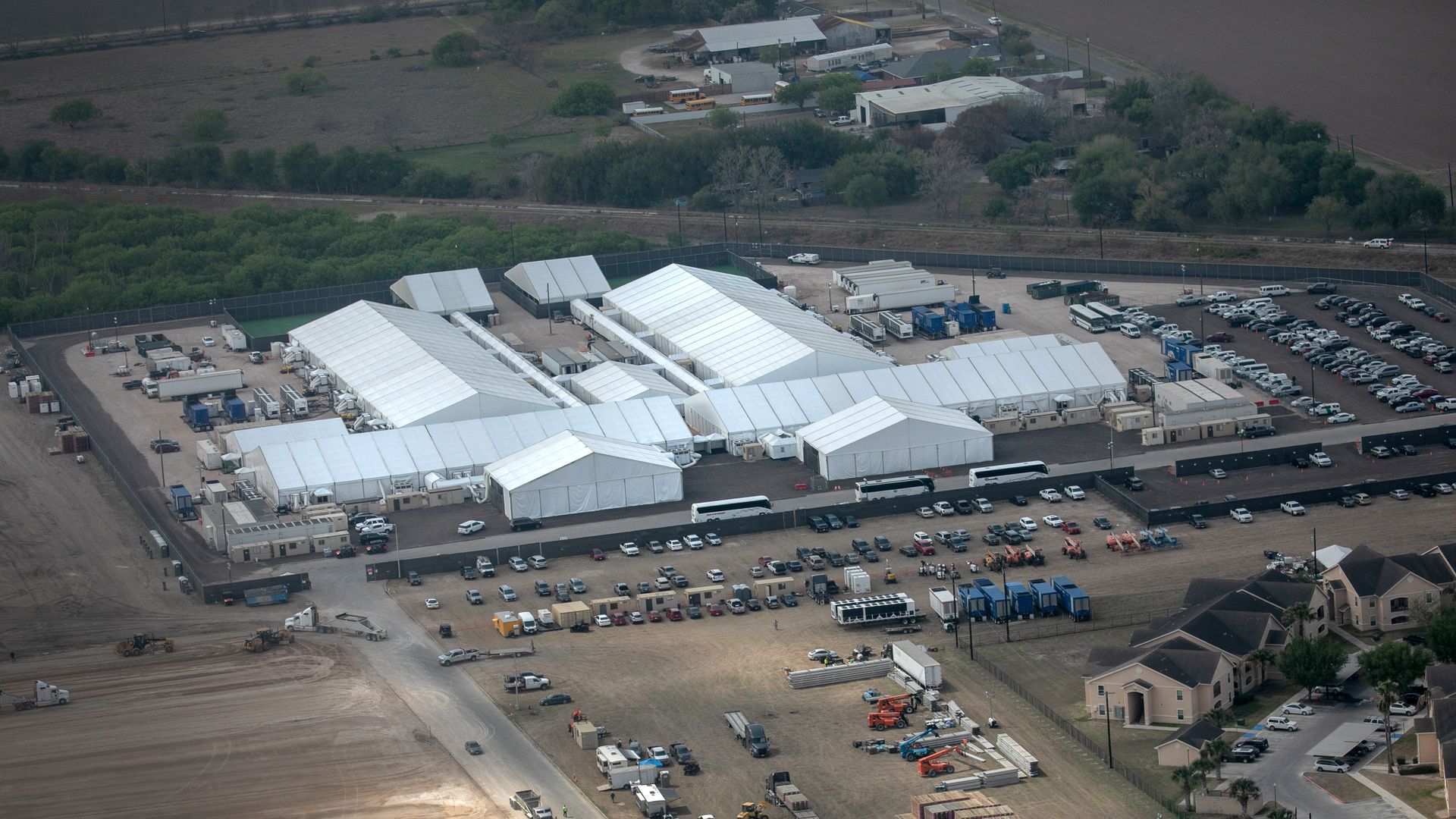 The Biden administration is opening a temporary facility for unaccompanied migrant children next to the Texas border patrol processing center where leaked photos and videos have revealed overcrowded holding areas.
Why it matters: The new facility in Donna, Texas, will allow the administration to release kids from border patrol custody faster — even while they remain in a temporary setting on land owned by Customs and Border Protection.
The new unit is called Delphi and will be overseen by the Department of Health and Human Services.
The administration has been focused on getting minors out of border stations and into HHS supervision as soon as possible.
The Rio Grande Valley sector, which includes Donna, has been receiving some of the largest numbers of migrants over the past few months.
Between the lines: Border officials told Republican members of Congress and a handful of staffers about the new facility during a tour of Donna's temporary tent-like structures on Tuesday morning.
The officials said they were sending more than 300 migrant minors to the new facility on Tuesday — the first day it was open, according to two people who were briefed.
From one parking area of the border station, construction work could be seen through a fence.
The facility will be able to hold as many as 1,500 13- to 17-year-old boys and girls, HHS said in a statement provided to Axios. Minors will be tested for COVID-19 before and during their stay at Delphi, according to an HHS fact sheet.
By the numbers: The administration has managed to get the total number of kids waiting in border patrol custody under 5,000, according to the most recent agency data.
Still, pods in the Donna facility intended to hold around 48 migrants are now holding more than 300 — and in one, more than 500 — according to people on the tour who were briefed on the numbers.
An average of around 500 non-Mexican minors have been crossing the border every day over the last month.
Go deeper