Supreme Court vacates lower court decision on Trump blocking Twitter followers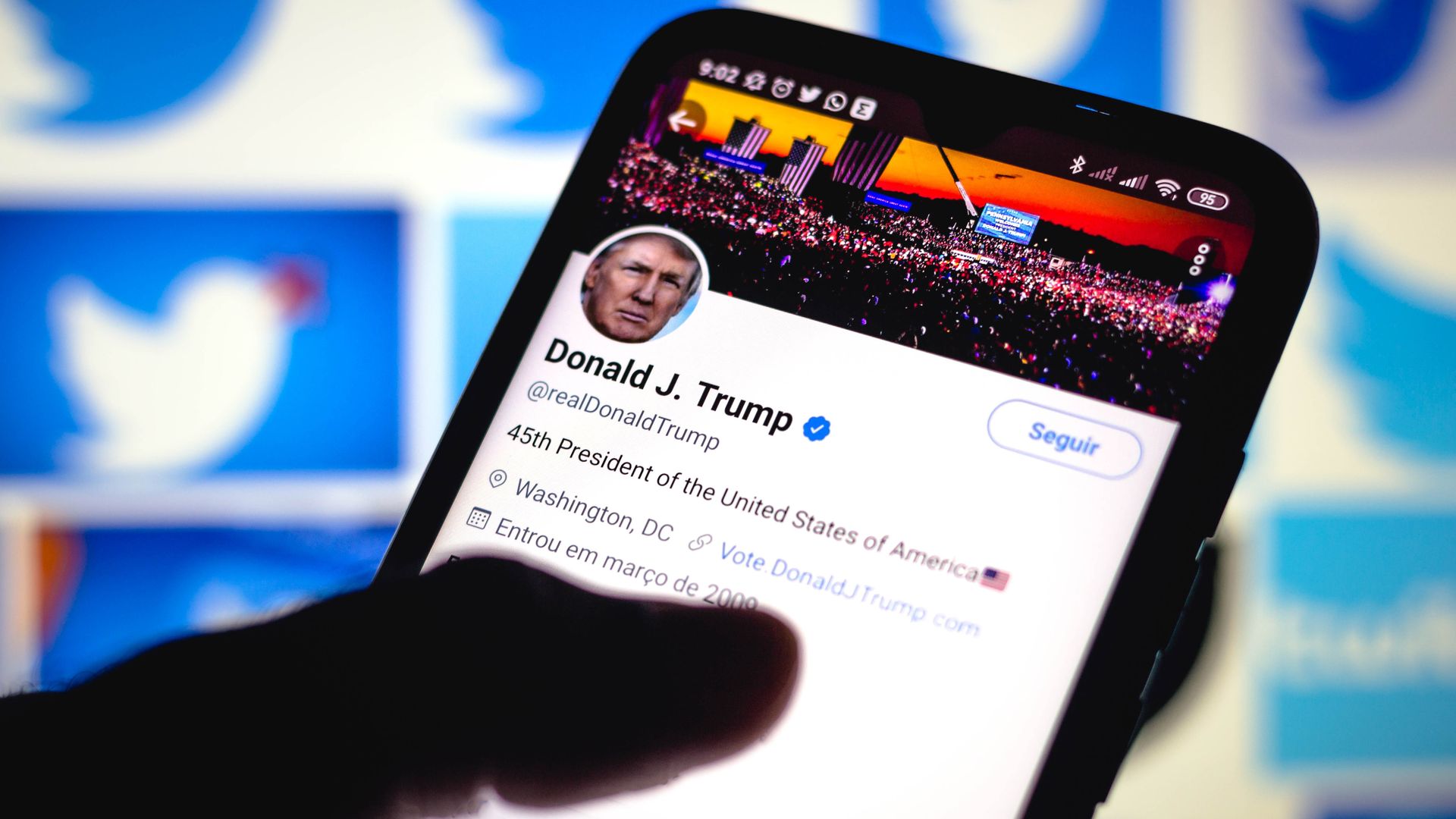 The Supreme Court vacated a lower court ruling that found former President Trump violated the First Amendment by blocking followers on Twitter, ordering the case to be dismissed as moot now that he is no longer in office.
Between the lines: Though the Supreme Court did not rule on the merits of the case, Justice Clarence Thomas wrote in a concurring opinion that the "unprecedented" amount of control that Twitter and other digital platforms have over speech must be addressed in the future.
What they're saying: "Twitter barred Mr. Trump not only from interacting with a few users, but removed him from the entire platform, thus barring all Twitter users from interacting with his messages," wrote Thomas, one of the most conservative justices on the court.
"Today's digital platforms provide avenues for historically unprecedented amounts of speech, including speech by government actors. Also unprecedented, however, is the concentrated control of so much speech in the hands of a few private parties."
"We will soon have no choice but to address how our legal doctrines apply to highly concentrated, privately owned information infrastructure such as digital platforms."
The big picture: Trump's use of social media has forced judges to re-evaluate the rules of political communications in the digital era, Axios' Sara Fischer writes.
Twitter sued Texas Attorney General Ken Paxton (R) in March, seeking to halt the Trump ally's investigation into the tech giant for what he called "the seemingly coordinated de-platforming of the president."
Twitter and a host of other social media platforms banned Trump following the Jan. 6 Capitol insurrection.
Go deeper