Jordan crisis: Detained former crown prince pledges loyalty to the king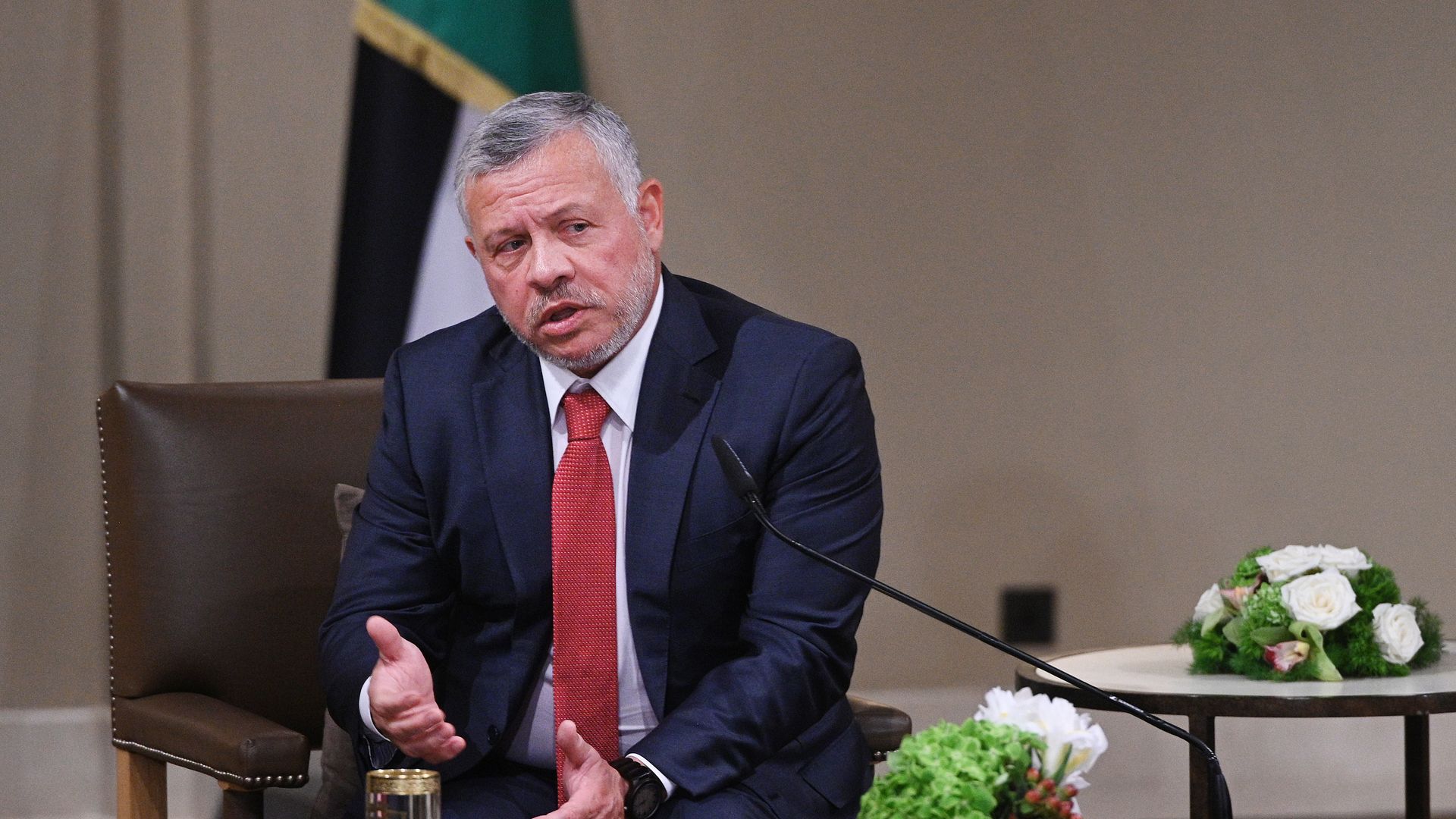 Former Jordanian Crown Prince Hamzah bin Hussein, who was put under house arrest on Saturday and accused of trying to destabilize the country, signed a letter on Monday pledging allegiance to his half-brother, King Abdullah II, Jordan's official news agency reports.
Why it matters: For now, the letter seems to have resolved the crisis inside the royal family that began on Saturday with a string of arrests and allegations of a coup plot.
Driving the news: Prince Hamzah signed the letter during a meeting with another former crown prince, Hassan bin Talal, who was appointed by King Abdullah to solve the crisis. Several other senior royals also attended the meeting.
What he's saying: In the letter, Prince Hamzah stressed that "thanks to King Abdullah Jordan managed to successfully deal with the threats and challenges it faced."
"The national interest is above all. We all must stand behind King Abdullah. I am committed to the Kingdom's constitution and I will do everything to help the King and the Crown Prince," Hamzah wrote.
Between the lines: That's a far cry from the statements he made after his arrest. Prince Hamzah has accused the government of decades of mismanagement and corruption while denying a role in any coup plot against King Abdullah.
Go deeper