Booking.com CEO: Business travel will be 'forever lower'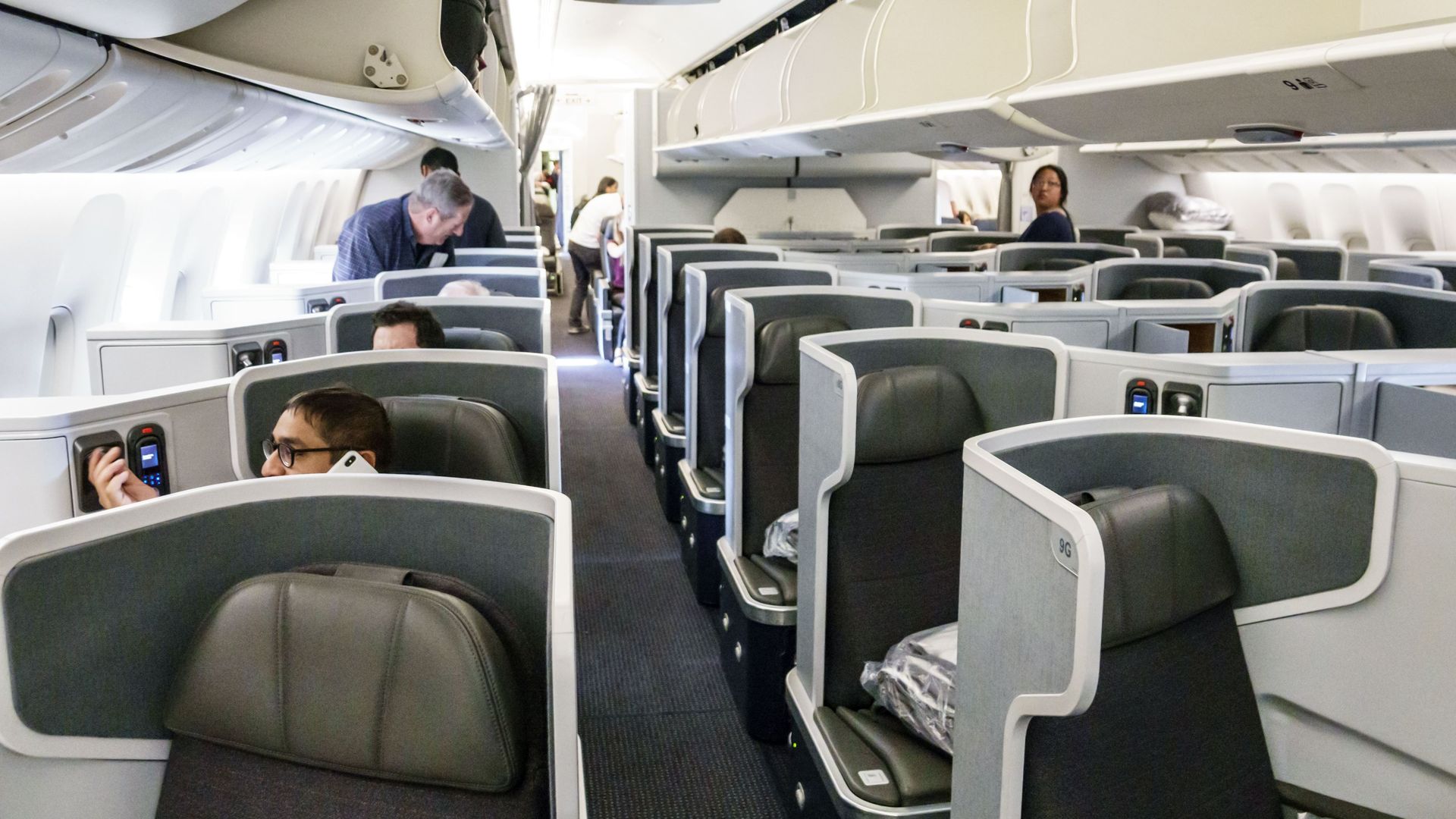 In an interview with Axios on Monday, Booking.com CEO Glenn Fogel said he believes "the share of business travel will be forever lower than pre-pandemic."
Why it matters: Business travel has an outsized impact on parts of the travel and leisure industry, which is in the midst of adapting to post-pandemic demand.
For example, only about 12% of air travel comes from business passengers, but they represent 75% of an airline's profits, according to travel software provider Trondent.
What's happening: Booking.com introduced a new $50 credit for future travel as an incentive to help drive demand for leisure trips — a segment that is expected to pick up faster than business travel.
"We need to help get this industry back up and running, traveling safely," Fogel said.
The big picture: The CDC issued new guidelines on Friday for U.S. domestic travel as the number of people who have been fully vaccinated climbs to near 20%.
Thought bubble from Axios transportation correspondent Joann Muller: There are unmistakable signs of pent-up demand for leisure travelers, but business travel is likely going to take much longer to recover, in part because companies are still trying to figure out what return-to-work looks like.
It will be easy to replace some corporate travel with virtual Zoom meetings, but when it comes to things like sales, where competition is intense and it's important to "read the room," travel will become a necessity once more.
Go deeper