In photos: Egypt holds grand procession of ancient mummies in Cairo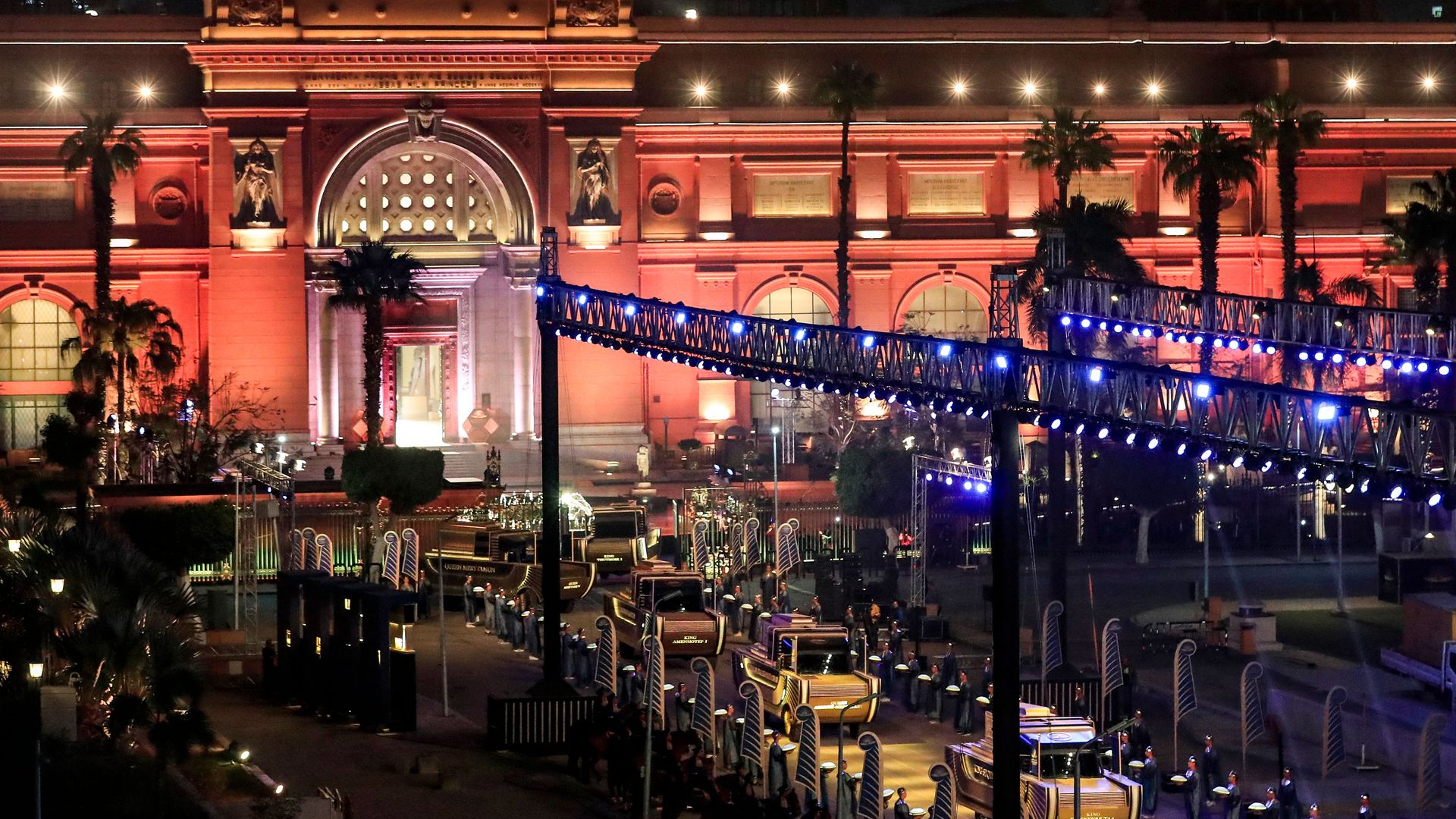 Egypt held a 5-mile procession of 22 ancient mummies in Cairo, as they were moved from a museum where they'd been for over a century to the new National Museum of Egyptian Civilization Saturday night.
For the record: Organizers "deliberately" hid from view working-class neighborhoods during the nationally televised event celebrating Egypt's past, locals told the New York Times. Urban planner Ahmed Zaazaa noted to the NYT, "The government says they are making reforms, but the vast majority of people in Cairo who live in working-class neighborhoods are excluded."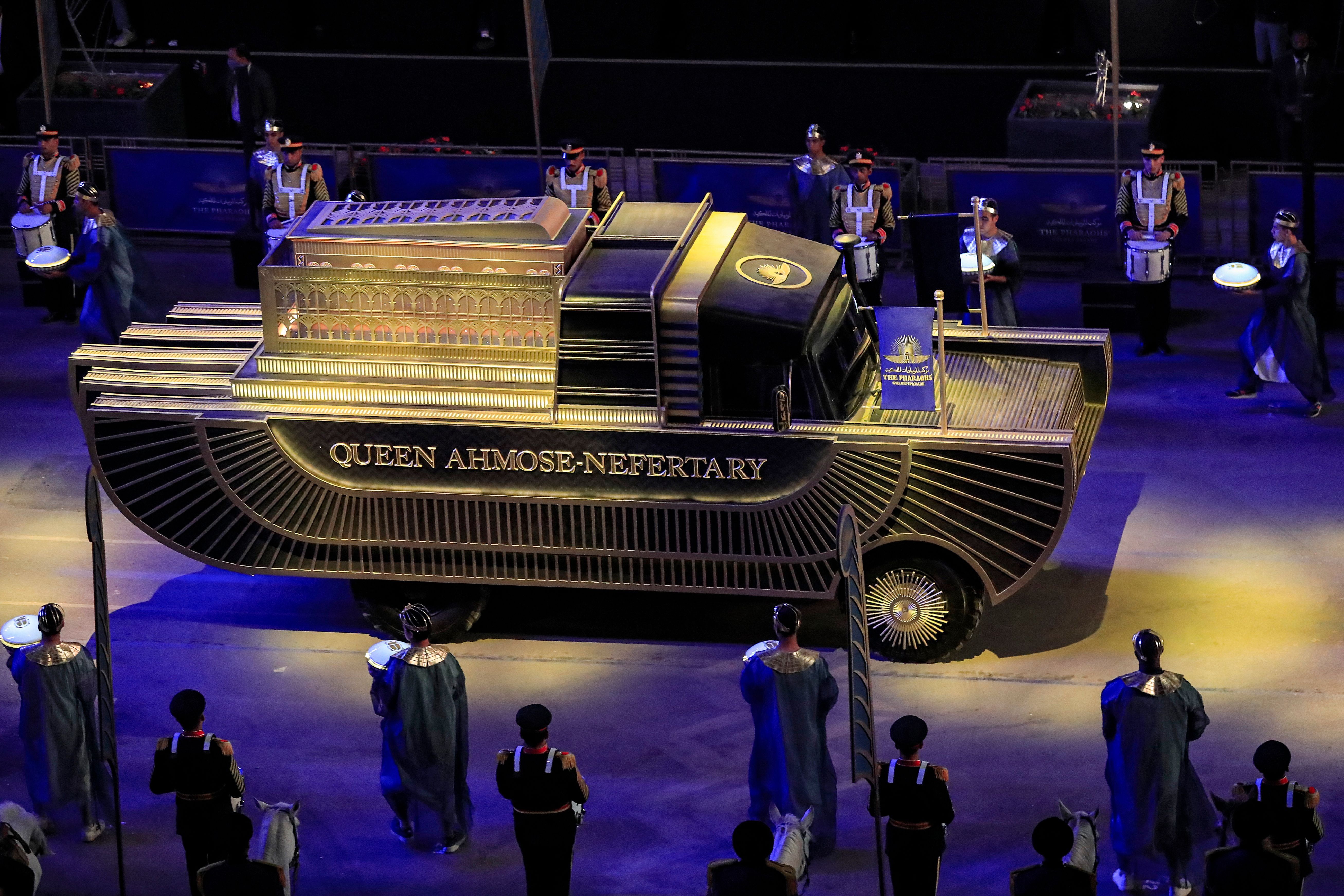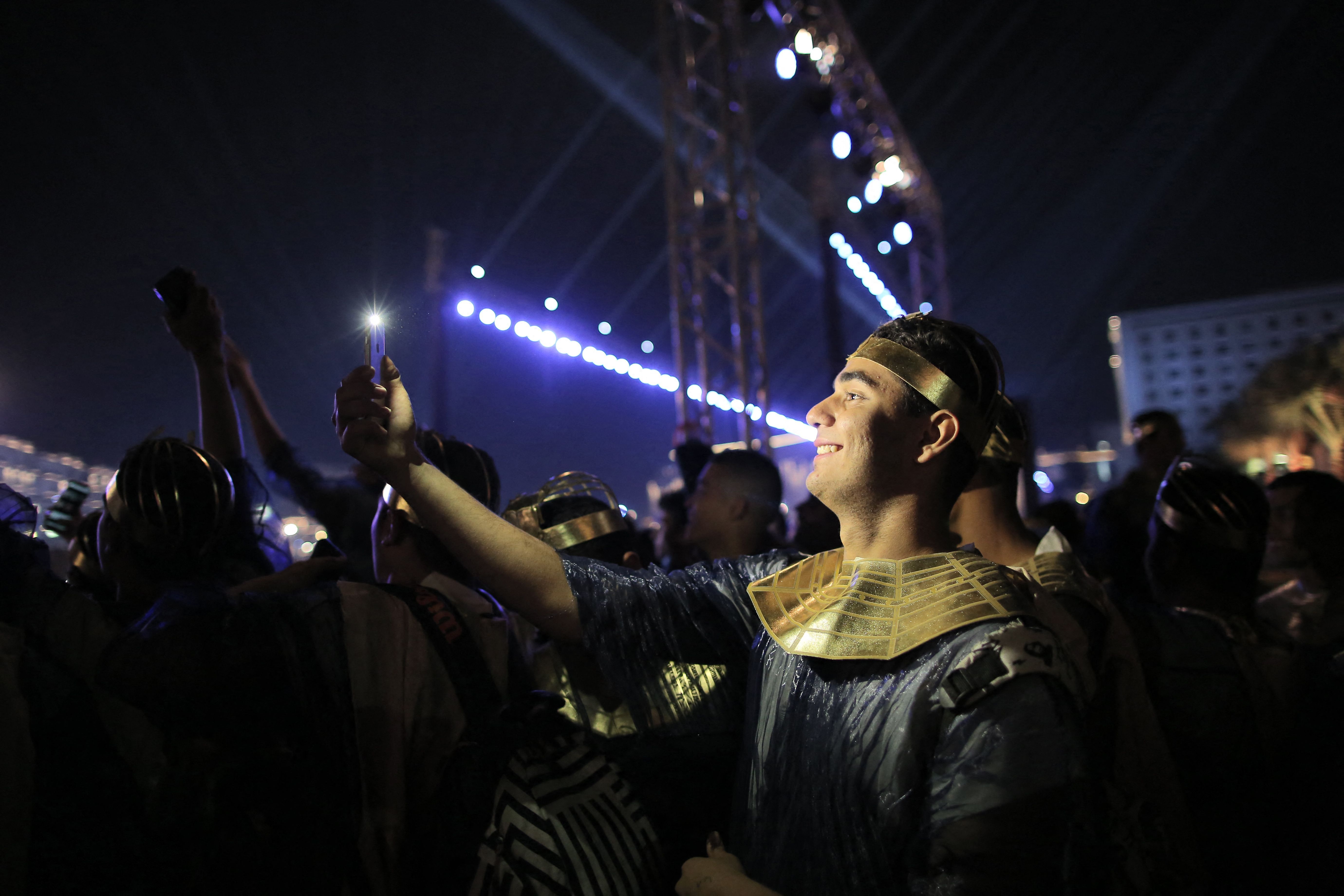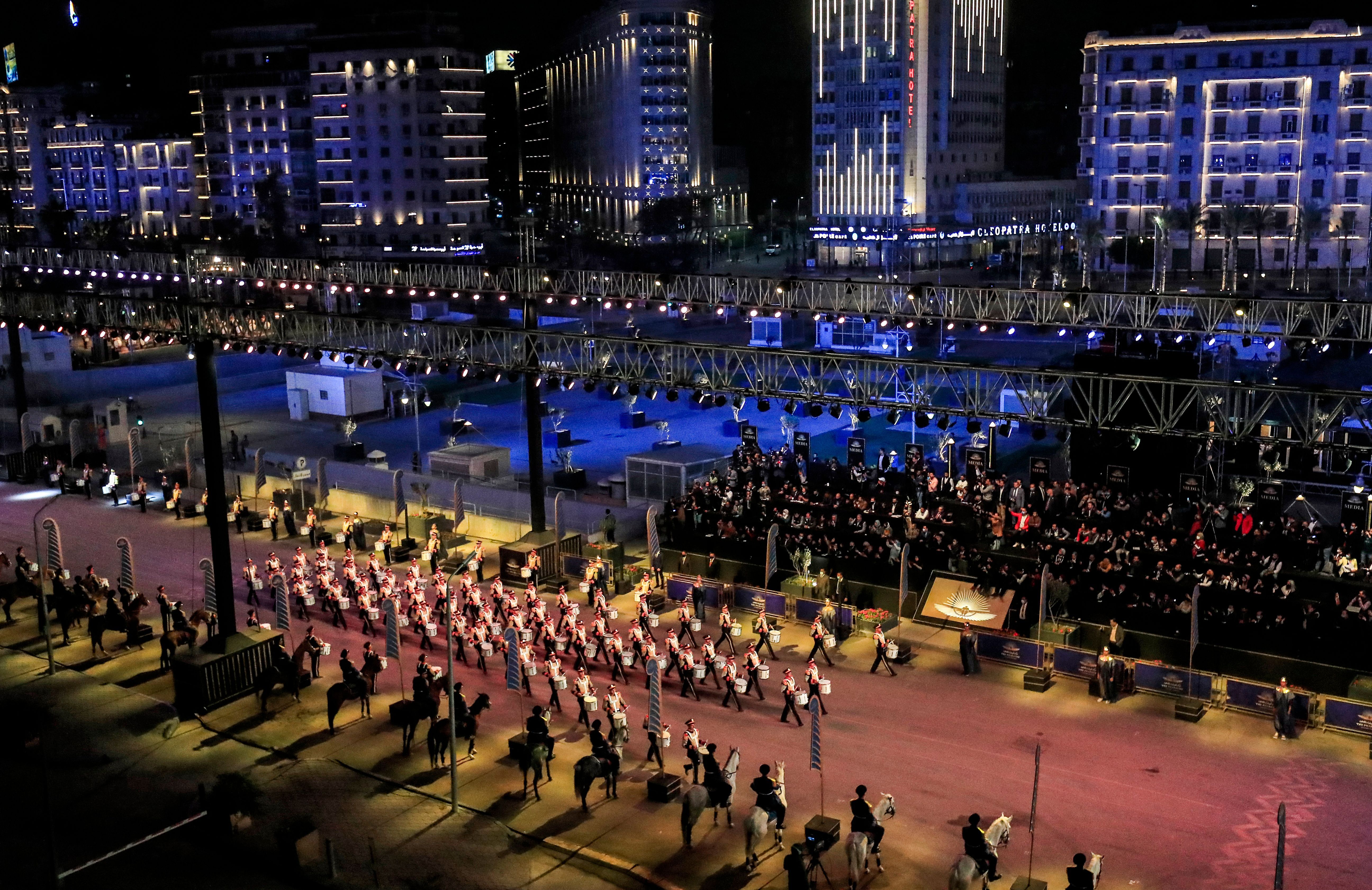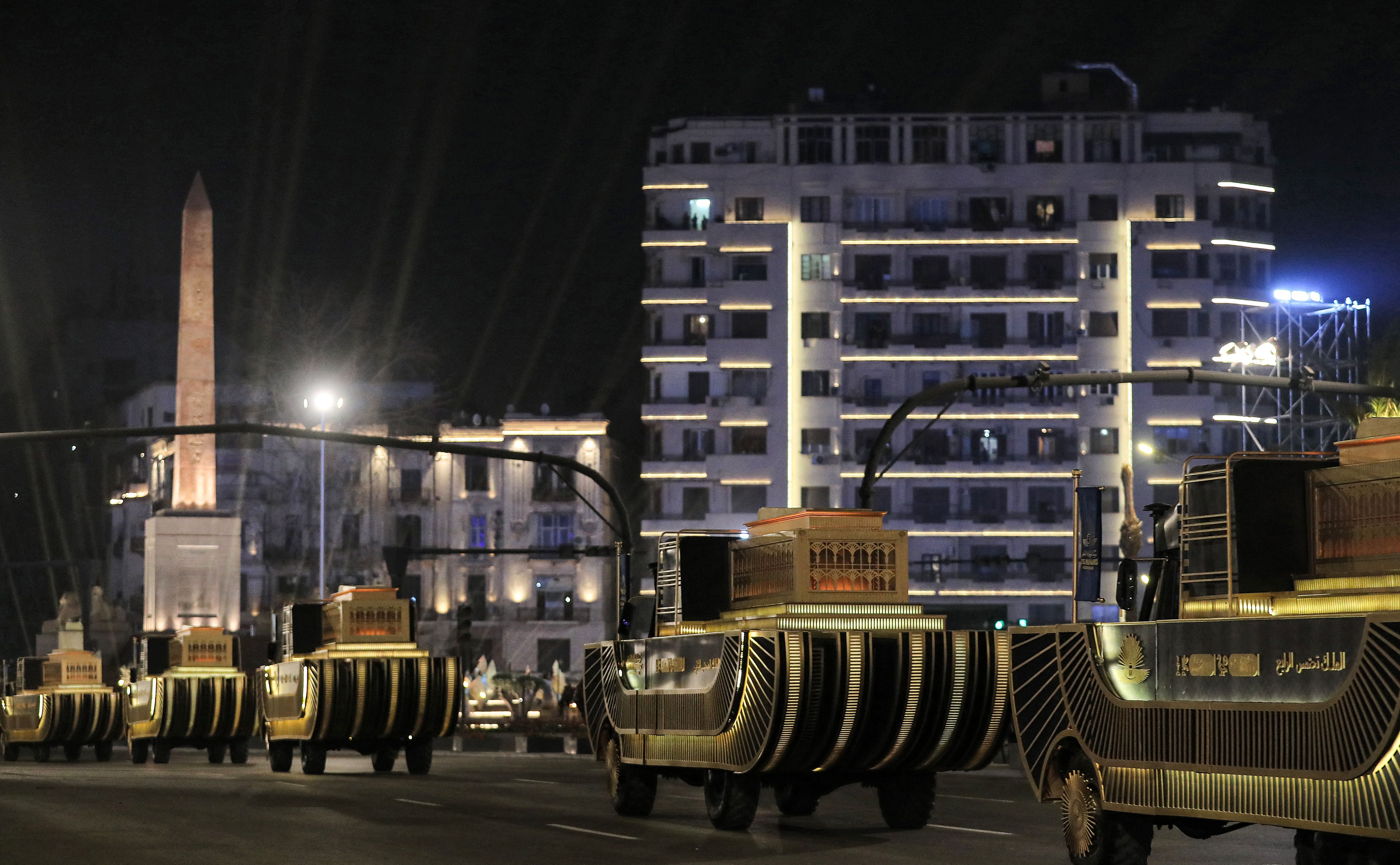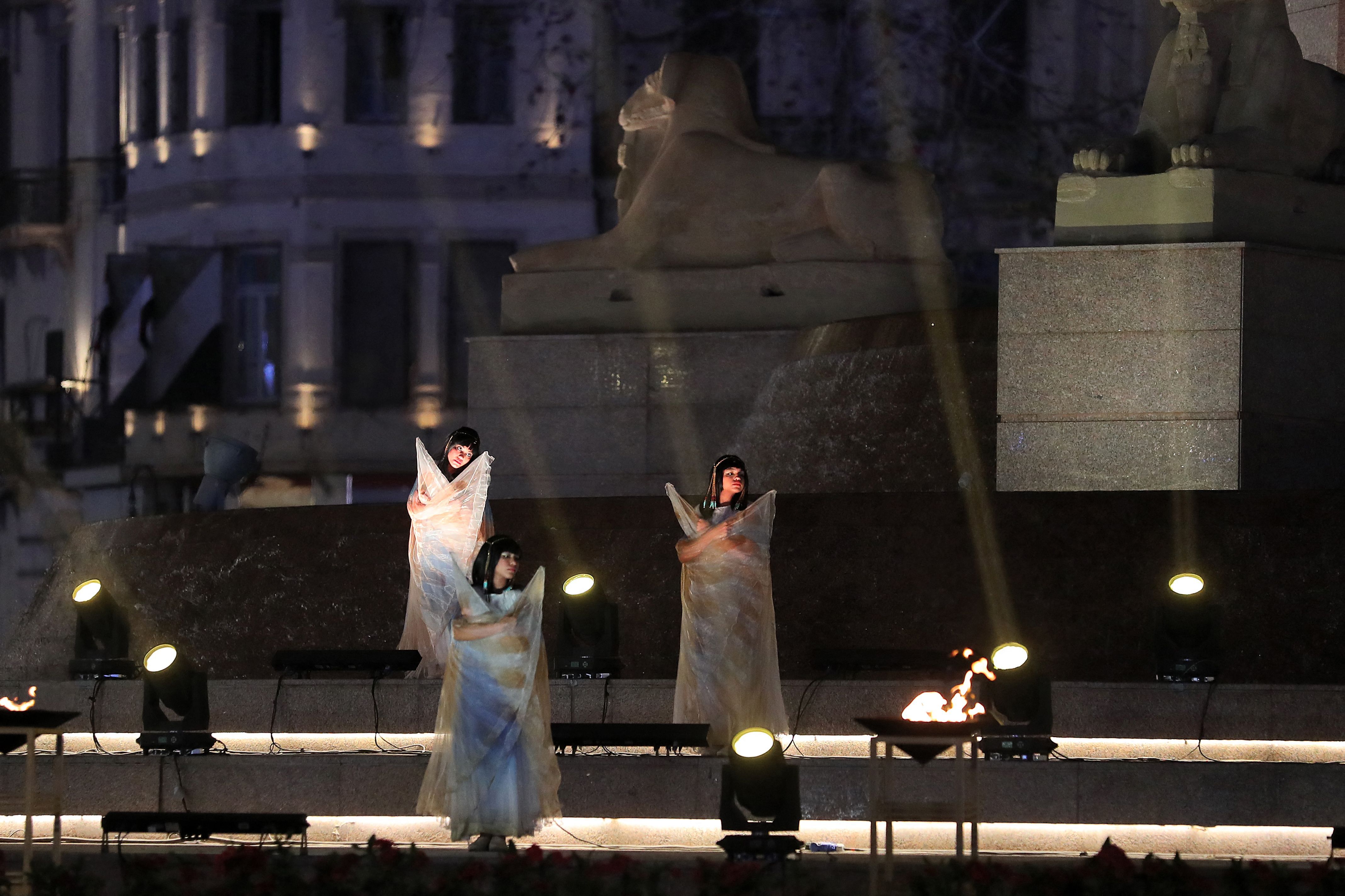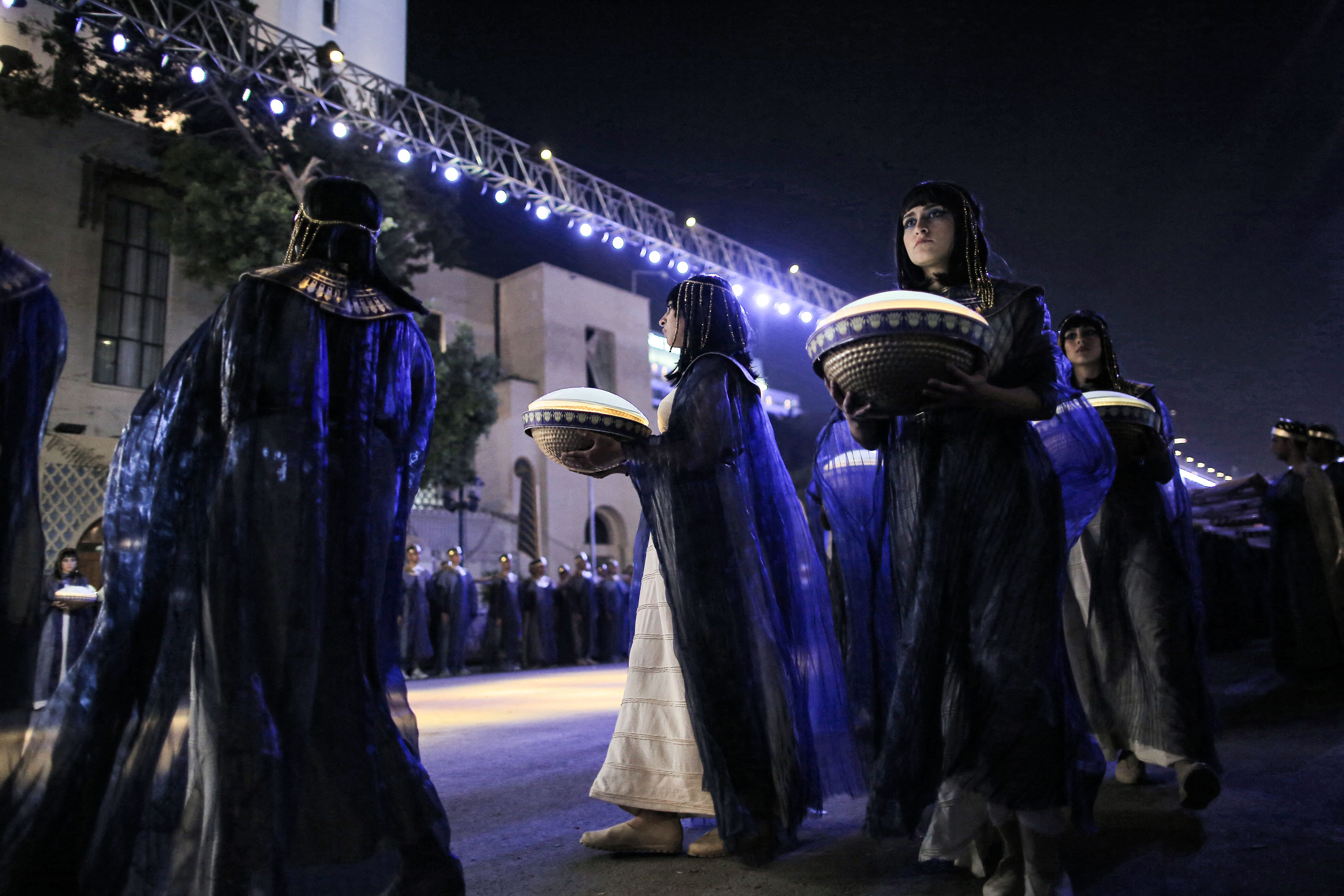 Go deeper