Deal-making smashed records in Q1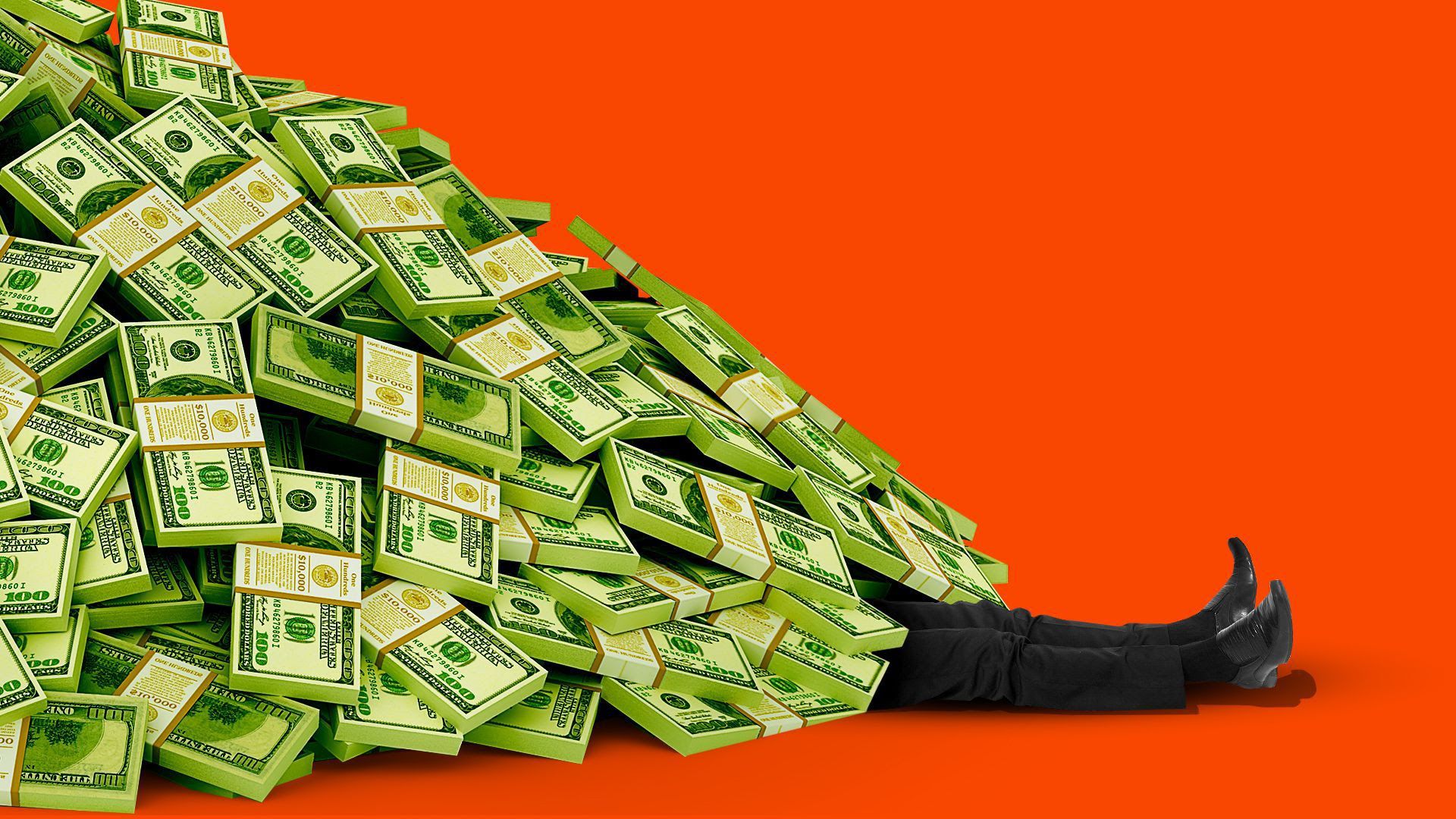 Global M&A and private equity broke all-time records in the first quarter of 2021, according to new data from Refinitiv.
Why it matters: If my morning deal-making newsletters have seemed unusually long, it hasn't been your imagination.
By the numbers:
Global announced M&A hit $1.3 trillion, the largest Q1 figure ever and the second-largest quarter ever. It's also a 94% jump from Q1 2020 and the number of deals increased by 9%. Overall, global M&A has experienced three straight quarters of $1 trillion+ activity.
U.S. M&A also hit an all-time Q1 high, with U.S. dealmaking accounting for 50% of the worldwide total. Asia-Pacific (ex-Japan) was up 48% year-over-year and Europe rose by 23%.
Cross-border M&A hit an all-time Q1 high of $458 billion.
Private equity-backed deals hit $249 billion, or 19% of the global total. That represents a doubling of value when compared to Q1 2020, while the number of deals was up 57%.
But, but, but... There are some signs of slowdown. Several IPOs either postponed or priced low in the last week, plus the Deliveroo aftermarket debacle. And the number of new SPAC formations has shrunk dramatically, suggesting that investors may believe their blank checkbooks runneth over.
On the other hand, this could just be bankers trying to get through stacks of old work before taking on new mandates, or folks planning Easter week holidays. I'm not brash enough to call a market top.
The largest global deal in Q1 was General Electric's planned $31 billion merger of its aircraft-leasing business with AerCap Holdings.
The investment banking league tables continued to be led by Goldman Sachs, but JPMorgan jumped Morgan Stanley for second place. Citi and BofA rounded out the top five.
Q1 2021 epitaph: Up and to the right.
Go deeper