Bipartisan lawmakers introduce bill demanding a border surge plan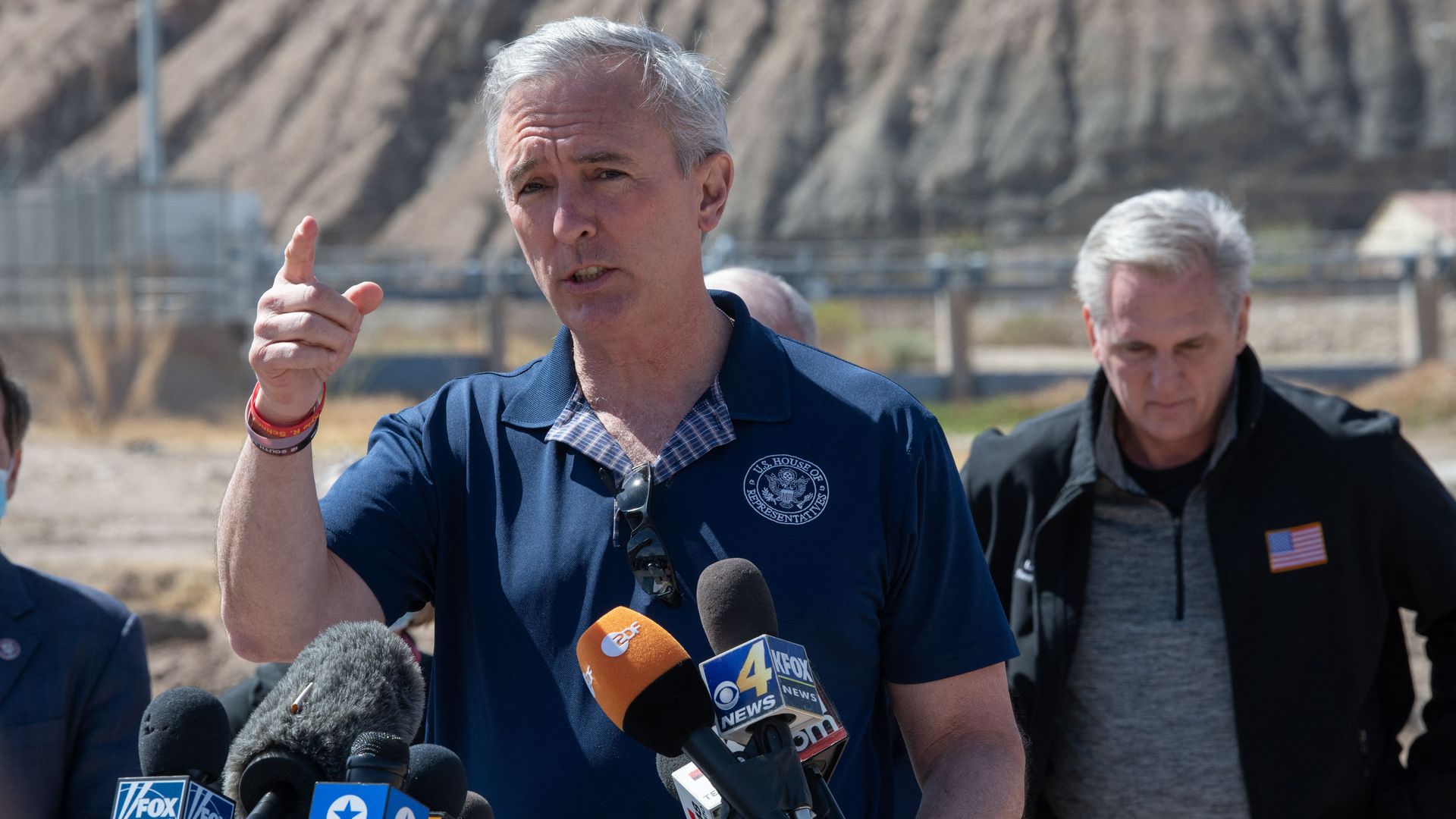 A bipartisan bill introduced Thursday would require the Department of Homeland Security to make a plan for managing surges at the U.S.-Mexico border, which could unlock emergency funds.
Why it matters: Bipartisan agreement on immigration is rare, but both Republicans and a handful of Democrats have expressed concern about the mounting humanitarian crisis at the border.
Details: House Homeland Security Committee ranking member John Katko (R-N.Y.) and border-district Democrat Rep. Henry Cuellar (D-Texas) introduced the Border Surge Response and Resilience Act. The bill requires DHS to decide on specific metrics that would trigger their border surge plan.
Once activated, the bill would allow DHS to pull from a $1 billion fund as needed— preventing the agency from having to reprogram its own money to pay for food, transportation or clothing for large numbers of migrants.
The funds can be used for replenishing food and equipment, expanding temporary facilities for migrants, timely transportation of migrants to other agencies and getting additional help from non-border agencies, according to a bill summary.
The big picture: This year isn't the first time there has been a surge of Central American families and kids at the border. Both President Obama and President Trump dealt with similar surges.
In 2019, Congress approved $4.6 billion to help the government handle the crisis.
Agency projections have double the number of minors crossing the border this fiscal year compared to 2019, as well as equal or greater numbers of migrant family members.
What they're saying: "It is critical that the Department of Homeland Security (DHS) is proactive and develops a strategy to adequately manage large migration flows at our southern border," Rep. Cuellar said in a statement.
"After hearing firsthand from border patrol agents, it's clear they need interagency backup and accountability across the Federal Government to appropriately handle border surges," said Rep. Katko.
Go deeper