Klain says Biden undecided on size of student loan cancellation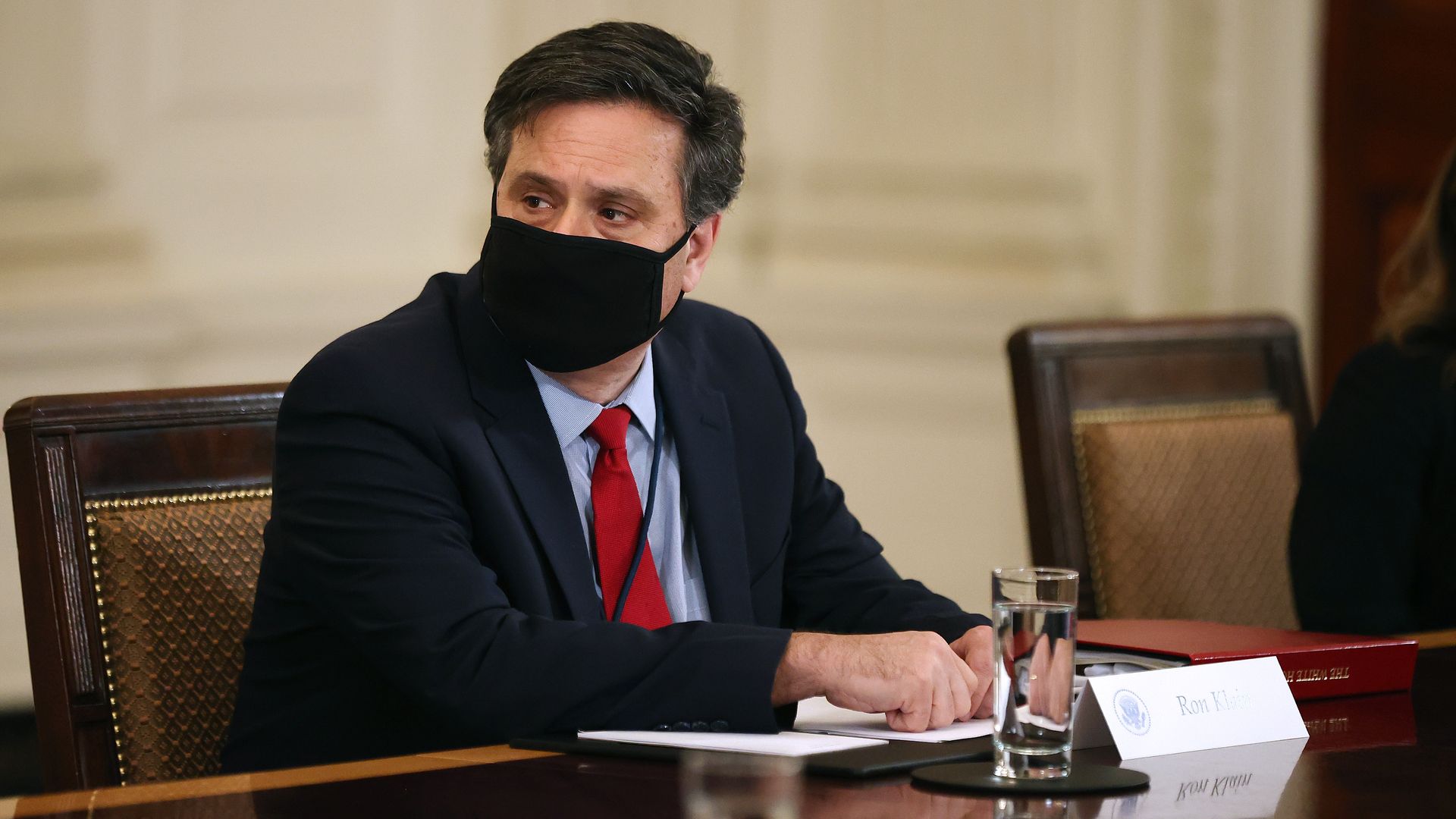 President Biden has asked Education Secretary Miguel Cardona to compile a memo on the president's legal authorities to forgive student loan debt, including canceling up to $50,000, White House Chief of Staff Ron Klain said at a Politico Playbook event Thursday.
Why it matters: Biden previously said that he opposes canceling $50,000 in student debt, opting instead for canceling $10,000. Congressional Democrats have been pushing the president to increase that number. Klain said the president will make his decision after he receives the relevant memos, including one from the Justice Department.
Klain said Biden is hoping to see the memos "in the next few weeks."
The big picture: The Biden administration has imposed new relief measures for student debt, including canceling student loans for students who were defrauded by for-profit schools and placing a pause on federal student loan interest for borrowers in default.
What he's saying: "[Biden will] look at that [memo on] legal authority, he'll look at the policy issues around that and he'll make a decision," Klain said.
"He hasn't made a decision on that either way and, in fact, he hasn't yet gotten the memos that he needs to start to focus on that decision," Klain added.
Go deeper