Turing Award goes to duo who wrote the book on programming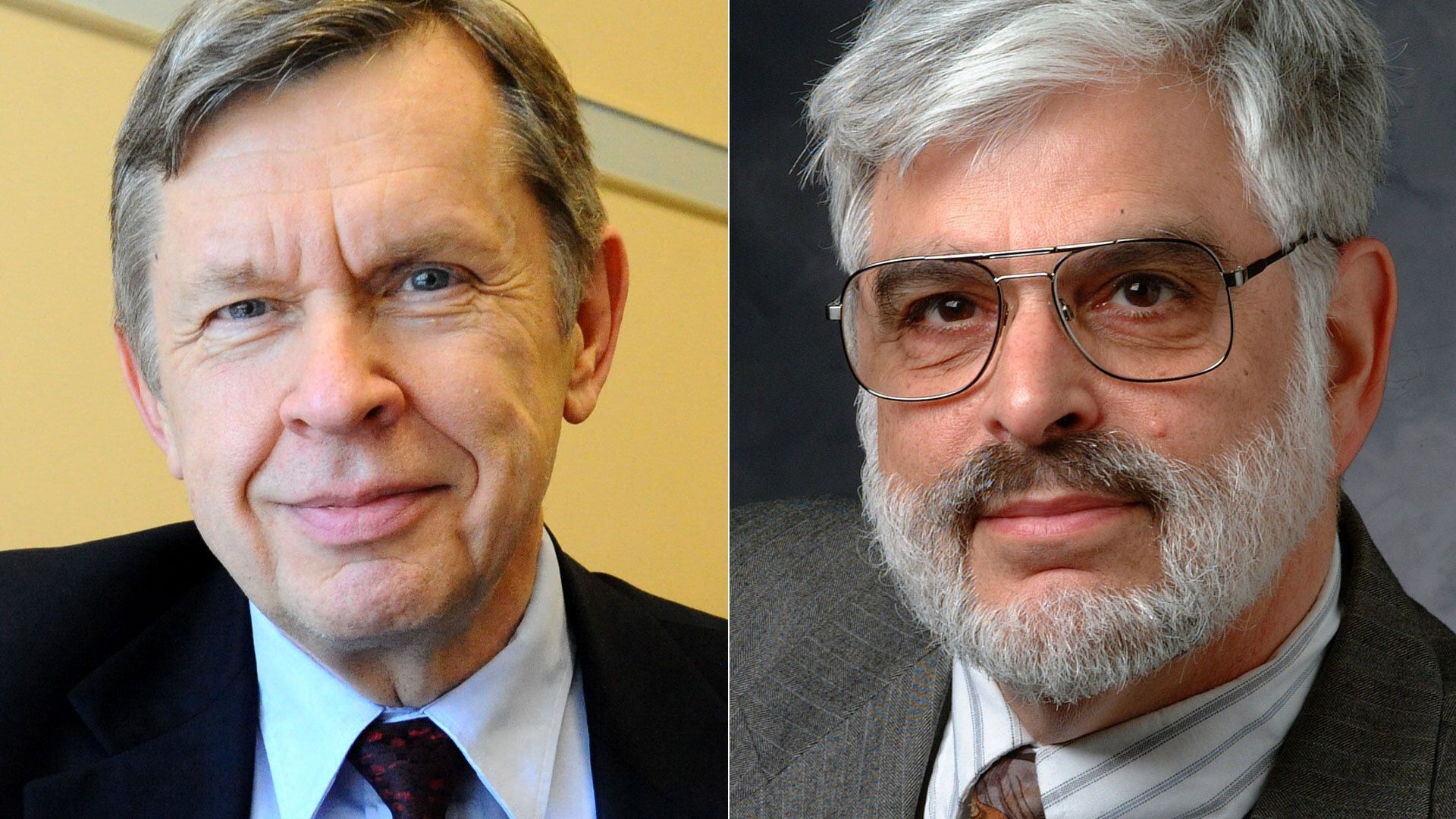 Widely considered the Nobel Prize of computing, the Turing Award often goes to someone for a particular piece of work. This year, the Turing is going to two professors, Alfred Aho and Jeffrey Ullman, for literally writing the book on how computers are programmed.
Why it matters: Aho and Ullman have influenced the industry both directly and through all those they have influenced, including Google co-founder Sergey Brin, for whom Ullman served as Ph.D advisor.
Aho and Ullman both got their doctorates from Princeton and then worked together at Bell Labs from 1967 to 1969. In 1969, Ullman left for academia while Aho remained at Bell Labs for 30 years.
The pair published 9 books together, including the highly influential 1974 tome "The Design and Analysis of Computer Algorithms" and 1977's "Principles of Compiler Design."
The big picture: In a joint interview, Ullman and Aho both said they have been surprised how deeply computing has been enmeshed in human life in the years since they wrote their pioneering texts.
"I find it hard to believe how important to believe how important computer science has become, thinking 50 years ago when it was kind of marginal as a topic," Ullman said.
Aho notes that there are now roughly as many computer languages — around 7,000 — as there are languages spoken by humans.
Yes, but: Both honorees noted that not all of computing's influences have been good, pointing to issues including algorithmic bias as well as the polarizing impacts of social media.
Between the lines: Aho said he took much away from an encounter during his first week at Bell Labs, when a colleague told him that "You can have much more impact if you not only do good work but teach others how to use your good work."
Ullman and Aho have taught many in their years — Ullman at Stanford and Aho at Columbia.
As for his most famous student, Ullman said he didn't have to do much for Sergey Brin, beyond helping ensure that Brin and Larry Page had enough disk space for their early work on what became Google.
"My job as his adviser was really just keeping out of his way, letting him do what he wanted," Ullman said.
The bottom line: Both Ullman and Aho were surprised that their work would eventually garner computing's highest honor.
"I never thought of writing books as the thing that would win the award," Ullman said.
"I'm kind of glad," Aho said. "It recognizes the importance of programming languages and compliers."
Go deeper