Judge voids 2016 Trump campaign staffer's non-disclosure agreement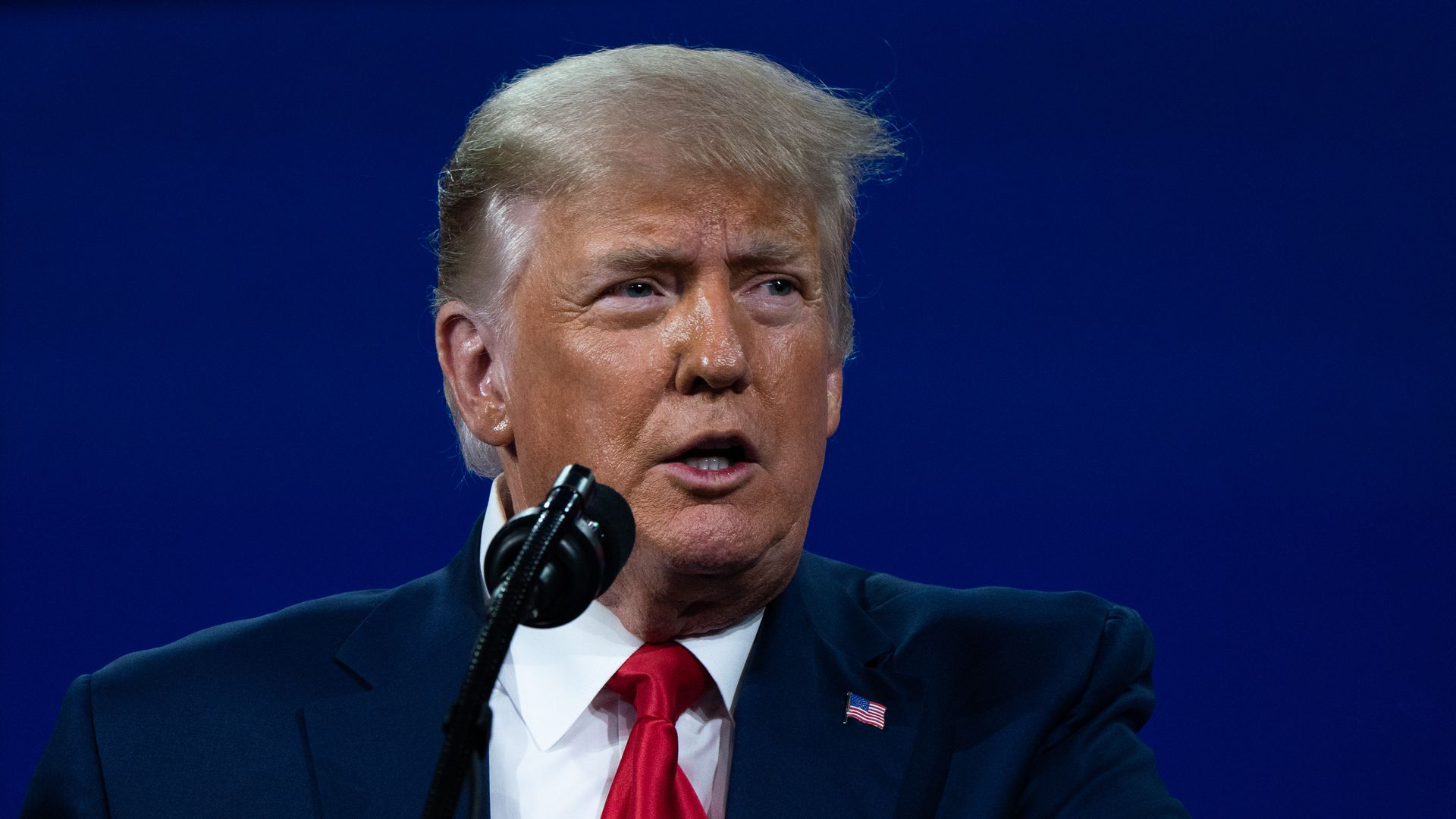 A non-disclosure agreement signed by a 2016 Trump campaign staffer cannot be enforced because it's too vague, a federal judge ruled Tuesday.
Why it matters: The case of former Hispanic outreach director Jessica Denson, who in a separate suit in 2017 alleged she experienced discrimination and harassment on the campaign, is one of several where Trump "went after former aides that criticized him or his campaign" in order to "silence" them, the New York Times notes.
Driving the news: Denson filed a lawsuit challenging the agreement following an order to pay nearly $50,000 to the campaign after alleging in 2017 that she experienced discrimination and harassment on the team.
A New York State court in 2020 overturned that order and Denson then filed a suit "on behalf of herself and other Trump campaign aides" who had signed confidentiality agreements, arguing that the contracts were vague and unlawful, according to the NYT.
U.S. District Court Judge Paul Gardeph did not address the other cases directly. But he noted in his ruling the "vagueness and breadth of the provision" is such that a campaign aide "would have no way" of knowing what may be disclosed, and staffers aren't "free to speak about anything" concerning the campaign.
Zoom in: "The non-disclosure provision is thus much broader than what the Campaign asserts is necessary to protect its legitimate interests, and, therefore, is not reasonable," said Gardeph, who was appointed by former President George W. Bush, of Denson's New York case.
"It is difficult if not impossible for Denson or another campaign employee to know whether any speech might be covered by one of the broad categories of restricted information."
Gardeph ruled that the campaign's "past efforts to enforce the non-disclosure and non-disparagement provisions demonstrate that it is not operating in good faith to protect what it has identified as legitimate interests.
"The evidence before the Court instead demonstrates that the Campaign has repeatedly sought to enforce the non-disclosure and non-disparagement provisions to suppress speech that it finds detrimental to its interests."
For the record: Trump has used lawyers who were at times paid for by his campaign and also the Justice Department against former staffers who slammed him in public, including former White House aide Omarosa Manigault Newman and fired early Trump campaign adviser Sam Nunberg, per the Times.
What to watch: While the ruling only concerns Denson's case, her attorneys believe it "effectively nullifies all the NDAs the Trump campaign has issued," per Politico.
Representatives for Trump did not immediately respond to Axios' request for comment. But an unnamed Trump aide told Politico, "We believe the court reached the wrong decision and President Trump's lawyers are examining all potential appeals."
Read the ruling in full, via DocumentCloud:
Go deeper