Robinhood gives its confetti the boot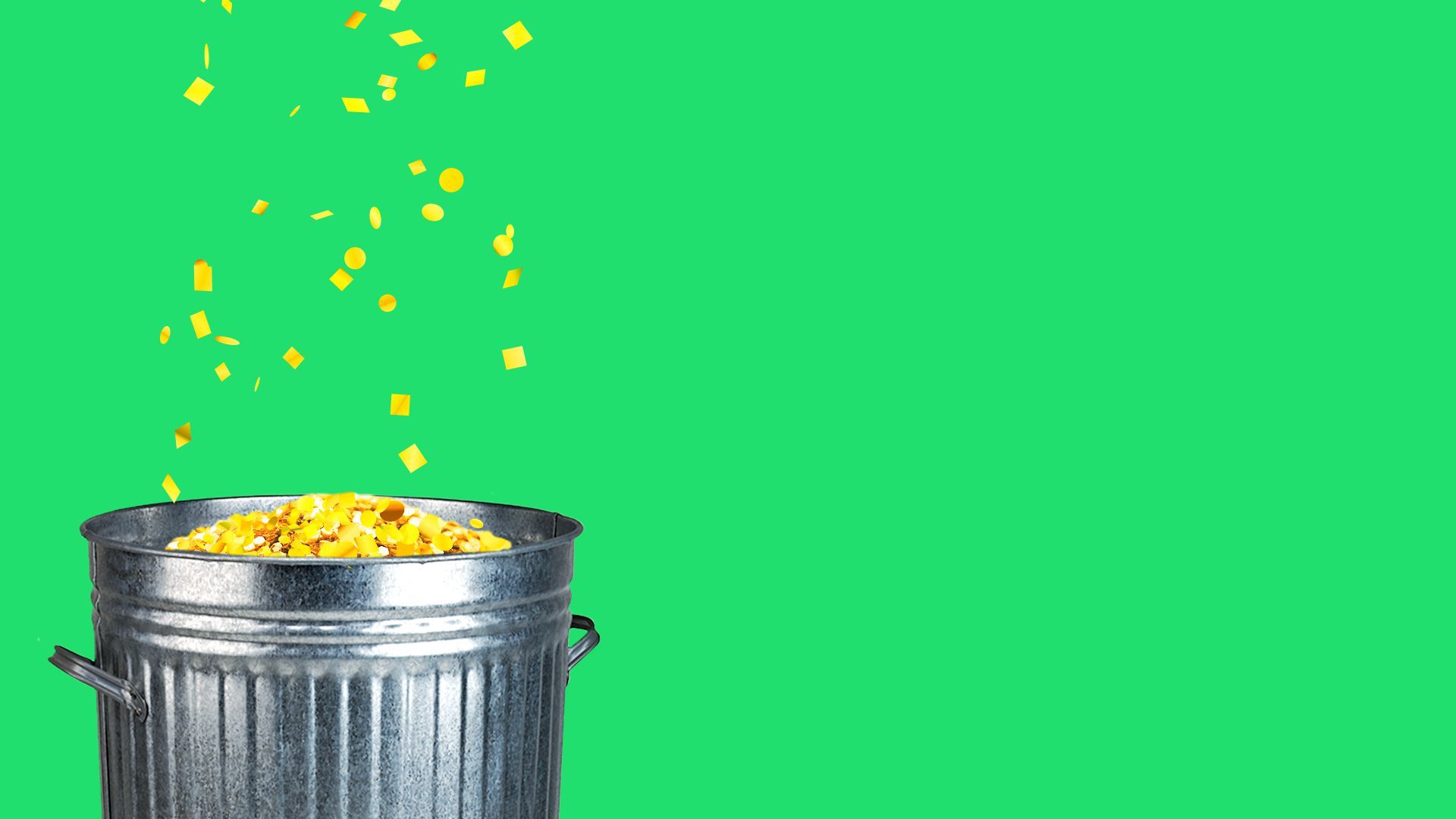 Move over confetti ... Robinhood's iconic animation when users make their first trade (or reach other investment milestones) is getting the boot.
Why it matters: Lawmakers have critiqued the use of confetti as "gamification" — an incentive or reward for customers to keep trading.
As the trading app prepares to go public, it wants to shed emblems of its past.
New designs — floating 3D shapes — will replace the celebratory graphic.
Go deeper