USCIS using internal survey to help rewrite immigration agency's mission statement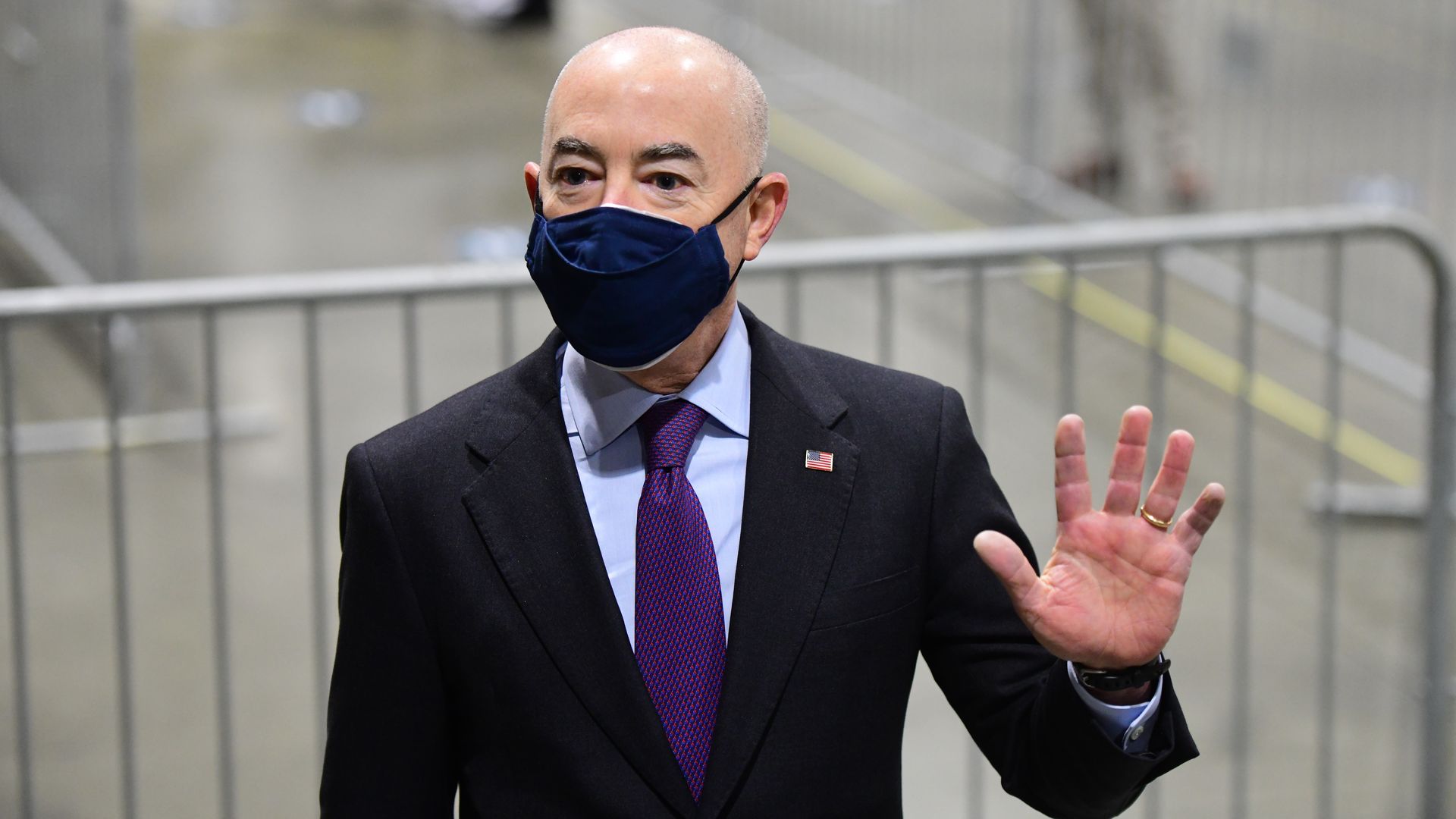 U.S. Citizenship and Immigration Services leadership is asking employees to describe the immigration agency's mission in three words to help them rewrite its mission statement, according to an internal email obtained by Axios sent Wednesday afternoon.
Why it matters: In 2018, the Trump administration rewrote the statement, controversially removing the words "nation of immigrants." The recent email is another sign of the Biden administration trying to change the tone on immigration post-Trump. USCIS also urged officials to use "more inclusive" terms to describe immigrants.
Details: USCIS will ask employees for three words that "best describe how we aspire to accomplish our mission" through Survey Monkey. The survey will be sent out on Monday and employees will have through April 16 to respond, according to the email.
"I feel it is essential that we leverage your ideas and input as we craft a new mission statement and set our vision for the agency," USCIS Acting Director Tracy Renaud wrote in the email.
What they're saying: "The Senior Official Performing the Duties of the Director Tracy L. Renaud sent a message to the USCIS workforce soliciting input to describe the USCIS mission and articulate a vision for the agency," Sarah Rodriguez, a USCIS spokesperson, told Axios.
"USCIS is committed to promoting full and fair access to our legal immigration system."
Between the lines: While other immigration agencies under the Department of Homeland Security deal with border enforcement, detention and deportation, USCIS manages much of the legal immigration system — including issuing of certain visas, work permits and some kinds of asylum.
The current mission statement established by the Trump administration describes USCIS as administering "the nation's lawful immigration system, safeguarding its integrity and promise by efficiently and fairly adjudicating requests for immigration benefits while protecting Americans, securing the homeland, and honoring our values."
Before the Trump-era change, the mission statement included describing the agency as securing "America's promise as a nation of immigrants."
Go deeper