Watergate figure G. Gordon Liddy dies at age 90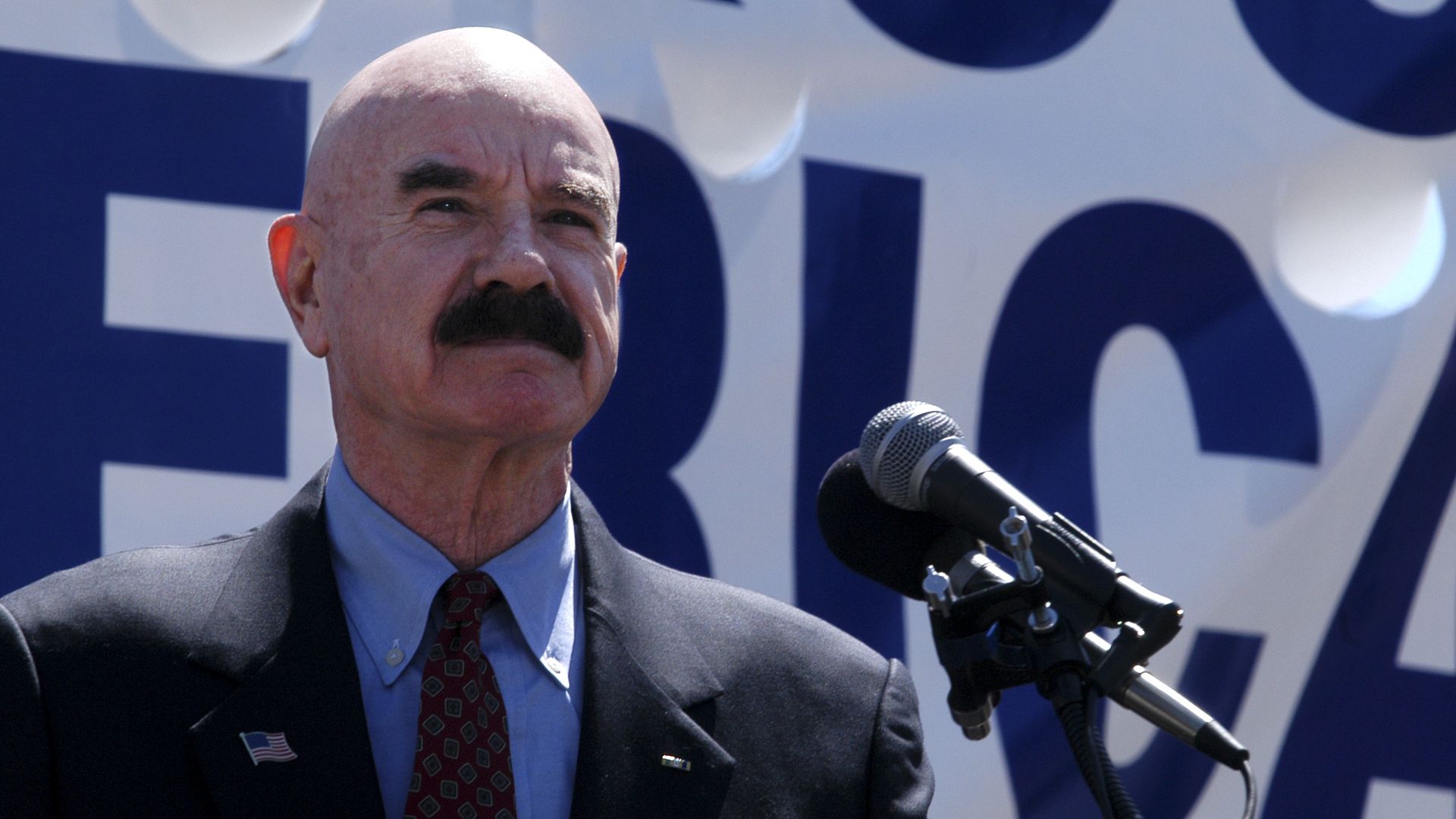 G. Gordon Liddy, the former FBI agent who helped orchestrate the Watergate break-in that resulted in the resignation of President Richard Nixon, has died, the Washington Post first reported. He was 90.
Details: Liddy, who was also a lawyer, talk show host and actor, died Tuesday at his daughter's home in Fairfax County, Virginia, his son Thomas Liddy told WashPost.
He didn't say what the cause of death was, but confirmed it wasn't COVID-19.
For the record: Liddy was convicted of conspiracy, burglary and illegal wiretapping for his role in the break-in at the Democratic National Committee headquarters in the Watergate building in June 1972.
He was sentenced to 20 years in prison and ordered to pay $40,000 in fines for his crimes.
But Liddy only served about 4.5 years after President Jimmy Carter commuted his sentence, saying it was "in the interest of equity and fairness."
Go deeper