Witness breaks down after George Floyd video: "I understand him"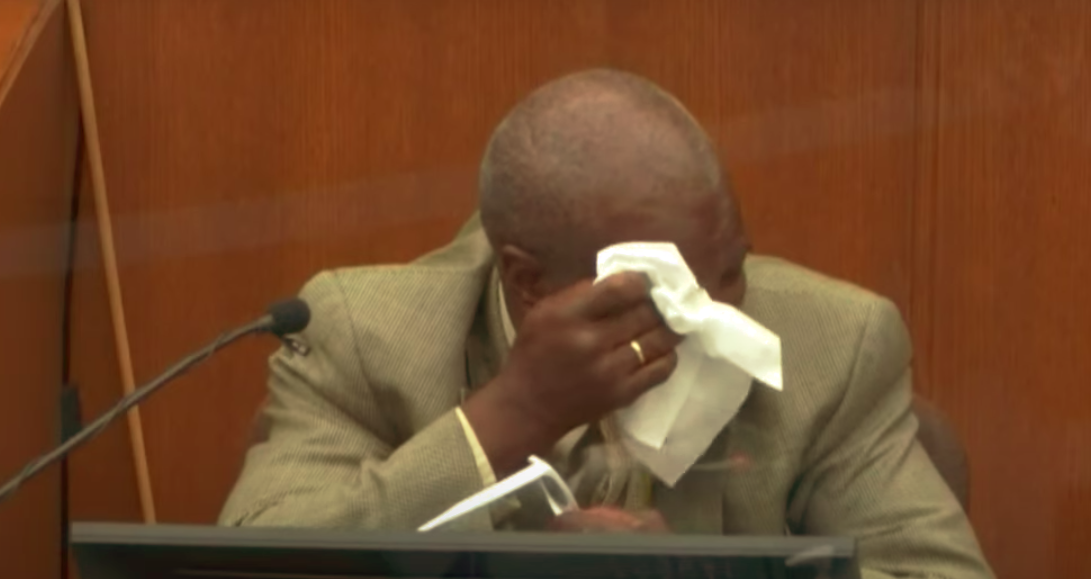 Witness Charles McMillian, 61, broke down Wednesday afternoon after prosecutors played police bodycam video of George Floyd saying over and over that he couldn't breathe and calling for his mother.
The big picture: The reaction captured what we've seen from witness after witness — the trauma of reliving those harrowing moments on global television as America reckons all over again with one of its worst moments.
McMillian was recorded on bodycam footage telling Floyd to take it easy.
"You can't win," he told Floyd.
At one point in the testimony, McMillian dropped his head to the table. He composed himself for a second, held his head, grabbed a tissue and said: "Oh, my God." 
He took a swig of water, still crying. He dabbed his eyes, then nodded his head for the questioning to continue.
Asked to explain what he was feeling, McMillian was barely able to say:
"I feel helpless. I don't have a mama either, but I understand him."
Go deeper:
Go deeper