Two Capitol Police officers sue Trump over Jan. 6 insurrection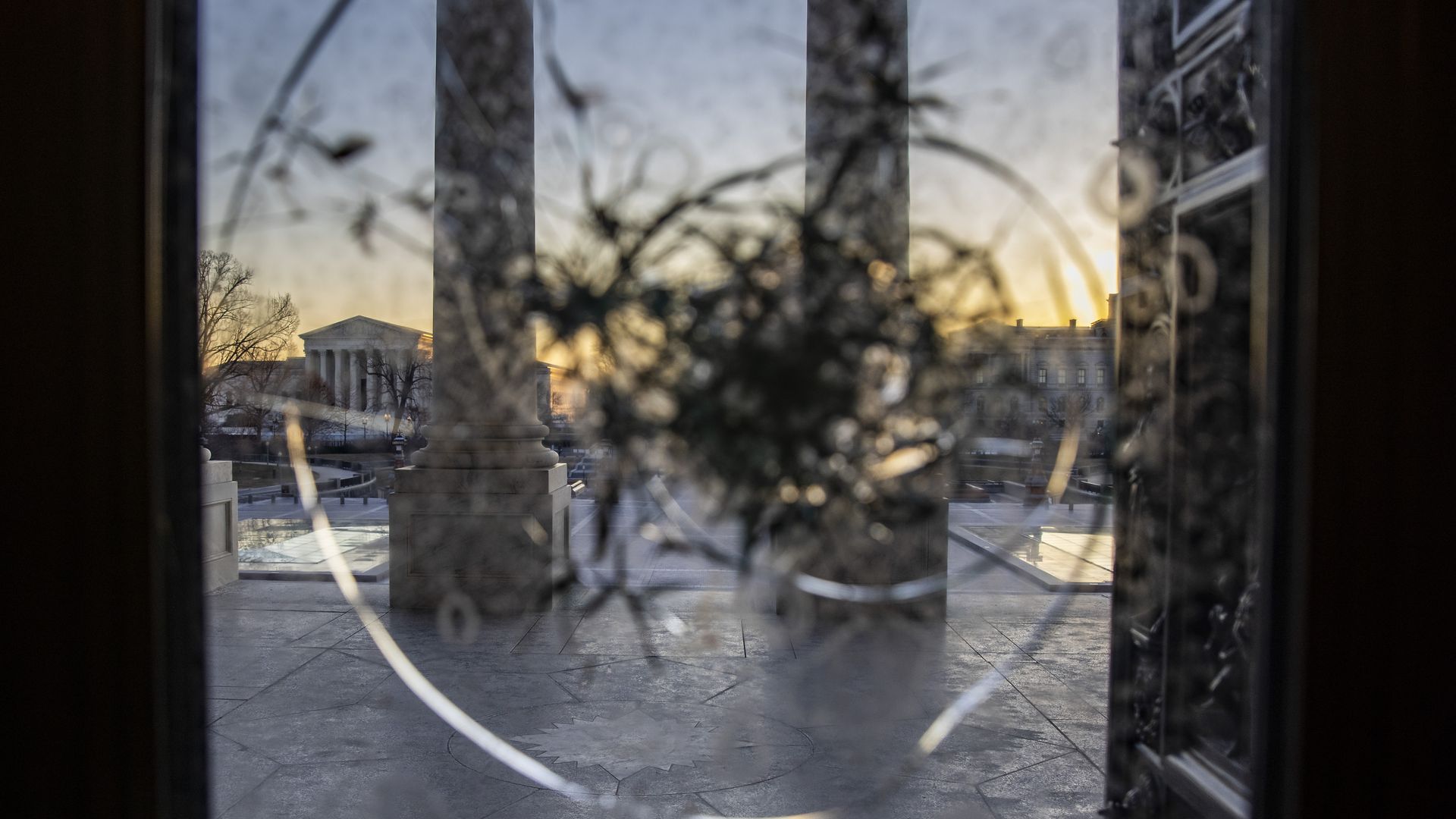 Two U.S. Capitol Police officers sued former President Trump Tuesday for physical and emotional injuries caused by what they describe as his "wrongful conduct" in inciting the riots on Jan. 6, which killed at least five people.
Driving the news: Officers James Blassingame and Sidney Hemby are seeking damages of at least $75,000 each, along with other punishments they did not specify. It's the first suit filed by law enforcement who defended the Capitol from Trump's supporters.
What they're saying: The two officers, both yearslong veterans of the force, filed their complaint in the federal district court in D.C. Tuesday, arguing Trump "inflamed, encouraged, incited, directed, and aided and abetted" the mob that broke into the Capitol.
Blassingame alleged that insurrectionists slammed him against a stone column, where he struck his spine and the back of his head and became immobile as they assaulted him with fists and weapons. They repeatedly hurled racial slurs at him during the attack, he said.
Hemby said he was also "attacked relentlessly," bleeding from a cut less than an inch from his eye while pinned against a large metal door.
Trump's baseless claims of fraud immediately following the election encouraged his followers to descend on state capitols and other government buildings throughout the country, often armed, they argued.
Despite reports of violence that erupted at pro-Trump protests on Nov. 14 and Dec. 12, Trump continued his rhetoric of "Stop the steal," the complaint reads.
The two officers pointed out that users on TheDonald.win said "they understood Trump's tweet to be 'marching orders.'"
The two are acting individually from the Capitol Police Department.
The big picture: Trump was impeached on a single article accusing him of incitement of insurrection, but he was ultimately acquitted by the Senate.
Go deeper