NY court rules Trump must face "Apprentice" contestant defamation suit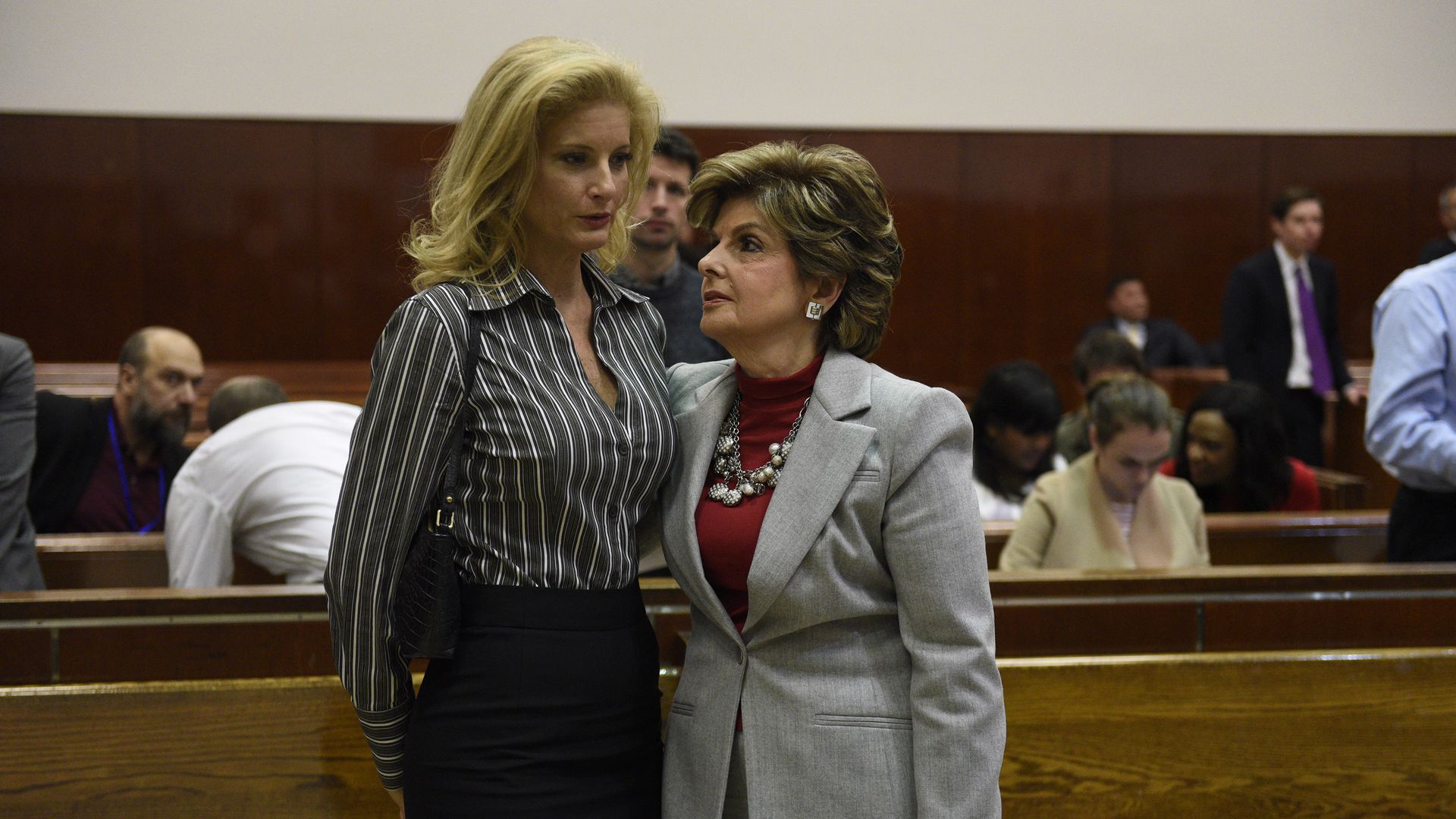 The New York State Court of Appeals on Tuesday ruled that former "Apprentice" contestant Summer Zervos' defamation lawsuit against former President Trump could proceed.
Why it matters: The case could be the first time Trump will have to answer questions in court under oath since he took office in 2017, the New York Times reports.
Context: Zervos filed the defamation lawsuit in 2017, saying that Trump lied when he denied ever groping or kissing her without her consent in 2007, with the former president specifically tweeting that Zervos' accusations were "made up events THAT NEVER HAPPENED."
Trump's lawyers at the time tried stopping the lawsuit, arguing that he was protected from legal action because he was a sitting president, per the Times.
Two courts ruled against Trump prior to his attorneys appealing the case to New York's highest court.
Trump stopped being president before the court heard the case, so the court said that the issues his lawyers presented were no longer relevant and the case could move forward.
The big picture: Trump is currently facing two criminal investigations.
One in Georgia, where he is currently under investigation for attempting to make local officials overturn the 2020 elections results.
Another one in New York, where Trump is being accused of manipulating "the value of its properties to obtain loans and tax benefits," the Times writes.
Go deeper