Texans line up for COVID vaccine as state expands eligibility to all adults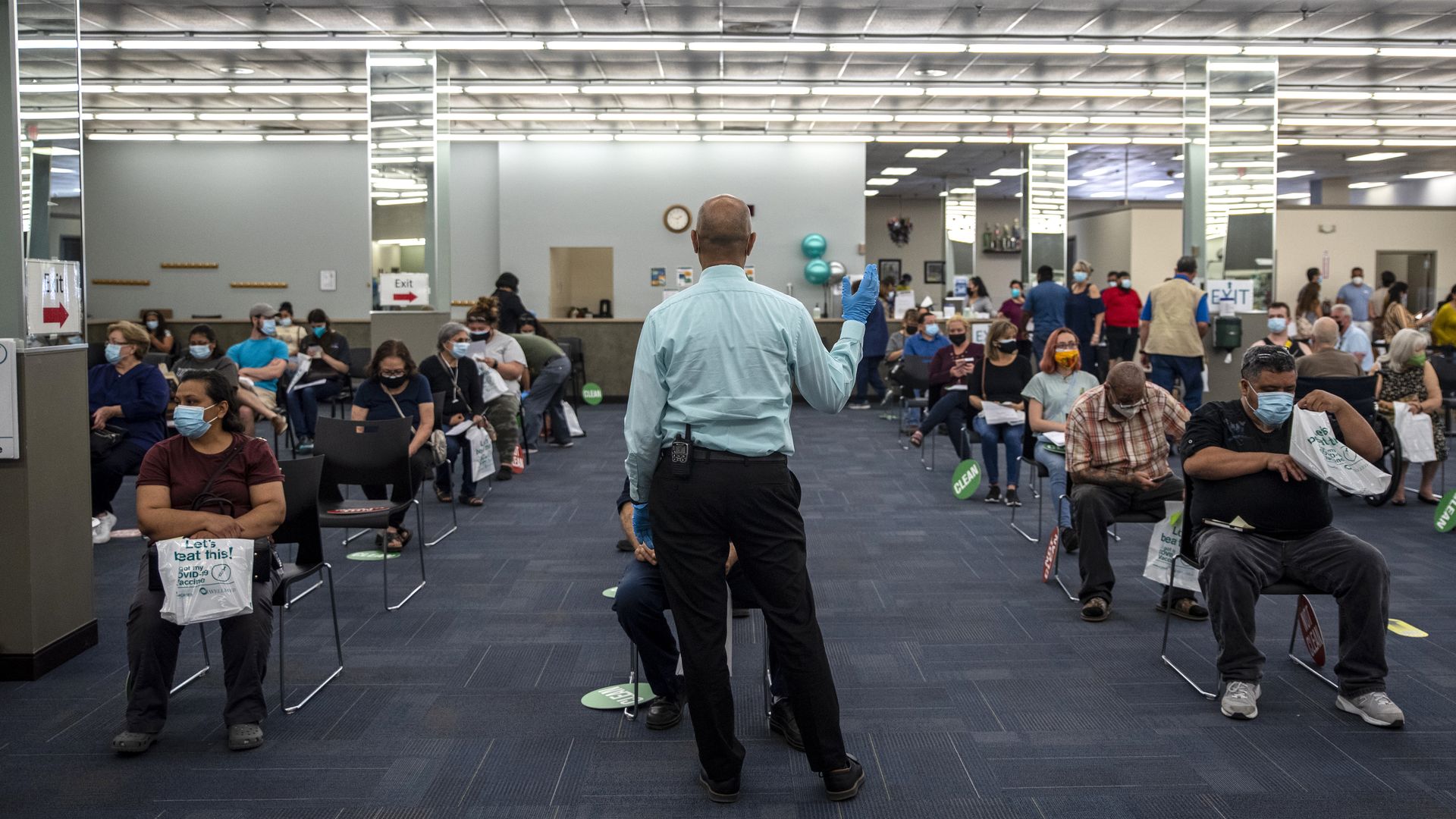 Texas joined five other states on Monday in rolling out COVID-19 vaccine eligibility to anyone over the age of 16, "regardless of health conditions," per the New York Times.
Why it matters: Texas is the biggest state to expand this eligibility for coronavirus inoculations. Some 22 million Texans can now get vaccinated against the virus, and health officials told NYT people were lining up for a dose Monday.
For the record: Louisiana, Oklahoma, Ohio, Kansas and North Dakota also expanded eligibility to everyone aged 16 and older on Monday.
Go deeper: Biden: 90% of Americans will have access to vaccine site within 5 miles
Go deeper