Education Dept. pauses collections of over 1 million student loans in default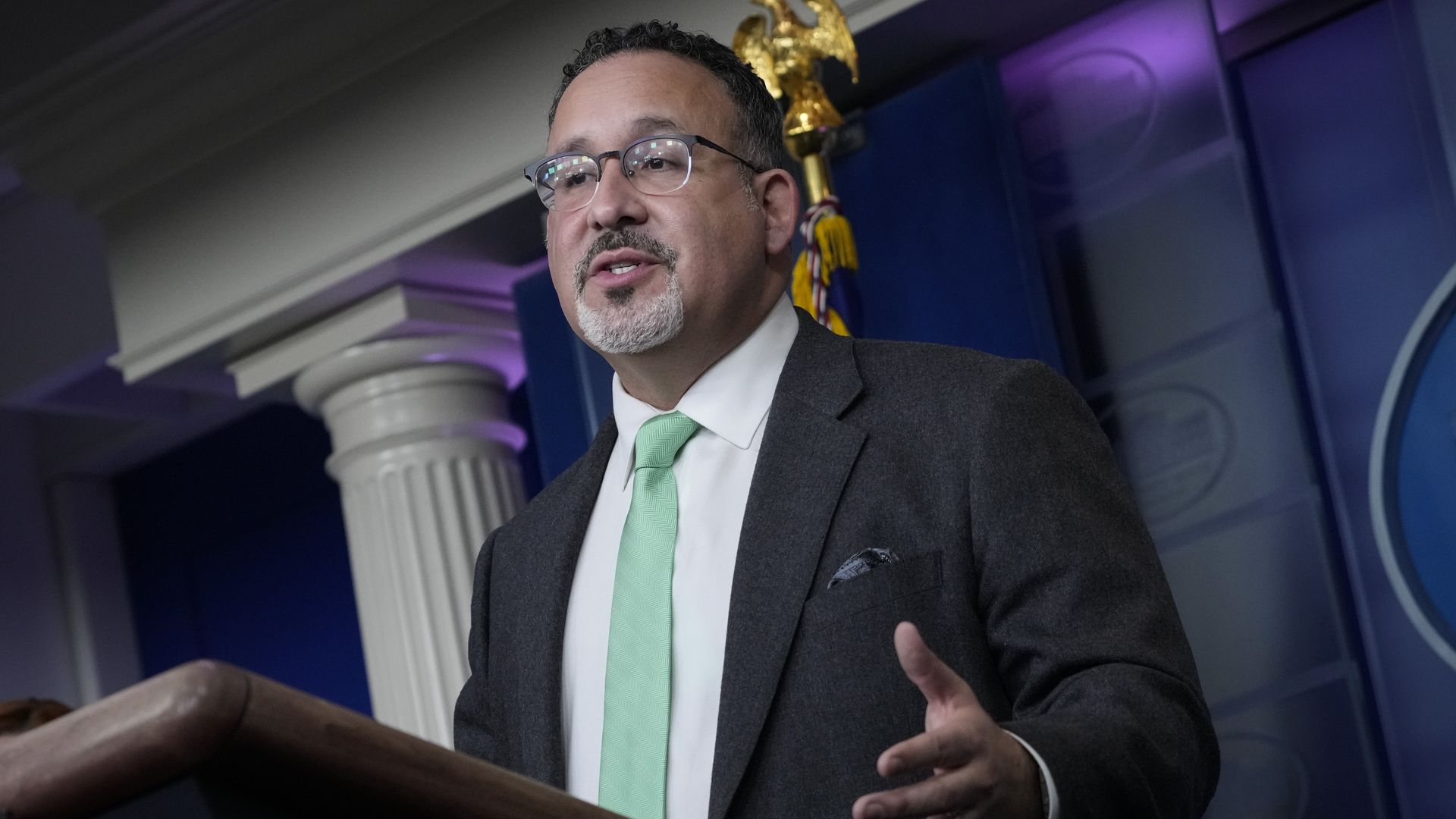 The Department of Education on Tuesday expanded relief, including a pause on student loan interest accrual and collections, to more than 1.14 million borrowers in default.
Why it matters: Defaulted loans under the Federal Family Education Loan program, which are guaranteed by the U.S. government but held by private entities, had been ineligible for the COVID-related relief.
That relief, first implemented by the Trump administration last year and later extended by the Biden administration, has helped tens of millions of borrowers handle the financial strain brought on by coronavirus pandemic.
The Education Department said Tuesday's move will "protect more than 800,000 borrowers who were at risk of having their federal tax refunds seized to repay a defaulted loan."
What they're saying: "At a time when many student loan borrowers have faced economic uncertainty, we're ensuring that relief already provided to borrowers of loans held by the Department is available to more borrowers who need the same help so they can focus on meeting their basic needs," Education Secretary Miguel Cardona said.
"Our goal is to enable these borrowers who are struggling in default to get the same protections previously made available to tens of millions of other borrowers to help weather the uncertainty of the pandemic."
Go deeper:
Go deeper