NFTs give sports trading cards a digital upgrade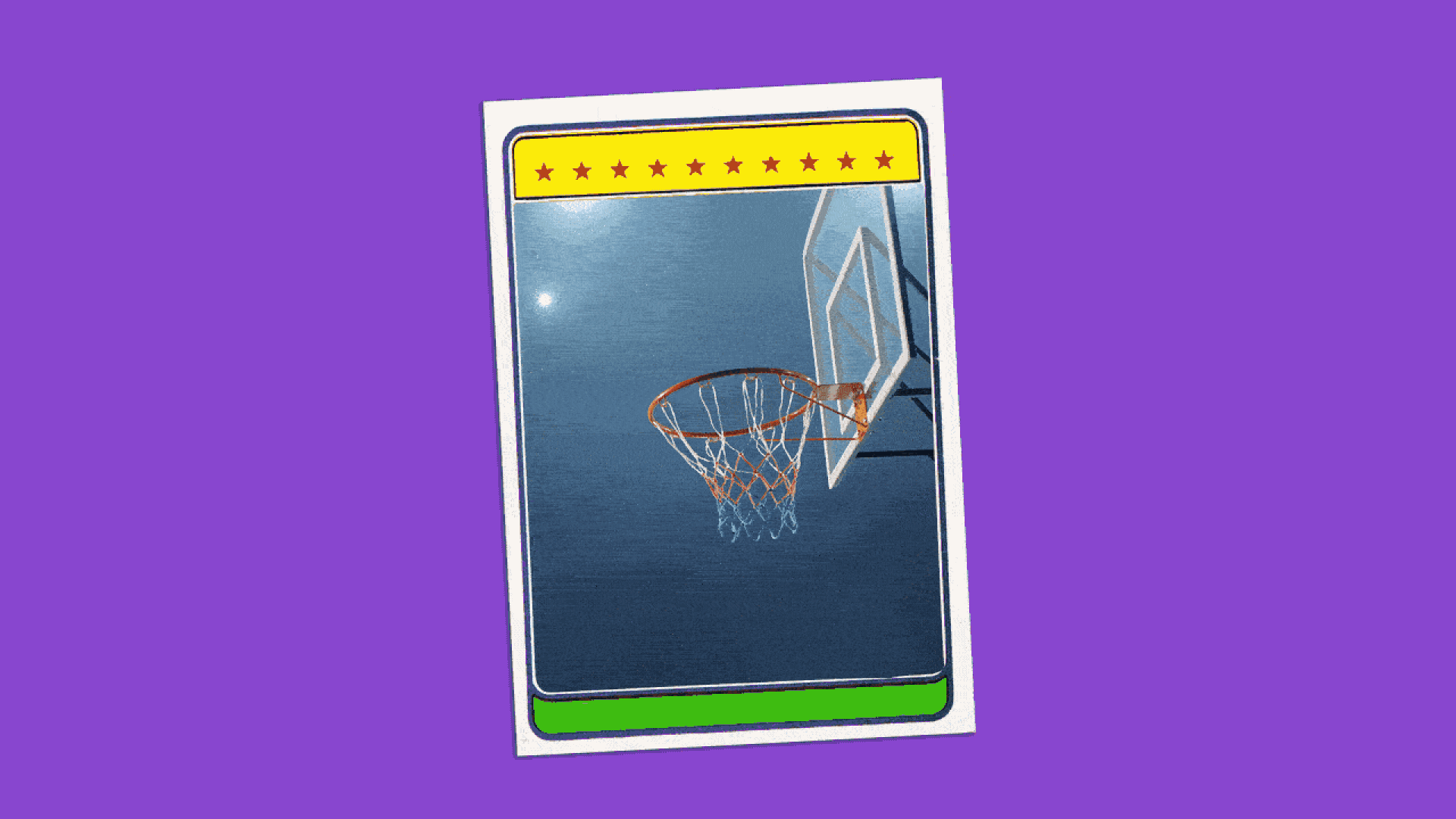 To date, much of the craze for NFTs — cryptographically unique tokens tied to creative works — has centered on the art world, where Christie's recently sold one NFT for a whopping $69 million. But NFTs have found a more down-to-earth niche via their use in the world of sports.
What's happening: A collection of investors, professional athletes and sports leagues are betting that the business of fans purchasing and trading NBA Top Shots — NFTs tied to key moments in past NBA games, which have already done hundreds of millions of dollars in business — will keep growing.
Driving the news: Dapper Labs — the maker of NBA Top Shot, which has run a market for these basketball collectibles since 2019 — is announcing $305 million in fresh funding on Tuesday.
The round values Dapper at $2.6 billion.
Investors include VC firms such as Coatue, Venrock and Andreessen Horowitz, as well as an all-star collection of sports stars and Hollywood personalities, including NBA players Kevin Durant, Andre Iguodala and Kyle Lowry, as well as Ashton Kutcher, Will Smith and Shawn Mendes.
How it works: This subject can get nerdy fast, which can take the fun out of things. Even the acronym "NFTs" is super geeky: It stands for non-fungible token and means basically that each item is unique — unlike, say bitcoin, where every bitcoin is like another.
In the case of NBA Top Shot, buyers stake a claim to a limited-edition video highlight.
Just as purchasers of art-world NFTs don't own the original work or its copyright, TopShot buyers don't actually own the video highlight — they own one of a limited number of claims on that moment that they can can view or sell.
Between the lines: TopShot and its investors look at NFTs as a new, digital twist on the old trading-card business.
The last generation of baseball card collectors are an established market, many of whom now have disposable income, and the market also attracts a generation of people who are used to buying in-app digital goods.
TopShot doesn't even use the term NFT and focuses on selling the digital moments in random "packs," a term familiar to card collectors.
The upsides: A digital collectible like NBA TopShot has plenty of benefits compared to a physical card.
Unlike baseball cards, Top Shots don't get creases or rounded corners.
Sports cards are notoriously difficult to sell, with high end cards often require expensive grading services to guarantee quality and authenticity; NFTs, meanwhile, can be sold instantly and globally, potentially offering greater liquidity.
The uses for digital moments are just beginning, but Dapper and others are finding new ways to display, share and interact with moments; augmented reality could offer more options.
The downsides of digital:
The whole NFT market is new and could sputter. If the companies producing them fail, there is fear the market could disappear, too. (The content itself could vanish, too, though Dapper Labs said Top Shot moments are designed to outlast the company.)
While there might only be one or two LeBron James cards in a given year's card set, there are a whole lot more LeBron dunks. Potentially each of those could be made into a Top Shot, eventually leading to a glut.
NFTs lack that baseball card feel. (I know, I'm old and nostalgic.) Plus, the fact that cards can be lost or degrade also helps increase the scarcity and value of cards that are in good shape.
What they're saying:
NBA player Josh Hart told Axios that he likes to be an early adopter and believes that the digital collectibles market is, to borrow a phrase from a different sport, "in the first inning."
"In the same way that the NBA has its die hard fans, there are hundreds or thousands of other pieces of IP globally that have a rabid fanbase," Hart said in an e-mail interview. "I believe that Dapper can scale and build ecosystems for all of them."
Venrock's David Pakman: "I have been excited about cryptocollectibles for some time, largely because 'collecting' is something that humans have done for several millennia. It's not surprising that these collectibles are being embraced by digital natives who have already amassed virtual goods in video games and chronicled their lives in digital photos."
Go deeper: Axios' Felix Salmon has written extensively on NFTs.
Go deeper