State Department orders non-essential diplomats to leave Myanmar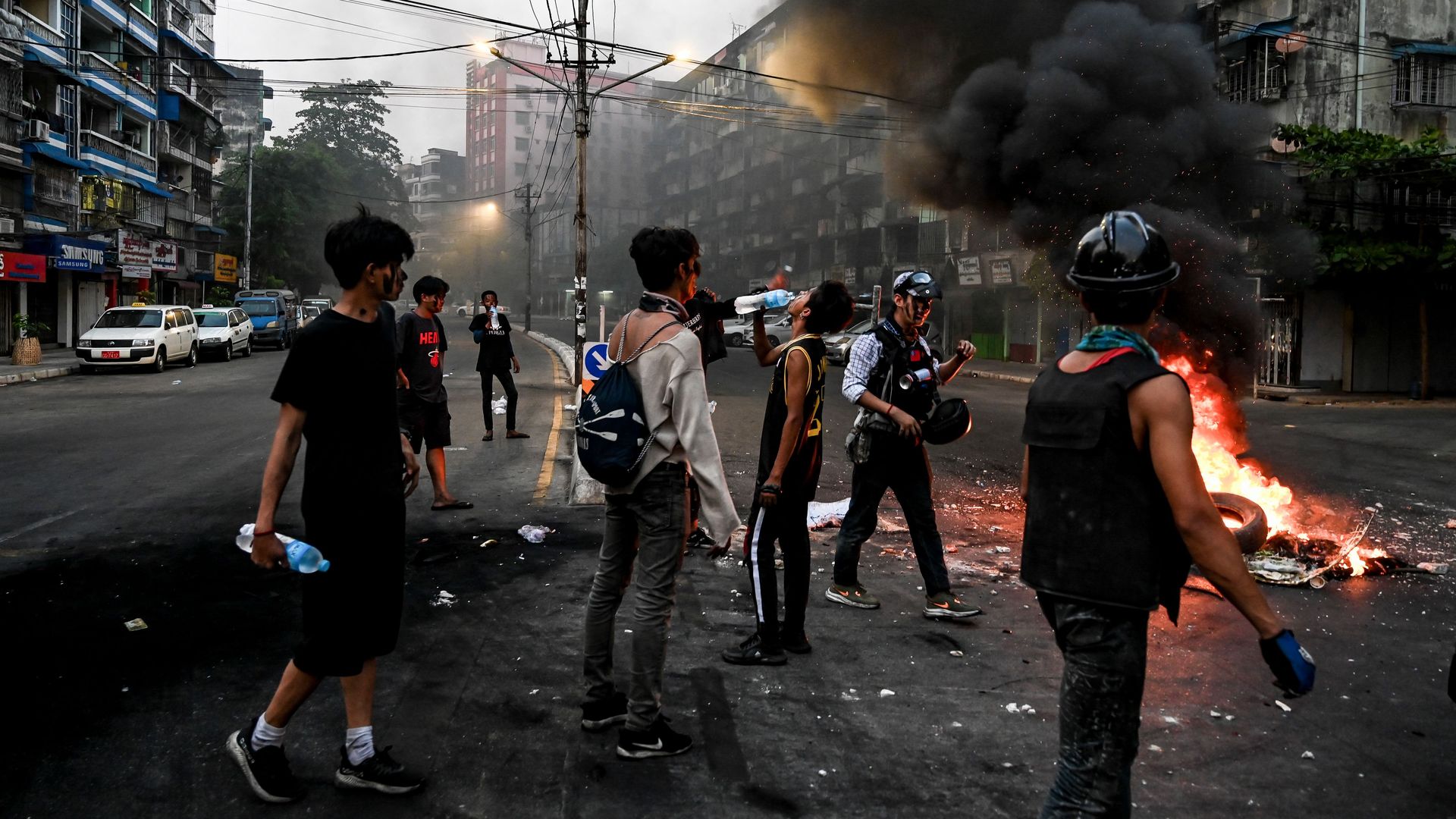 The Department of State ordered non-essential diplomats and their families to depart Myanmar in a Tuesday statement, according to AP.
Why it matters: The military junta that overthrew the country's democratically elected government in February has killed hundreds of non-violent protesters during anti-coup demonstrations, and the State Department expects the civil unrest and violence to continue.
What they're saying: "The Burmese military has detained and deposed elected government officials," the statement said, according to AP.
"Protests and demonstrations against military rule have occurred and are expected to continue."
"Non-violent protesters in Burma have been killed, beaten, imprisoned, including on Saturday, when more than 100 people were reportedly killed by the military," Secretary of State Antony Blinken said Tuesday.
"Among those reportedly killed, four children, the youngest a five-year-old boy."
"We continue to call on the military regime to release all who've been unjustly detained; stop its attacks on civil society members, journalists and labor unions; halt the killings by its security forces; and return to power the democratically elected government," Blinken added.
The big picture: The U.S. announced Monday that it will cut off its trade engagement with Myanmar until the democratically elected government is restored.
The department also implemented a travel advisory for Myanmar on Monday, warning Americans to stay away from the country because of heightened civil unrest and armed violence.
The State Department did not immediately respond to Axios' request for comment.
Go deeper