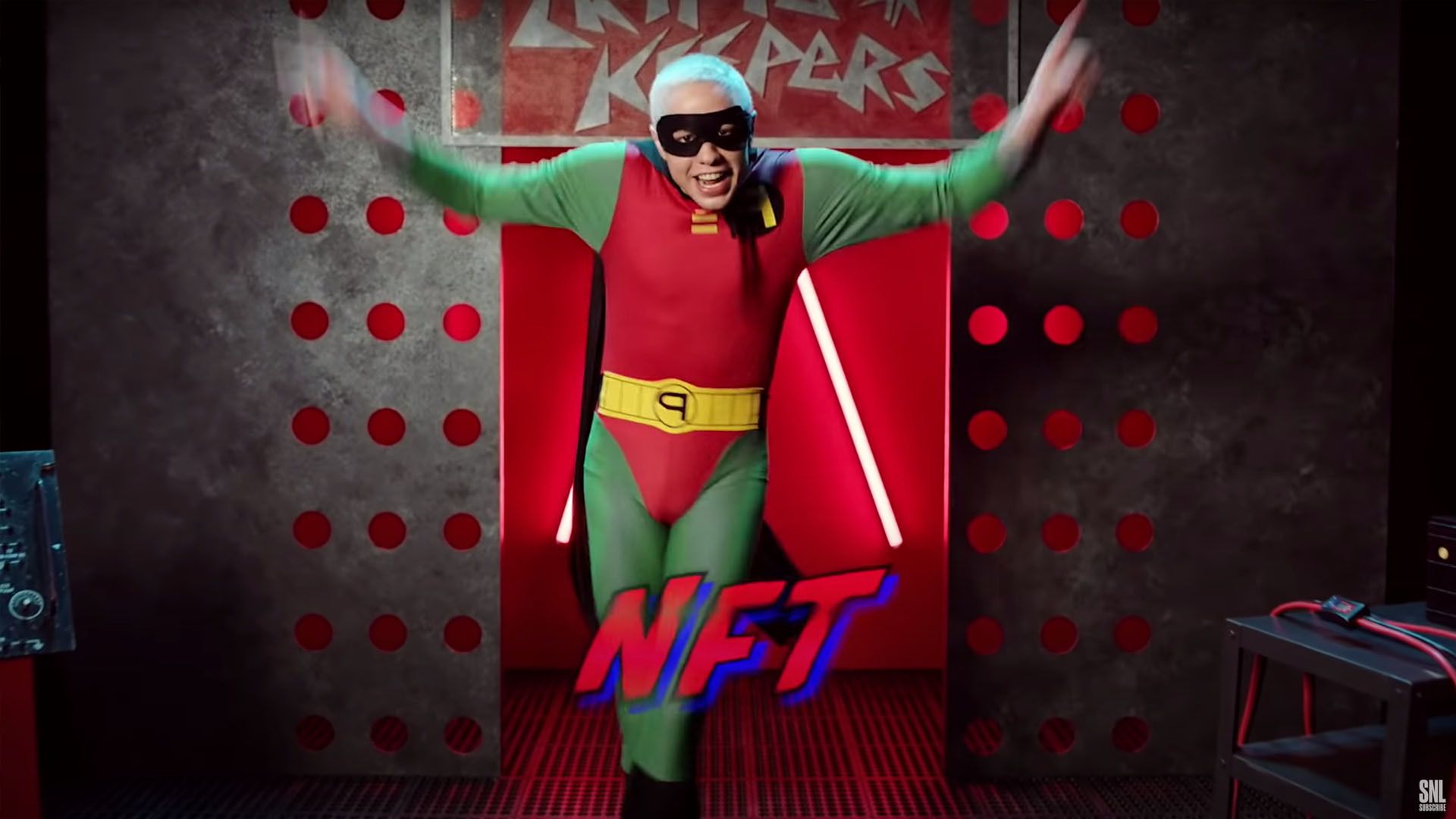 "Saturday Night Live" took a spin at explaining NFTs over the weekend through a music video parodying Eminem's "Without Me." 
Why it matters: Interest in NFTs, or non-fungible tokens, has been building since the start of the year — and peaked when digital artist Beeple sold one of his pieces at auction for $69 million.  
It can be difficult enough to understand NFTs as a digital "certificate of authenticity" on the blockchain, let alone why one NFT could be worth so much.
Pete Davidson, dressed as Eminem, and rapper Jack Harlow, dressed as a janitor, get the basics down with this line: "NFTs are insane, built on a blockchain. A digital ledger of transactions, it records information on what's happening."
What they're saying: The explosion in interest in the crypto art market has caught Duncan Cock Foster, co-founder of NFT marketplace Nifty Gateway, off guard. 
"The last time we talked [in December], I think I got it so wrong. I said it will become mainstream in the next few years and it was just a few months," he tells Axios.
Yes, but: The skit on "SNL" featured mockups of NFT artwork, adding to the perception that digital art can be easy to make and sell.
"With NFTs, people tend to see big sales and they think anything can be sold as an NFT," said Cock Foster. 
But before starting a career as a digital artist, people should be aware it's competitive and difficult like any other field, he added. 
"Beeple has been making a work of art every day for [over] 13 years. That's 13 years of daily effort."
Go deeper