Judge orders New York to provide prisoners with COVID-19 vaccines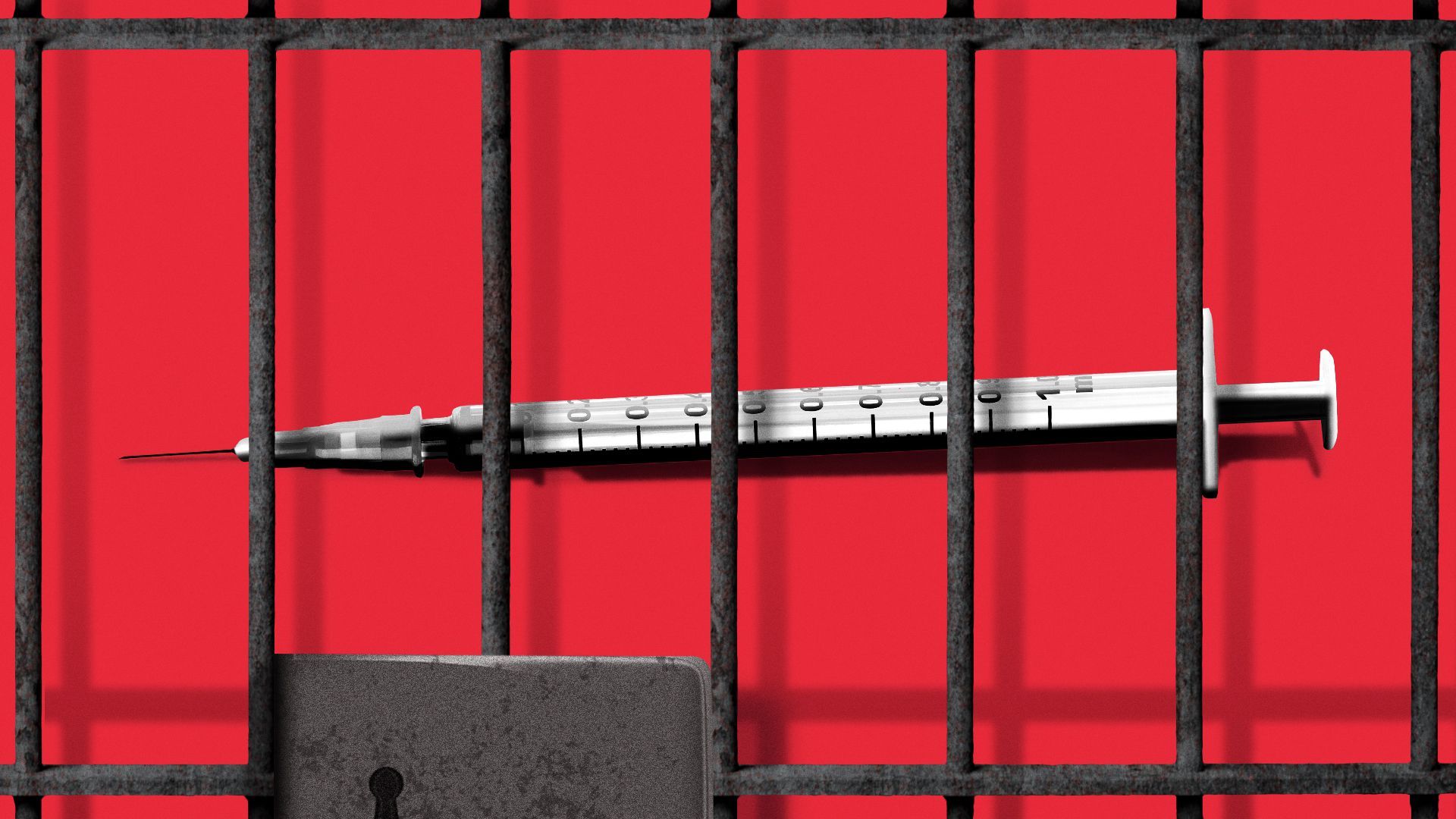 A judge ordered on Monday that New York must immediately begin providing coronavirus vaccines to those behind bars in state prisons or jails, the New York Times reports.
Why it matters: The Times notes that at least 1,100 New York prisoners have tested positive for the coronavirus in the last month and five have died. The order now makes New York one of only a handful of states vaccinating a broad prison population.
Prisoners also risk exposure from staff members who go in-between prison facilities and the outside world.
Until the judge's order, correctional staff were eligible to receive doses while prisoners were not.
The judge wrote that leaving prisoners ineligible was "unfair and unjust" and an "abuse of discretion."
The big picture: States around the country have been varied in their approaches to vaccinating incarcerated persons. A lawsuit in Oregon last month also resulted in an order for the state to vaccinate all persons in its jails or prisons.
But states like Florida, in contrast, have not made vaccine doses available to people behind bars. Texas and Arkansas have only just made doses available to select prisoner groups.
The Centers for Disease Control (CDC) recommends vaccinating "staff and incarcerated/detained persons of correctional or detention facilities at the same time because of their shared increased risk of disease."
Go deeper