Another kind of surprise medical bill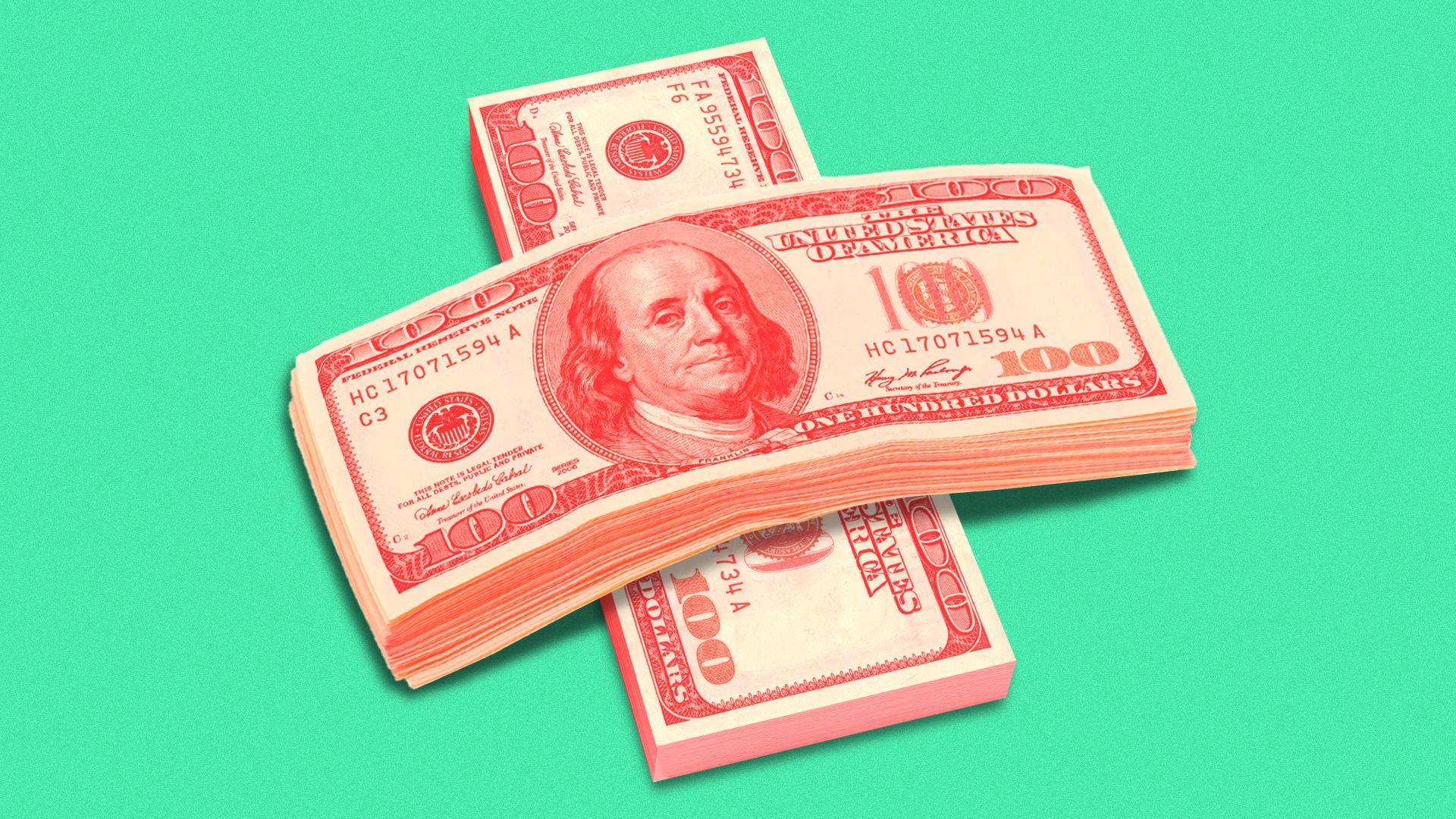 Kaiser Health News' latest edition of its "Bill of the Month" series features a patient who was charged a "facility fee," which drove up what she owed to more than 10 times higher than what she'd previously paid for the same care.
Why it matters: Facility fees — which are essentially room rental fees, as KHN puts it — are becoming increasingly controversial, and patients often receive the bill without warning.
Hospitals aren't required to inform patients ahead of time about facility fees.
Hospitals say they need the revenue to help cover the cost of providing 24/7 care.
What they're saying: "Facility fees are designed by hospitals in particular to grab more revenue from the weakest party in health care: namely, the individual patient," Alan Sager, a professor at the Boston University School of Public Health, told KHN.
The practice is becoming more popular as more private provider practices are bought by hospitals.
"It's the same physician office it was," said Trish Riley, executive director of the National Academy for State Health Policy. "Operating in exactly the same way, doing exactly the same services — but the hospital chooses to attach a facility fee to it."
Go deeper