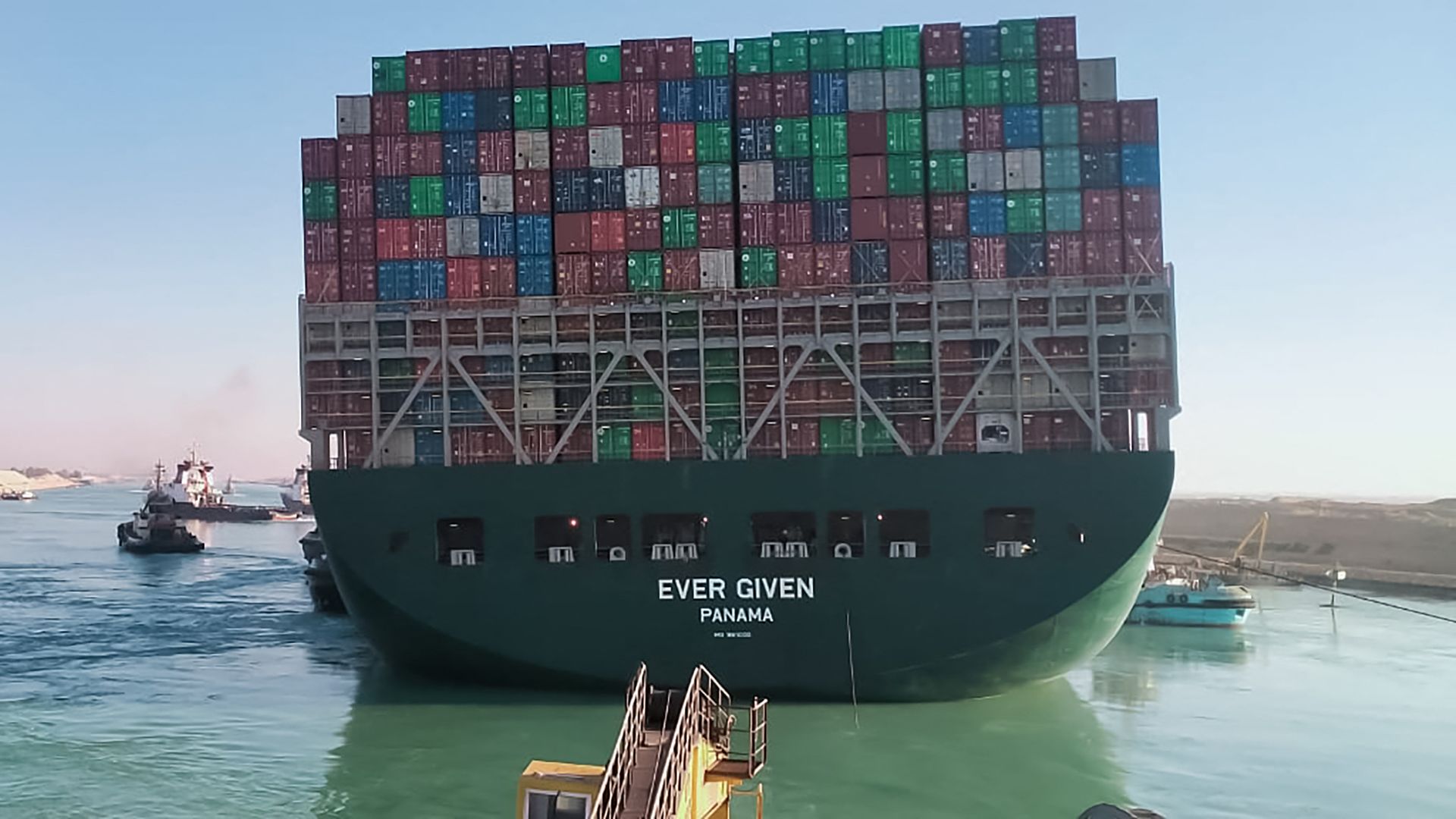 Maersk, the world's largest container shipping company, said in an advisory on Monday that the "ripple effects" from the six-day blockage of the Suez Canal by a massive cargo ship has triggered a series of disruptions to global trade that could "take weeks, possibly months, to unravel."
The state of play: The Ever Given had been partially refloated as of Monday morning, but not yet fully dislodged. Maersk said that it's too early to say when the Suez will be cleared for operations again, but that it could take at least six days for its current queue of ships to pass through.
The big picture: The Suez Canal is one of the most vital maritime arteries in the world, seeing 13% of global maritime trade and 10% of seaborne oil shipments, according to the Wall Street Journal.
The 1,312-foot-long Ever Given has been stuck in the canal since last Tuesday, causing a backlog of over 300 vessels. Maersk said it has redirected 15 of its vessels around the Cape of Good Hope at the southern tip of Africa.
An army of tugboats and dredgers has been working day and night to free the canal in what is likely one of the largest salvage operations in modern history.
Go deeper