Millions of Americans remain vulnerable as variants drive up cases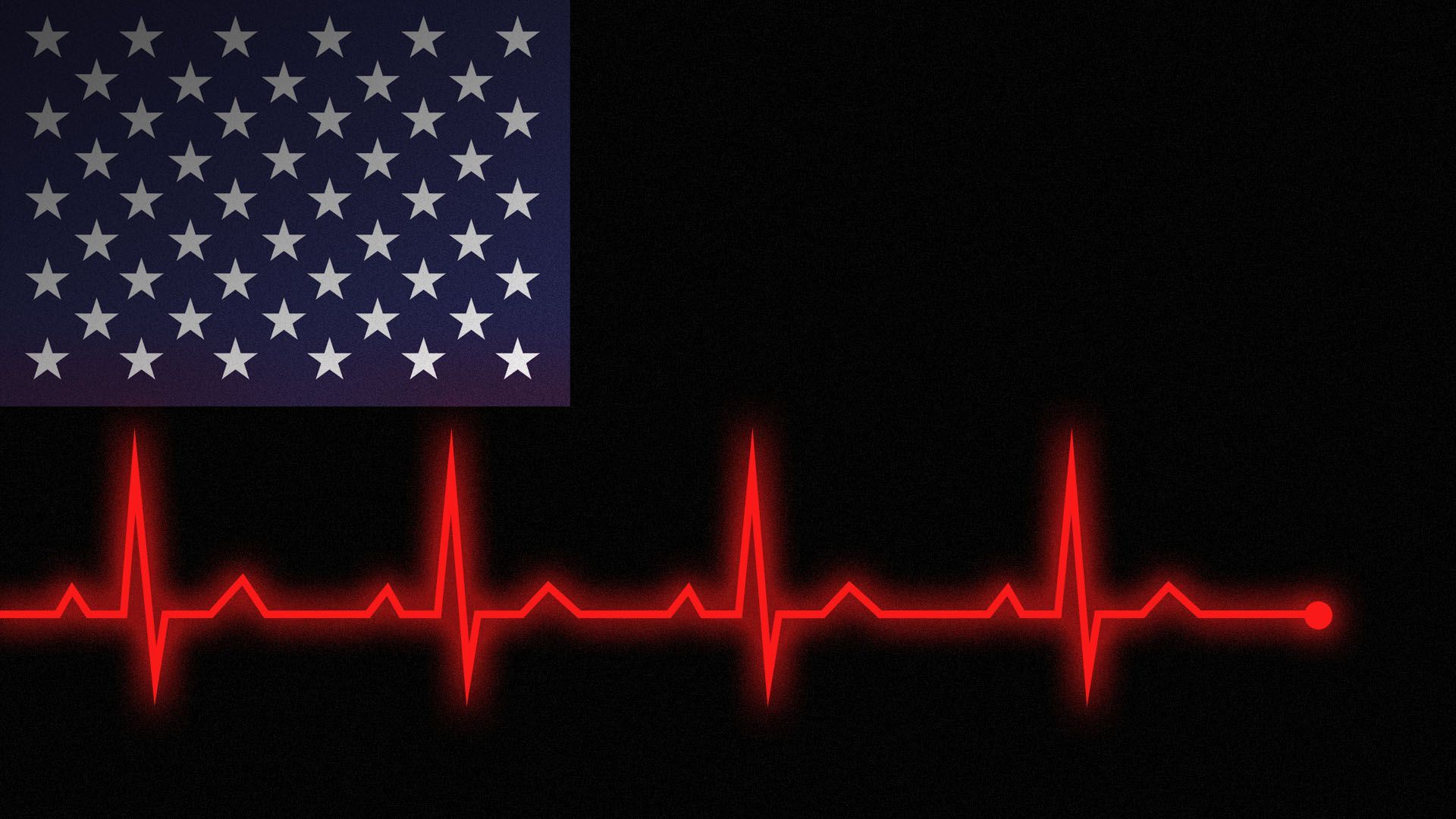 Coronavirus cases are on the rise again in several states, partially a result of variants of the virus becoming more widespread, experts say.
Why it matters: Even though a remarkable 72% of Americans 65 and older have received at least one dose of the vaccine, millions of Americans — particularly younger Americans with underlying conditions — remain vulnerable.
Driving the news: Coronavirus cases are rapidly rising in places including Michigan, New York, New Jersey and other northeastern states.
In Michigan, the number of hospitalized younger adults has dramatically increased this month. Coronavirus hospitalizations increased by 633% for those aged 30–39 and by 800% for those aged 40–49, the Detroit Free Press reports.
The variant that originated in the U.K., which is partially driving the new surge, appears to be more transmissible and deadlier.
"We know [it's] a race between vaccinations & variants," tweeted Ashish Jha, dean of the Brown University School of Public Health. "Well, despite phenomenal vaccination rates, variants pulled ahead this week."
The big picture: "There are certainly many people who are not vaccinated who are still at severe risk themselves because of underlying medical issues," said Leana Wen, a visiting professor at the Milken Institute School of Public Health at the George Washington University.
Because of vaccination demographics and who's at highest risk of exposure, "the proportion of people who are hospitalized and who will die will likely skew toward a younger subset," she said.
Between the lines: Those still vulnerable to the virus are disproportionately people of color.
That's because prioritizing people for vaccines based on age disproportionately benefits white Americans, who tend to be older than people of color.
But younger people of color tend to be at higher risk of severe infections because of underlying conditions. People of color also tend to be at higher risk of being exposed to the virus at work.
What they're saying: Some experts are calling for more vaccines to be sent to states experiencing a spike in cases.
"As older Americans are vaccinated, we're seeing declining hospitalizations in that group," former FDA commissioner Scott Gottlieb tweeted. "To address areas of outbreak, we should allocate more of the increased vaccine supply coming into the market to places where penetration is low and infection rates high, like metro Detroit."
Go deeper