COVID-19 rates of infection surge in New Jersey, New York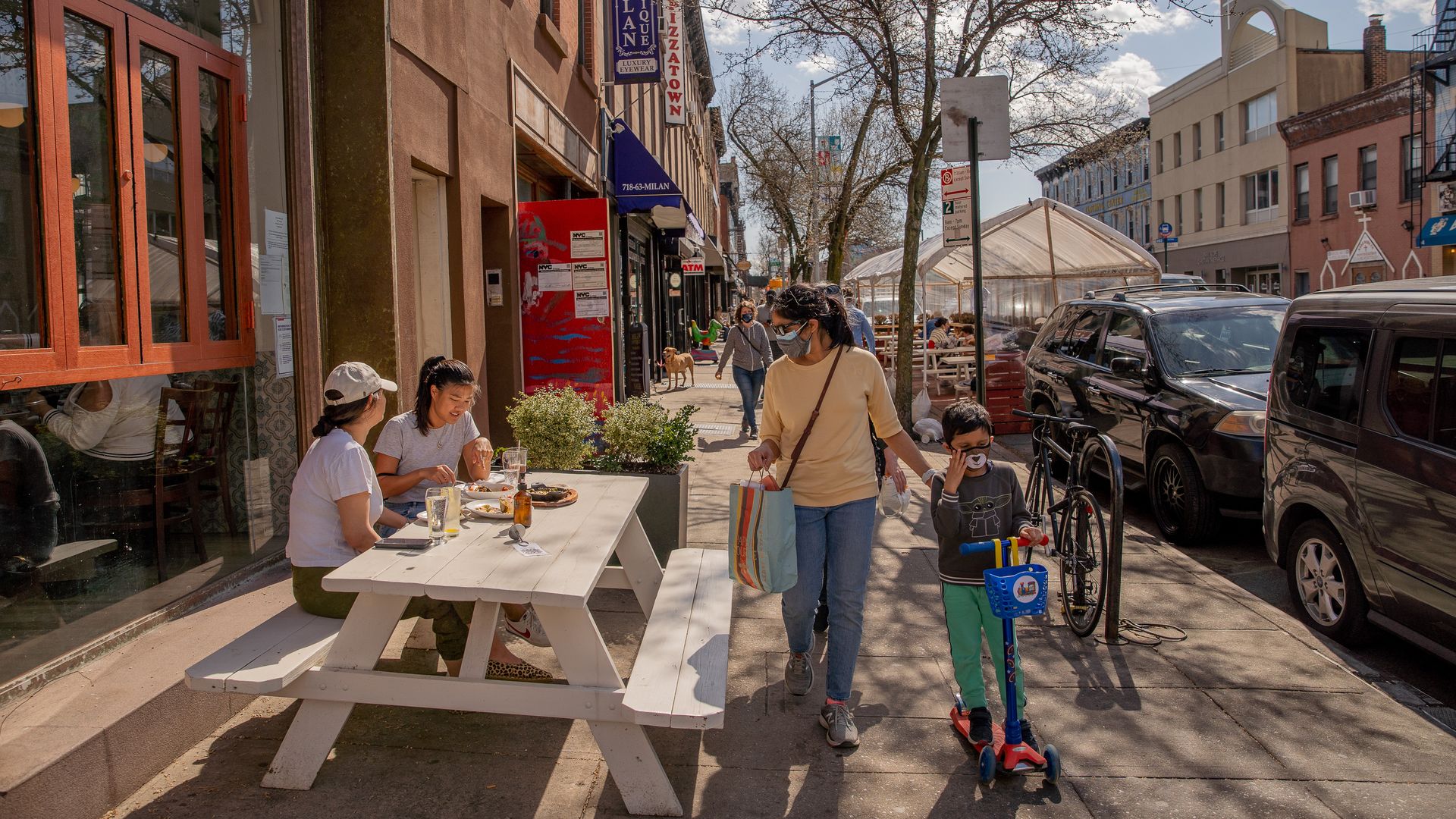 Even as vaccination rates have accelerated, rising coronavirus infection rates in New Jersey and New York have made them the top two states for new infections per capita, according to the Associated Press.
Why it matters: New York was an epicenter of the coronavirus early on in the pandemic. Potent variants are now circulating and the recent rise in cases is likely the result of new reopening measures coupled with the public's decreasing caution, per AP.
Details: In New Jersey, the number of new infections over the past month has risen by 37%, according to AP.
In the past 2 weeks New Jersey reported 647 new COVID-19 cases per 100,000 residents.
New York has done only slightly better, averaging 548 new cases per 100,000 residents.
The big picture: The situation in New York and New Jersey is reflective of the national one, as case numbers have begun to rise.
Earlier this month NIAID Director Anthony Fauci warned that the situation in the U.S. was plateauing, as states reversed some of their safety measures.
Two weeks ago the U.S. was averaging 54,000 new cases a day—now that number is 62,000, according to AP.
At the White House Covid-19 briefing last week, CDC director Rochelle Walensky warned that although deaths continue to decline, "they remain at elevated levels and in the past week the rate of decline of death has slowed."
Go deeper