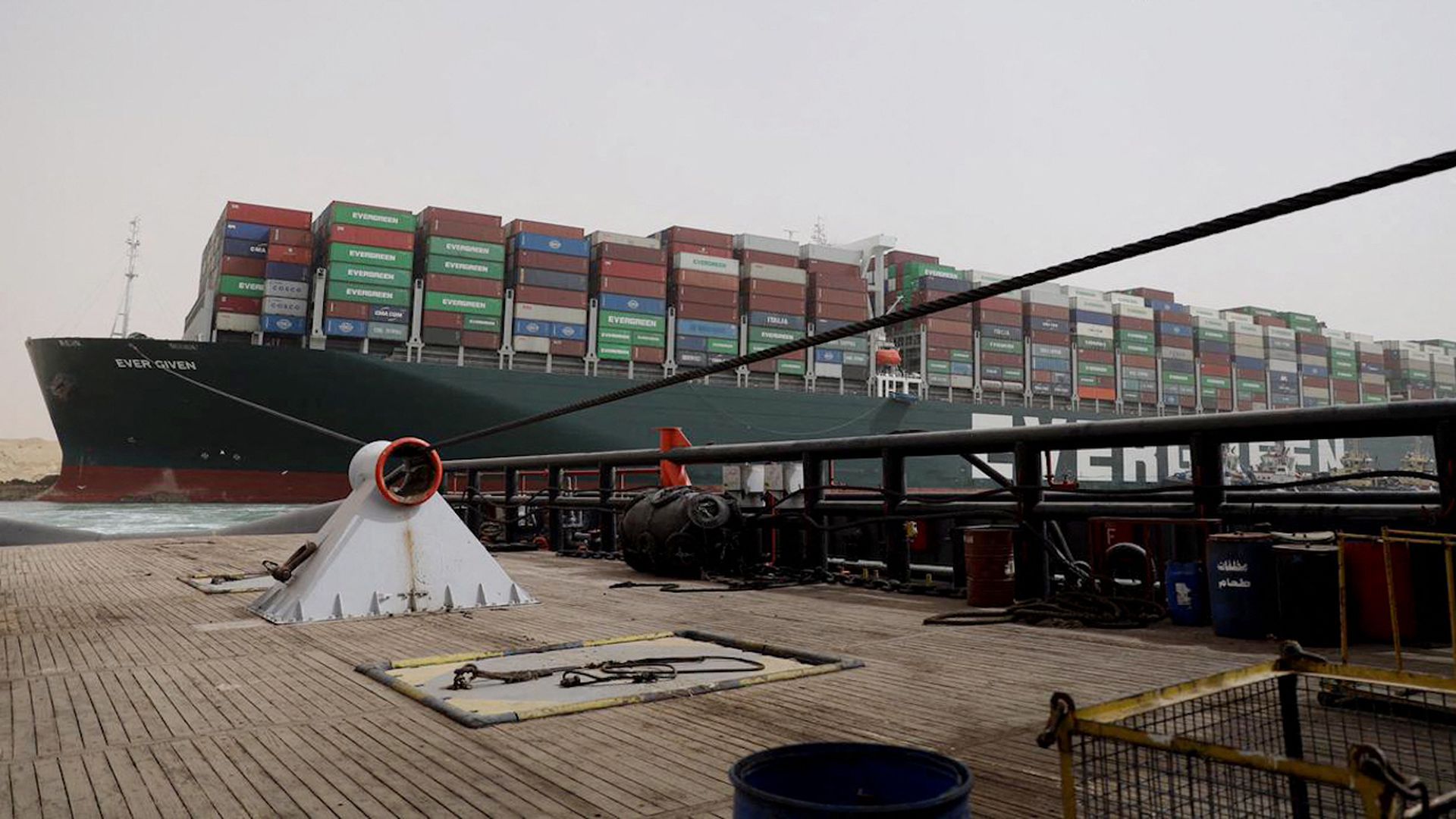 The world's biggest shipping firms face a major gamble this weekend over whether to risk the wait on a reopened Suez Canal.
Why it matters: One stuck ship is causing incredible downstream damage to the global economy.
Egypt says it can free the Ever Given by tomorrow night, but the canal could be closed for weeks if the dredging operation fails.
More than 200 ships are waiting outside the canal, per AP.
Numerous ships have started the trip around Africa.
Between the lines: Multiple shipping firms have contacted the U.S. Navy for protection against pirates on the journey, the Financial Times reports.
"Pirates have long preyed on ships moving in the waters off the Horn of Africa, and the seas off oil-rich West Africa are now considered among the world's most dangerous for shipping," WashPost notes.
The Navy is helping Egypt with the dredging operation.
Its dredging experts are working on a report that should be delivered tomorrow, CNN reports.
What's next: Plans are in the works to pump water from interior spaces of the vessel, and two more tugboats should arrive by Sunday, per AP.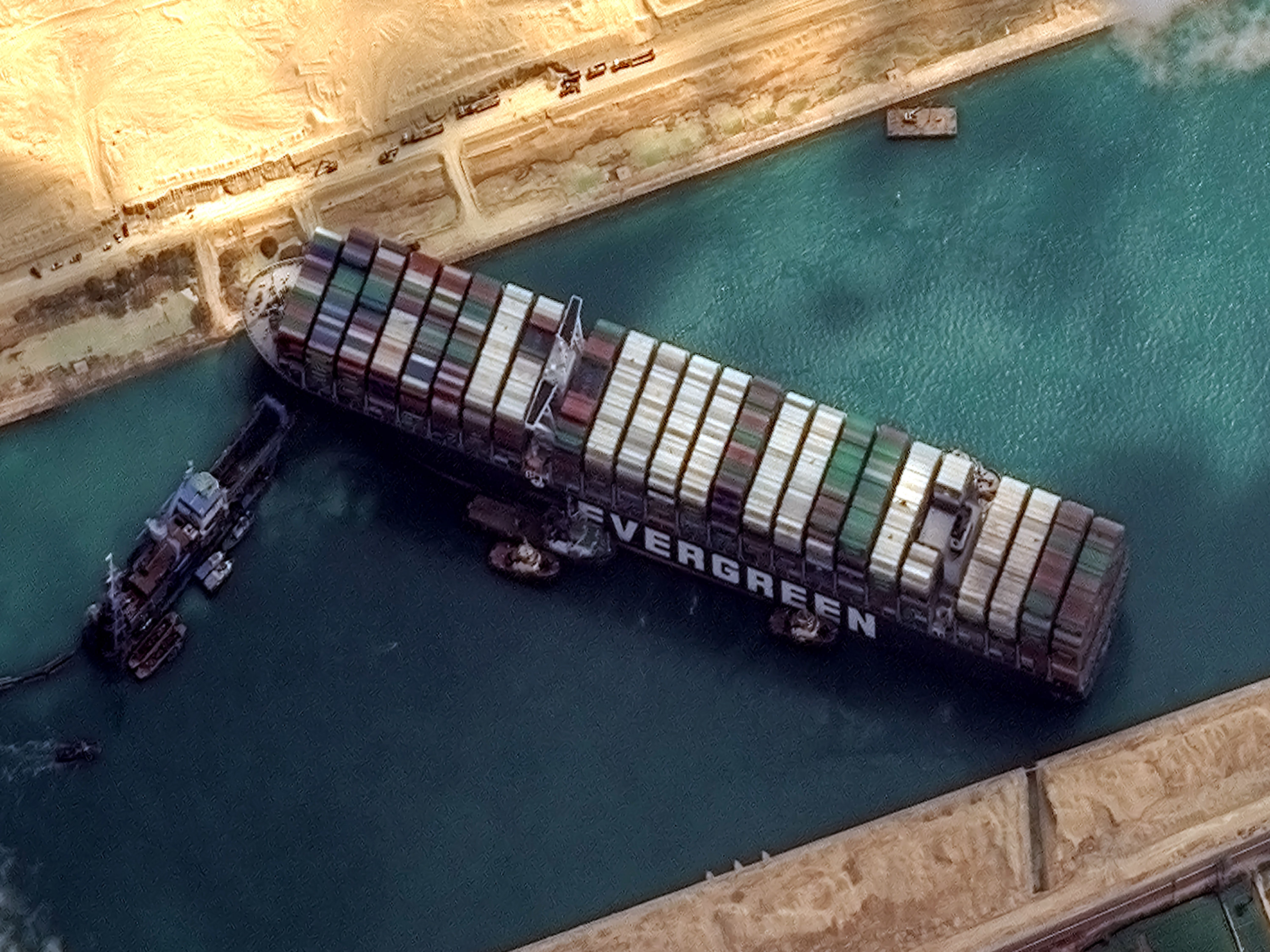 Go deeper