Sens. Schumer, Murphy plan to push gun reform with GOP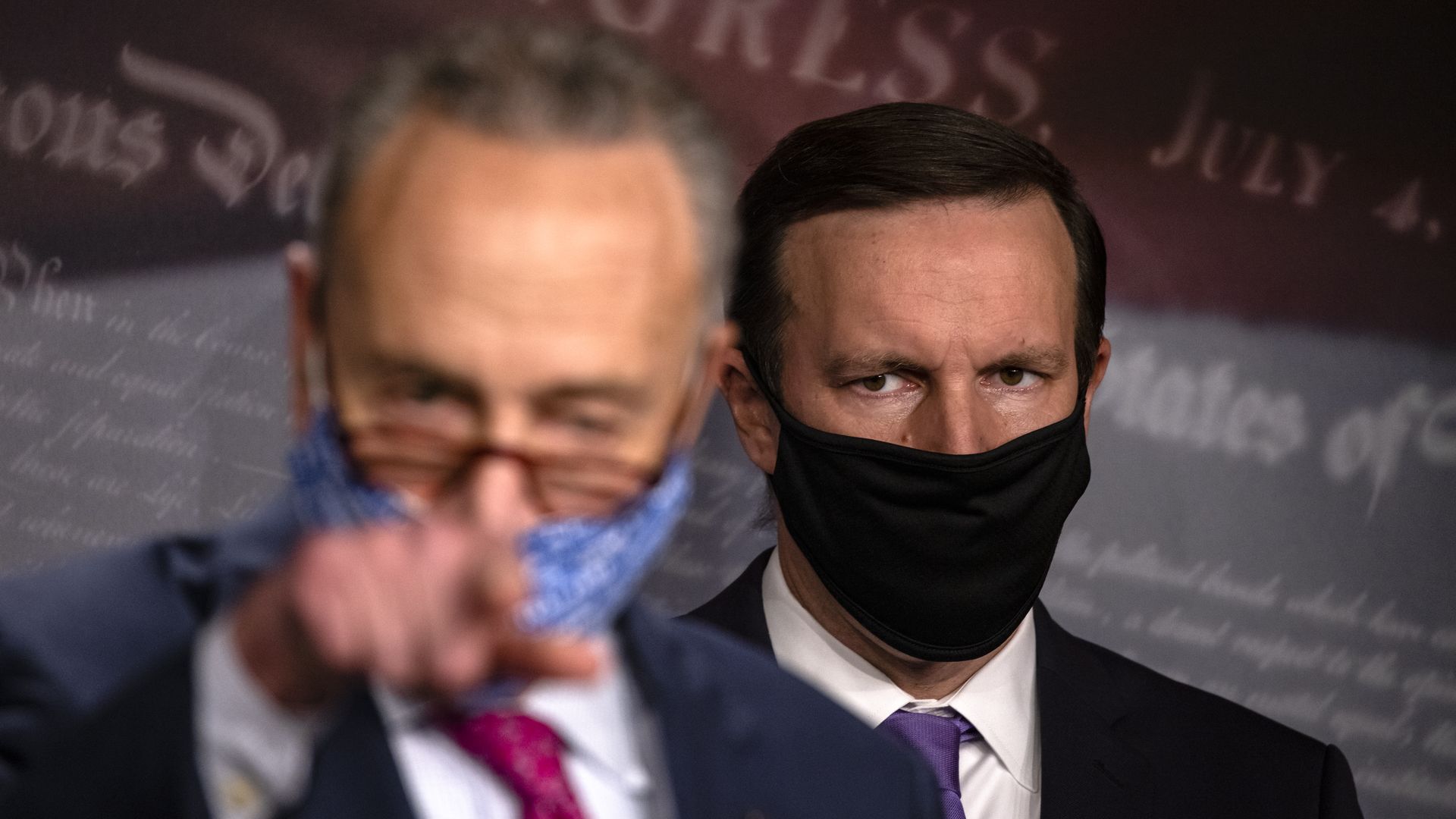 Senate Majority Leader Chuck Schumer (D-N.Y.) and Sen. Chris Murphy (D-Conn.) are planning to put forward "the boldest legislation possible" for gun reform that can still receive Republican support, a source briefed on the meeting told Axios.
Why it matters: A big concern among many Democrats is that, as history has shown, the more time that elapses after a mass shooting, the harder it is to maintain momentum for meaningful political change.
The decision and strategy emerged after the two met privately Thursday.
The meeting followed the mass shootings in Atlanta and Boulder, Colorado, over the past two weeks that left 18 dead.
What to watch: While there's no indication of specific timing, the two will use the next several weeks to reach out to members from both parties and then put the measure on the floor for a vote.
Go deeper