Average MLB team is worth $2.2 billion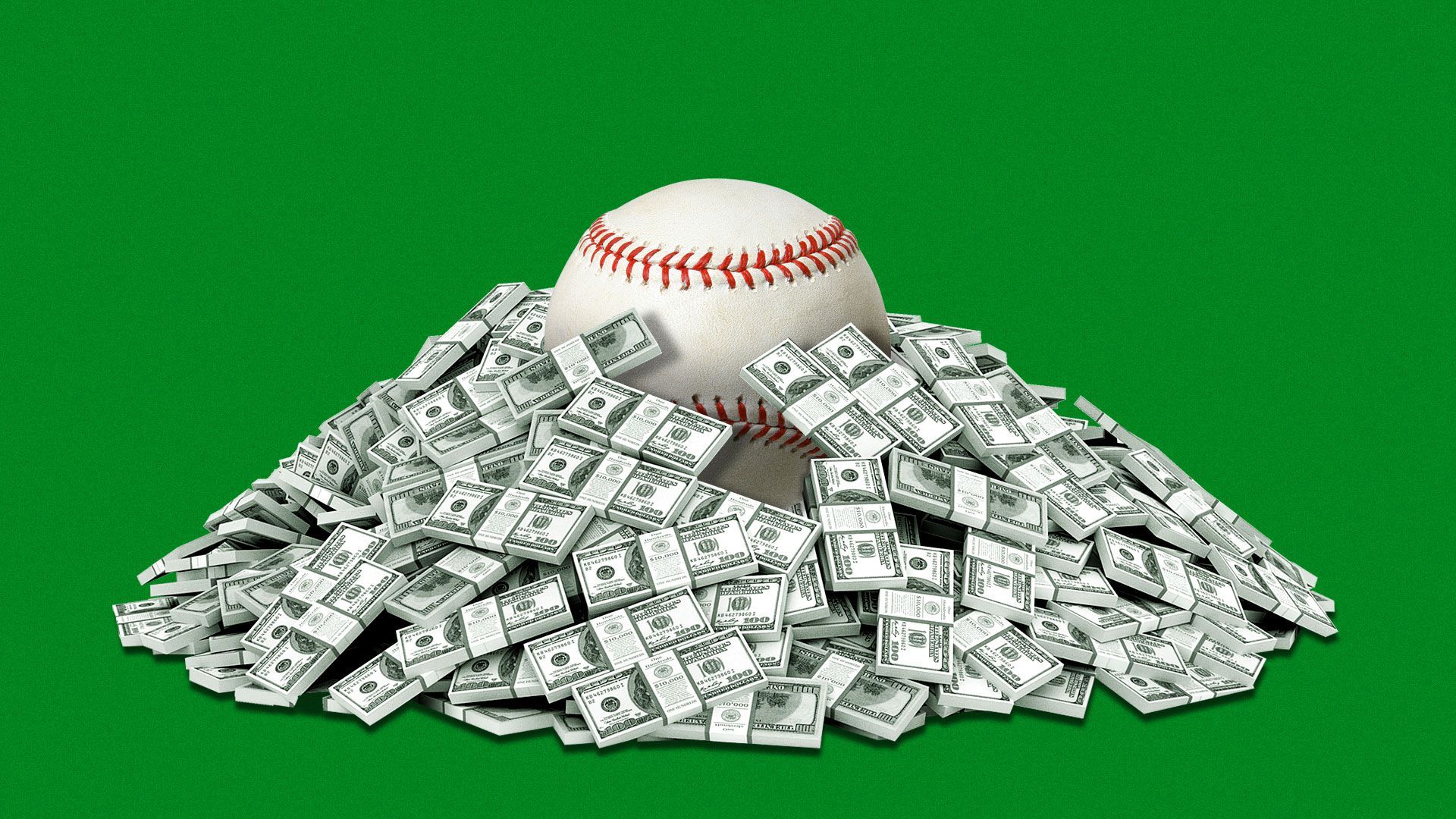 The average MLB franchise is now worth $2.2 billion, according to Sportico's 2021 valuations, released on Friday.
The backdrop: "Every MLB team faced crushing losses in 2020, as combined team revenue plummeted $7 billion, or 67%," Sportico's Kurt Badenhausen and Peter J. Schwartz write.
Top 5:
Yankees ($6.75B)
Red Sox ($4.8B)
Dodgers ($4.62B)
Cubs ($4.14B)
Giants ($3.49B)
What to watch: "No control stakes of teams are actively being shopped, but potential buyers are circling the Baltimore Orioles," they note.
Go deeper