Civil rights groups sue Georgia over new law restricting voting access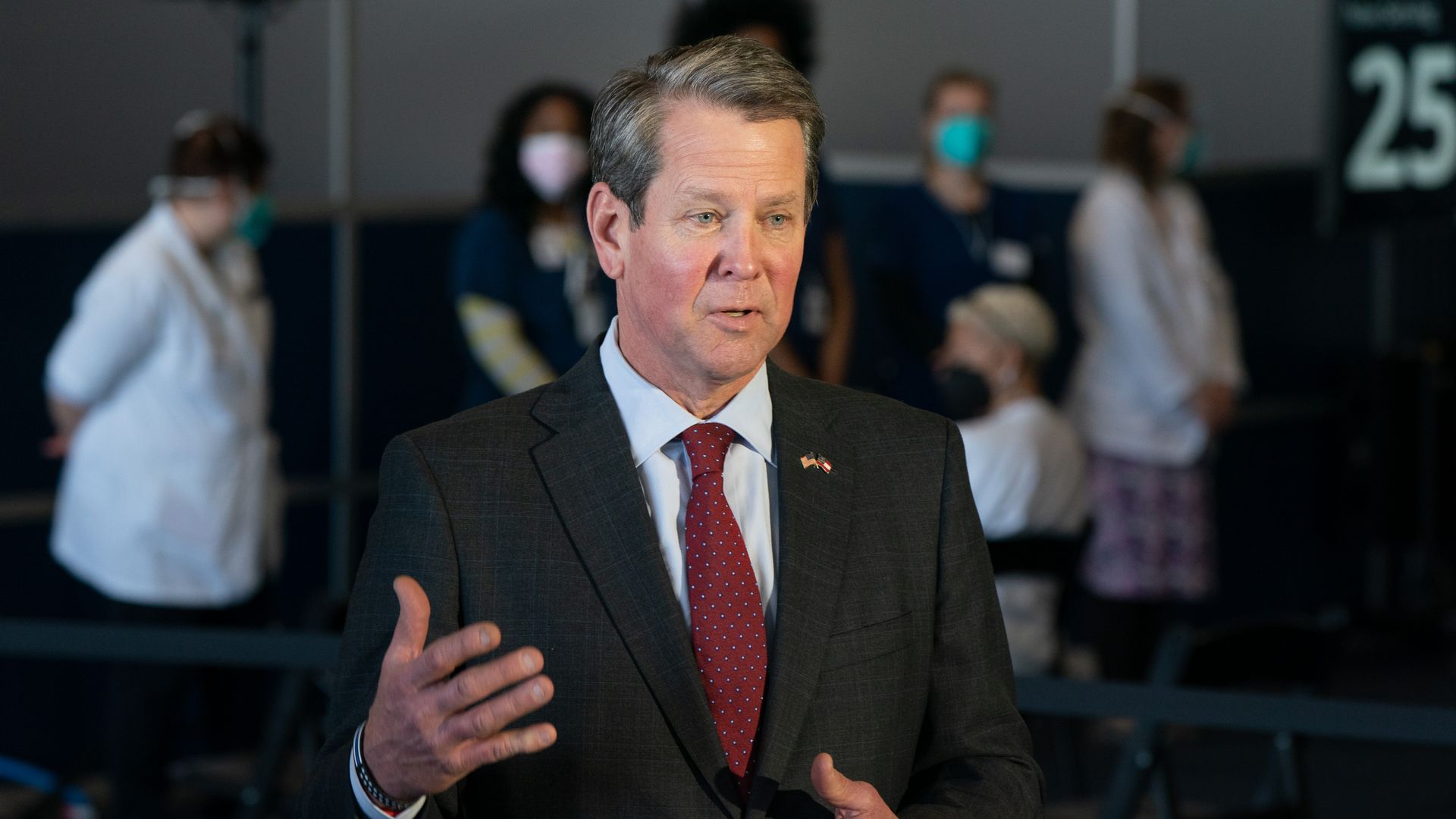 Several civil rights groups filed a lawsuit against Georgia election officials challenging Republican-crafted voting restrictions signed into law by Republican Gov. Brian Kemp on Thursday.
Why it matters: The lawsuit from New Georgia Project, Black Voters Matter Fund and Rise alleges that the restrictions violate the Voting Rights Act of 1965 and the 14th Amendment by inflicting "unjustifiable burdens" that disproportionately affect people of color and young, poor and disabled citizens.
The Georgia law imposes new ID requirements, limits the use of ballot drop boxes, changes early voting hours, prohibits third parties from collecting absentee ballots and bans non-poll workers from giving food and water to voters in line, among other restrictions.
Kemp said at the signing of the bill on Thursday that it will ensure Georgia's elections are "secure, accessible and fair."
But, but, but: Georgia Secretary of State Brad Raffensperger, one of the defendants in the lawsuit, has repeatedly said his office found no evidence of widespread fraud in the 2020 election, despite baseless claims to the contrary by former President Trump.
The big picture: Georgia is the first battleground state to enact sweeping new legislation rolling back voting rights in the wake of the 2020 election, which saw record levels of mail-in and early voting due to the pandemic. Dozens of GOP-led state legislatures have proposed similar voting restrictions, infuriating Democrats and voting rights activists.
Go deeper: Georgia lawmaker released on bond after arrest during signing of GOP voting bill
Go deeper