Biden's eye-on-the-prize strategy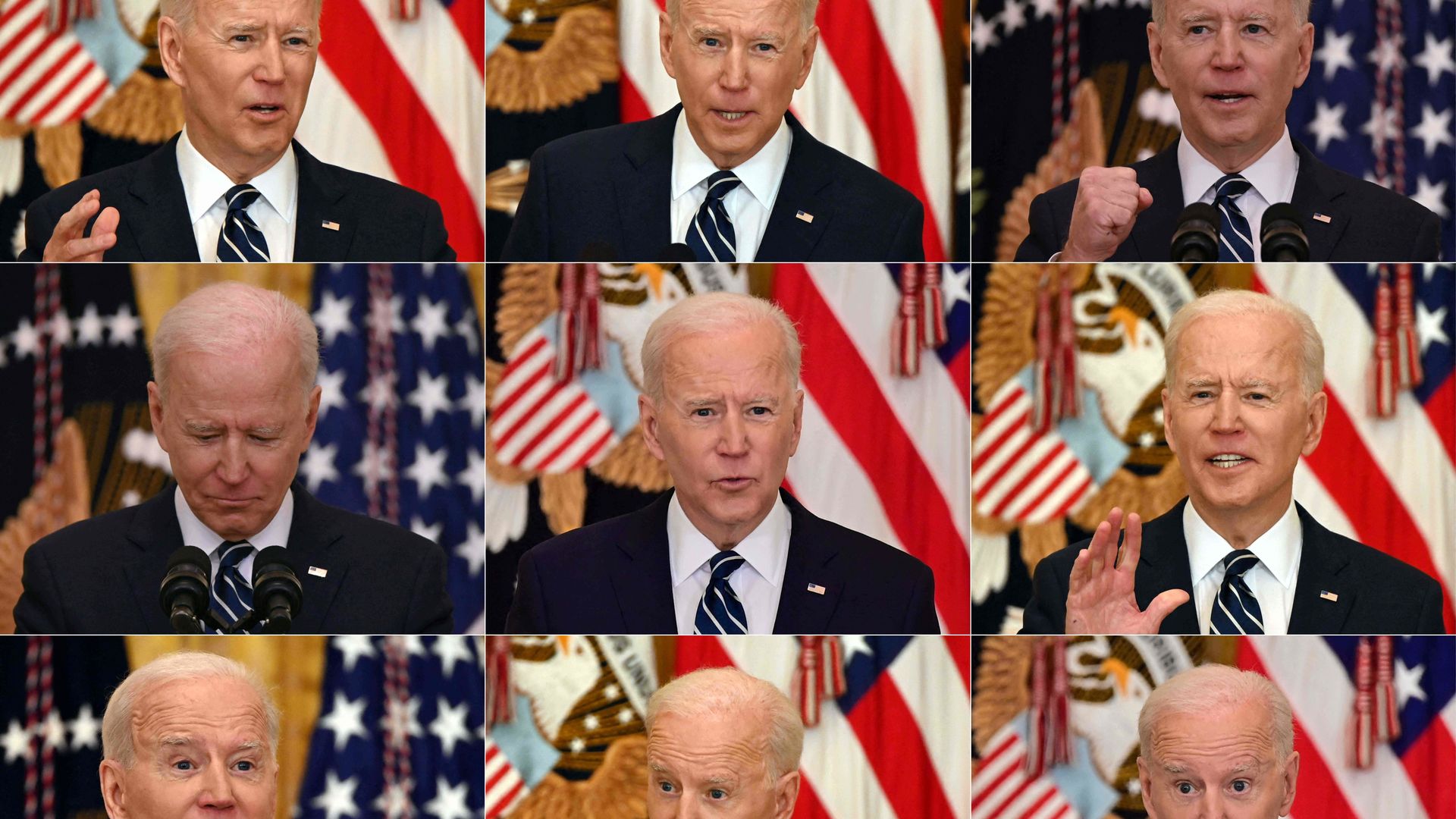 President Biden revealed in vivid display this week the thinking animating his 100-day plan: Do not allow outside events to take his eye off the make-or-break imperatives of virus eradication and economic growth.
The big picture: He dispatched Vice President Harris to handle the brewing crisis at the border. And, in yesterday's press conference, he made plain gun control and other topics may need to wait.
On gun control: "It's a matter of timing."
"[S]uccessful presidents — better than me — have been successful, in large part, because they know how to time what they're doing — order it, decide and prioritize what needs to be done."
Zoom out: Since his comeback in the South Carolina primary more than a year ago, Biden has been shockingly disciplined, with a robot-like focus on the virus and the economy. It is a no-brainer strategy because absent growth or total defeat of the virus, his presidential power wanes.
This gives him a narrow band to focus his mind and time. You saw this in his 62-minute press conference. He'll continue to push the idea of compromise — until he doesn't, which aides tell us is inevitable.
"Here's the deal," Biden said. "I'm a fairly practical guy. I want to get things done," the president said in explaining why he's not pushing now to eliminate the legislative filibuster, even though he sees it as a Jim Crow-era relic.
"Successful electoral politics," Biden said, "is the art of the possible."
What to watch: His comments on voting rights were harsh and striking, and signal his appetite to fight this out, even if it means chucking the filibuster to get it done.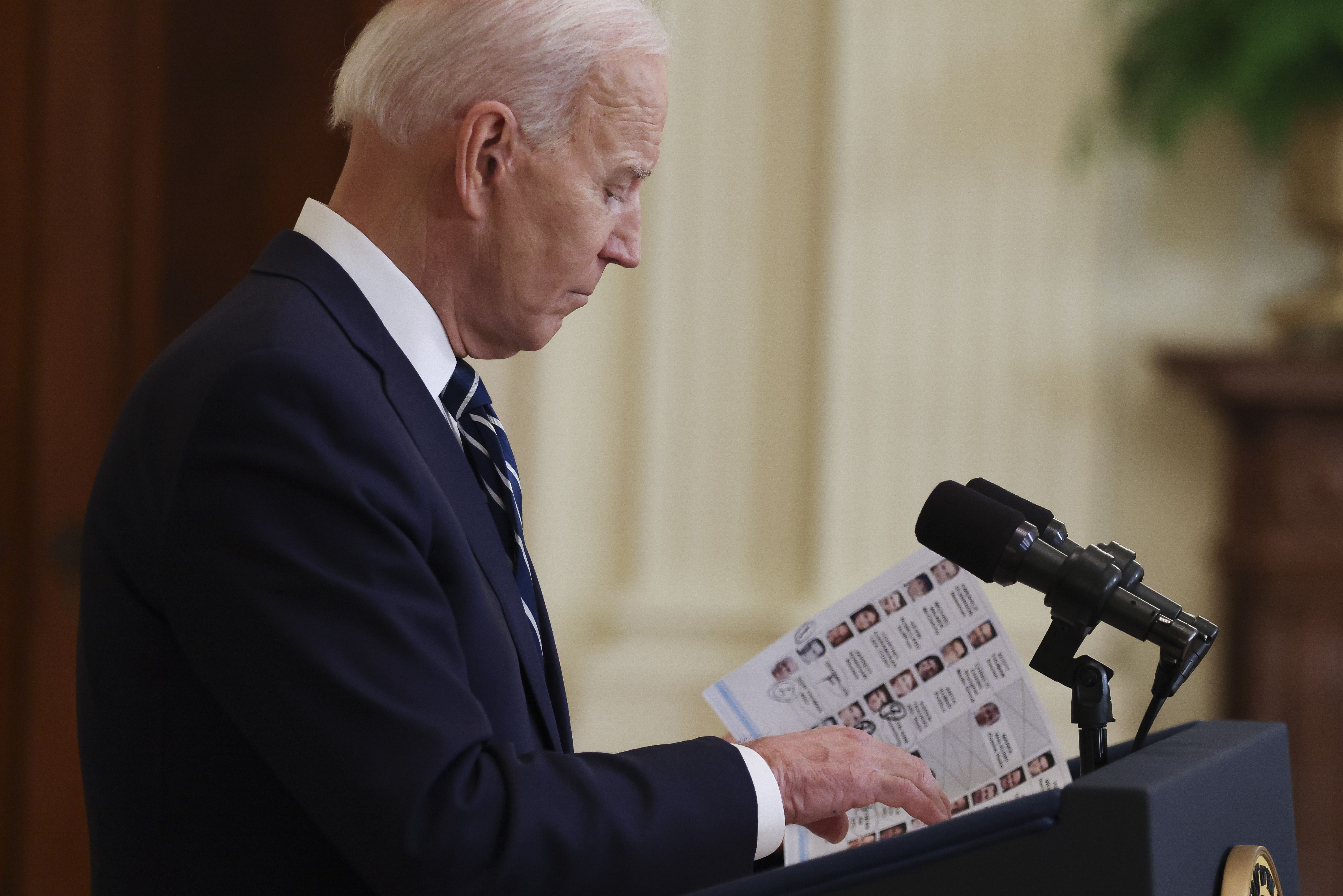 Go deeper