Biden invites Xi, Putin and other leaders to virtual climate summit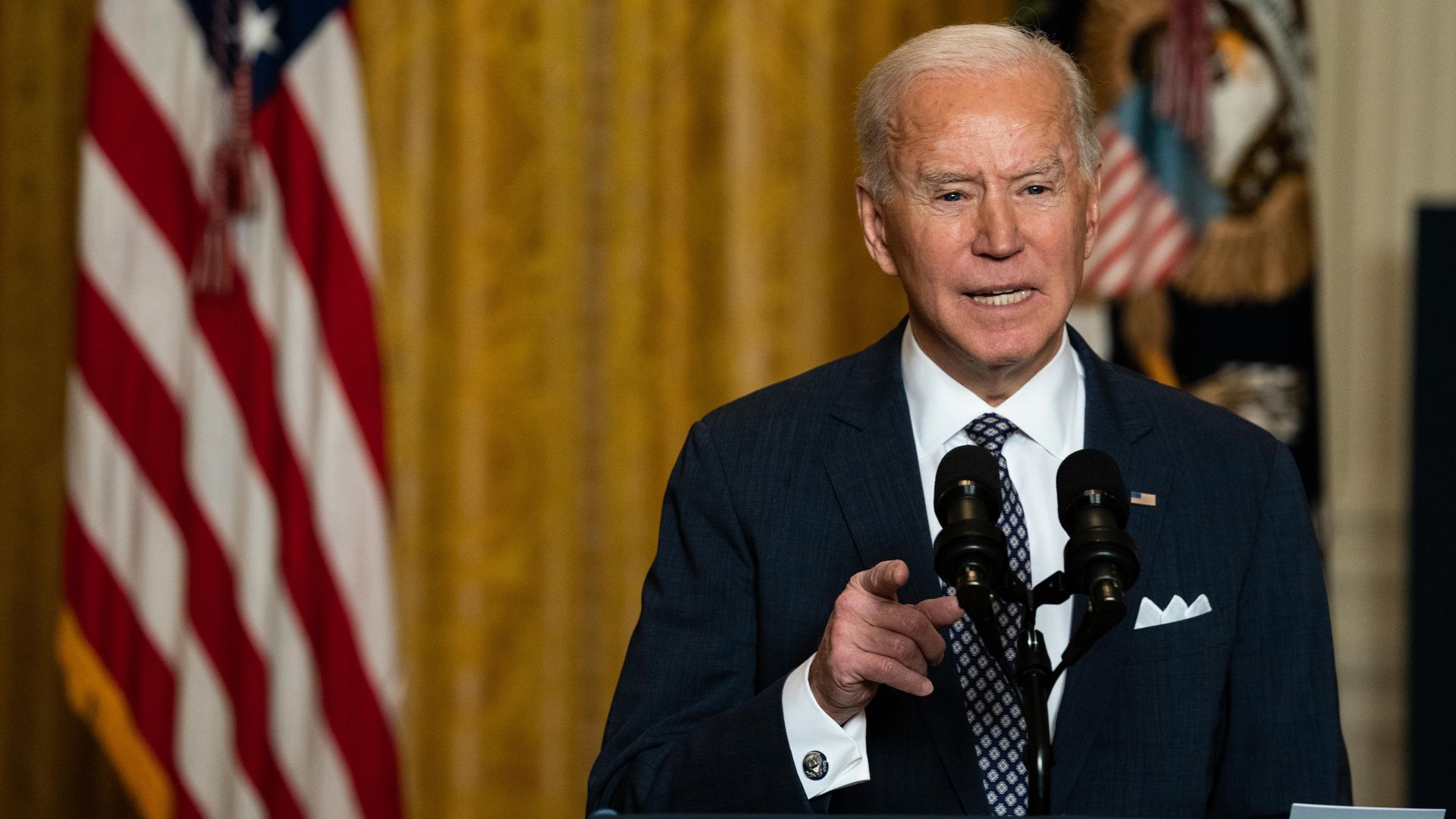 President Biden has invited Chinese President Xi Jinping and Russian leader Vladimir Putin to join other world leaders at a virtual White House climate summit April 22-23.
Why it matters: The White House intends to showcase its climate policies and spur more ambitious actions from other nations as the world remains off course to achieve the global warming goals of the Paris climate agreement.
The big picture: Having China, currently by far the world's biggest emitter of planet-warming greenhouse gases, represented at the meeting is crucial for making progress on this issue. Russia is also a major emitter and a significant producer of fossil fuels that contribute to global warming.
The Biden administration is aiming to reset U.S. climate diplomacy, having moved to rejoin the Paris agreement via executive order on his first day in office. Former President Trump had exited that agreement and frequently dismissed the existence and seriousness of human-caused climate change.
Others invited to the summit include the leaders of Japan, India and the European Union.
What they're saying: "In his invitation, the President urged leaders to use the Summit as an opportunity to outline how their countries also will contribute to stronger climate ambition," the White House said in a statement Friday.
Between the lines: The White House is aiming to showcase its own ambitious climate goals at the summit by proposing new emissions reduction targets shortly before the meeting.
The administration has an overall goal of achieving net zero carbon emissions by 2050, but climate scientists and advocates have called for steep reductions to be made prior to 2030 in order to meet the 2050 goal and hold warming to no more than 1.5. degrees Celsius (or 2.7 degrees Fahrenheit) above preindustrial levels.
In recent weeks, for example, special climate envoy John Kerry has told other countries, including China, that more must be done to reduce emissions by 2030.
Be smart: While the emissions targets discussed at this meeting won't be binding, it will be aimed at building momentum for climate diplomacy ahead of the next major round of U.N. climate talks scheduled to take place in Glasgow in November.
What to watch: The summit will be streamed live for the public.
Go deeper