Texas death toll from February winter storm climbs to 111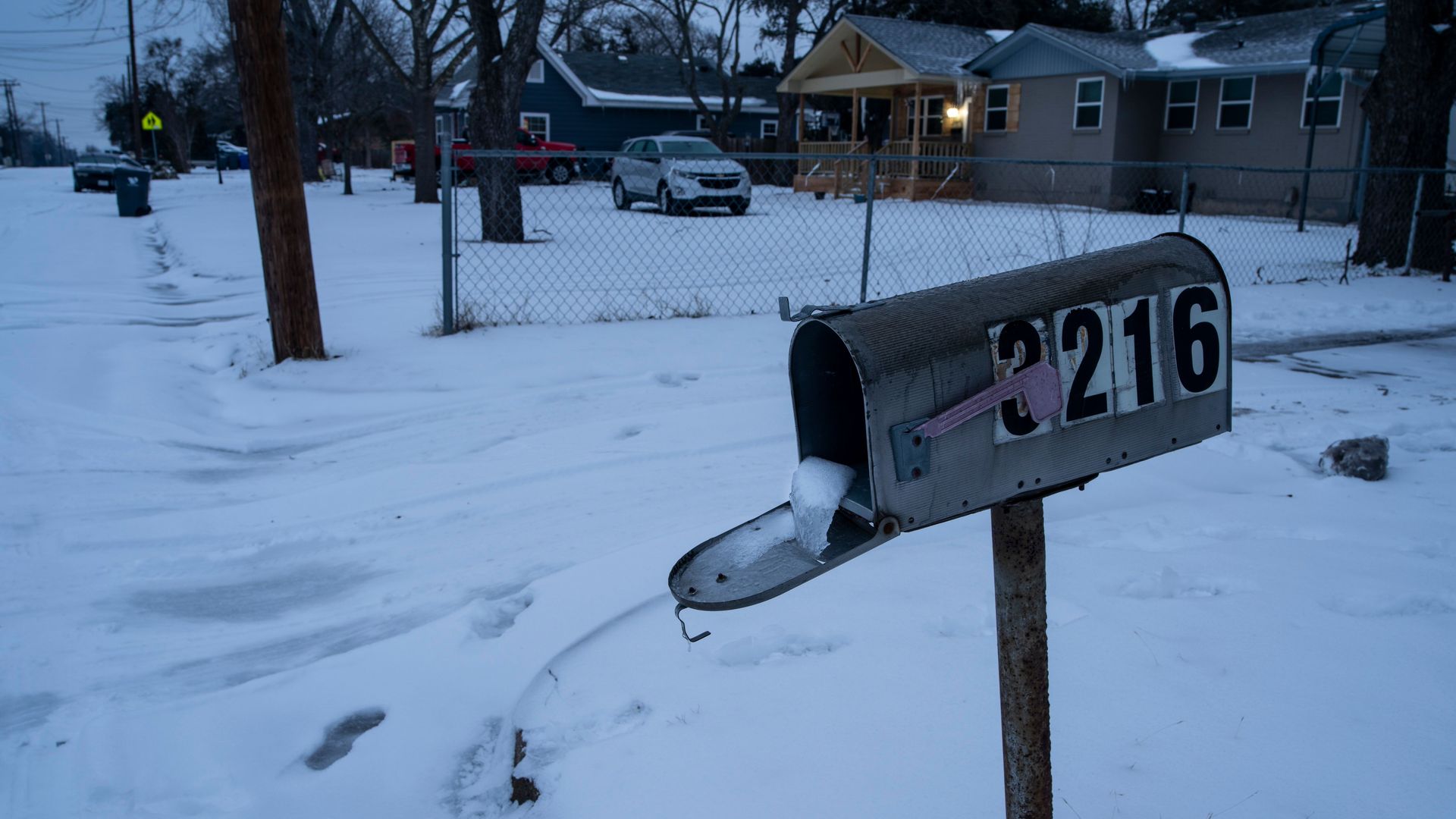 Texas officials on Thursday raised the death toll from February's winter storm to at least 111, up from their initial tally of 57, AP reports.
Why it matters: The storm caused one of the worst power outages in U.S. history as demand for heat strained the state's electric grid. More than 4 million customers lost power. Millions also lacked access to drinkable water for days.
The majority of the deaths were associated with hypothermia, and the death toll may continue to rise as officials link more deaths to the storm, AP notes.
The big picture: State officials testified before a House Energy subcommittee on Wednesday during Congress' first hearing on the widespread failure of Texas' power grid. They faced questions on the need to winterize the system and whether different forms of energy would perform better in extreme weather, according to the Texas Tribune.
Go deeper