Slack stumbles in its push to connect everyone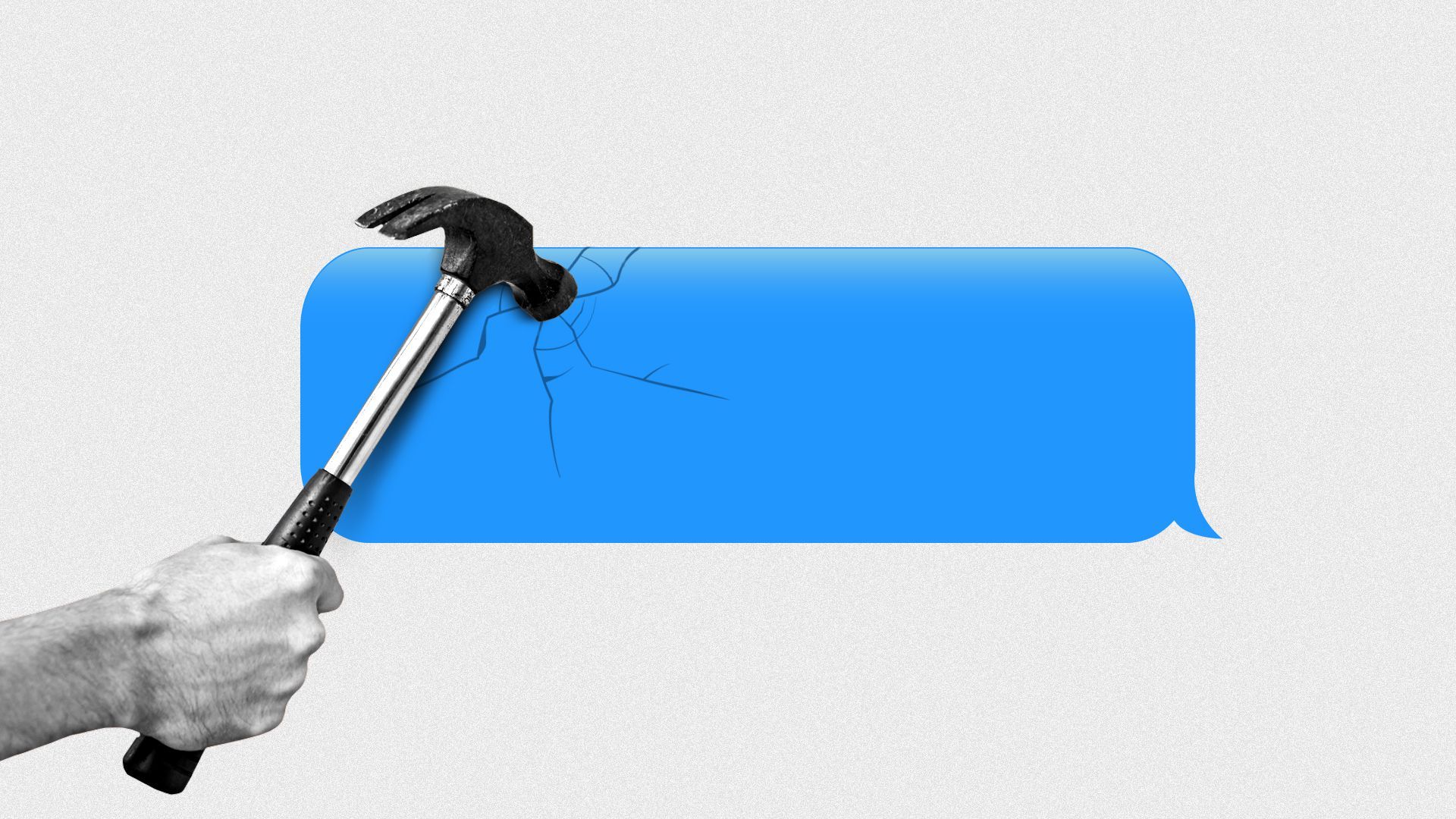 Workplace messaging service Slack on Wednesday turned on a feature allowing users to send messages to others who work for different companies or organizations. However, Axios' Kia Kokalitcheva and Ina Fried report, the long-planned move quickly hit a speed bump, as users pointed out ways the system could be easily abused.
The big picture: Slack's long-term goal is to be a better alternative to email. But as it tries to expand its service it risks losing the qualities that made it appealing in the first place.
What happened: Slack made the feature, known as Slack Connect DMs, broadly available to paid customers on Wednesday.
Journalists and Slack users immediately pointed out ways that the feature could be misused for spam or harassment, especially since people were allowed to send a message accompanying their request to connect — an open door for potentially unwanted communication.
Slack responded quickly, saying it was eliminating the ability to customize the initial requests — which, after all, was a way to send a message before getting permission to … send messages.
"We made a mistake in this initial roll-out that is inconsistent with our goals for the product and the typical experience of Slack Connect usage," Slack VP of communications and policy Jonathan Prince said in a statement.
Between the lines: Slack tells Axios that there are limits to the number of Slack Connect DM requests a user can send to prevent harassment and spam, though it declined to share specifics to avoid making it easier for bad actors to exploit its system.
It's also eliminating the ability to send multiple invites to the same email address.
The bottom line: Even if Slack works through these problems, it has a tough needle to thread: the more it tries to open Slack up, which may make business sense for the company, the more likely it is to lose the focus many of its users cherish.
Go deeper