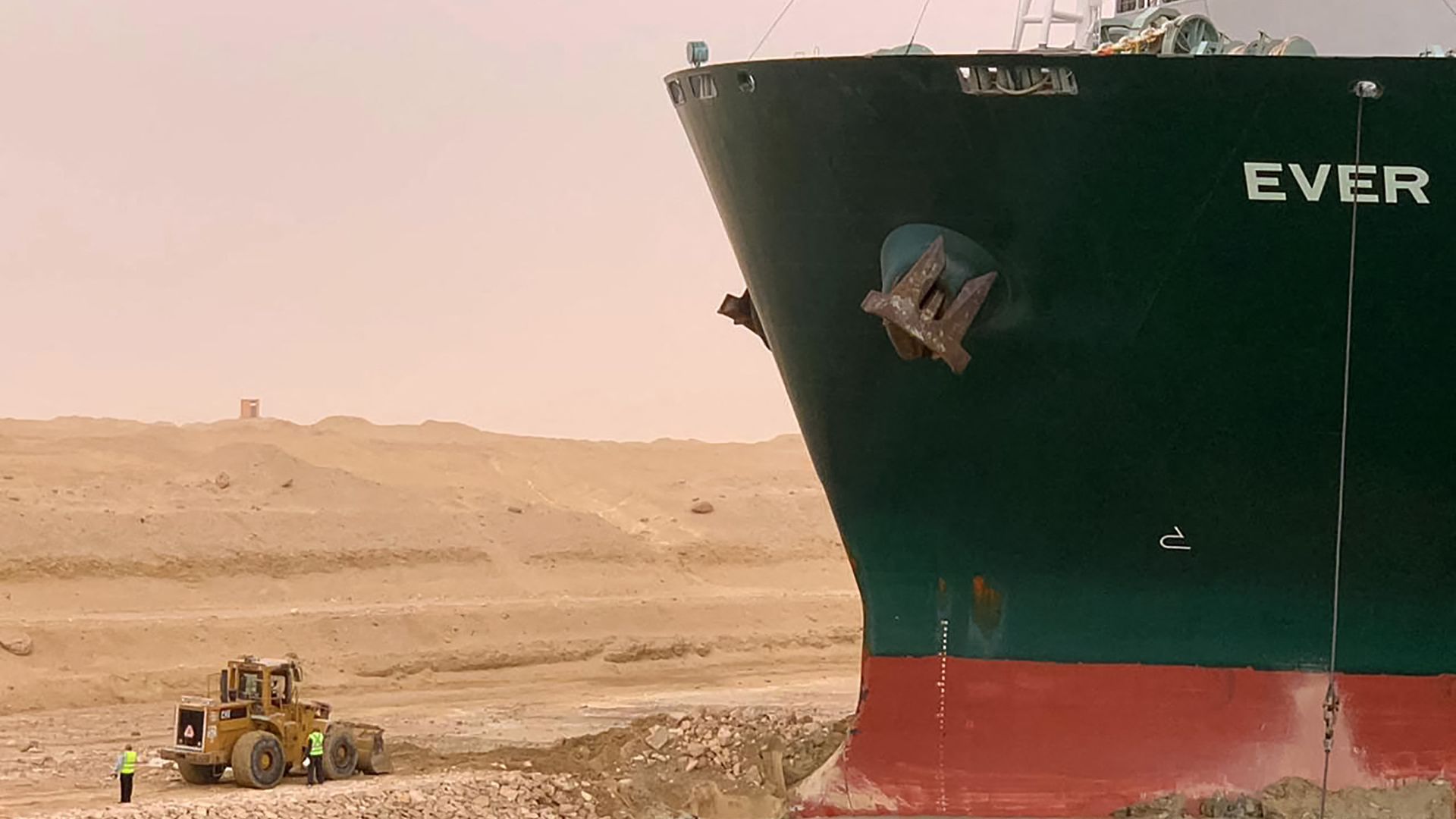 Two days later, a massive ship remains lodged in the Suez Canal.
Why it matters: One of the world's biggest vessels carrying important cargo being stuck and the blockage of a critical trade route equals global trade disaster.
Reuters says the "Ever Given" is nearly as long as the Empire State Building is high.
What's new: A company working to dislodge the ship said it could take days (even weeks) to free the ship.
The disruption is rippling through the shipping industry.
The latest example: Shippers — with containers carrying oil, commodities and consumer goods — are rerouting vessels to avoid the jam, Bloomberg reported.
What they're saying: The CEO of the company working to free the ship "compared it to 'an enormous beached whale' and said 'it might take weeks' to get the vessel off, possibly necessitating 'a combination of reducing the weight by removing containers, oil and water from the ship, tugboats and dredging of sand.'"
The bottom line: It's yet another blow for the shipping industry dealing with container shortages and port backups.
Go deeper