Rep. Bobby Scott: Latest stimulus package will help students catch up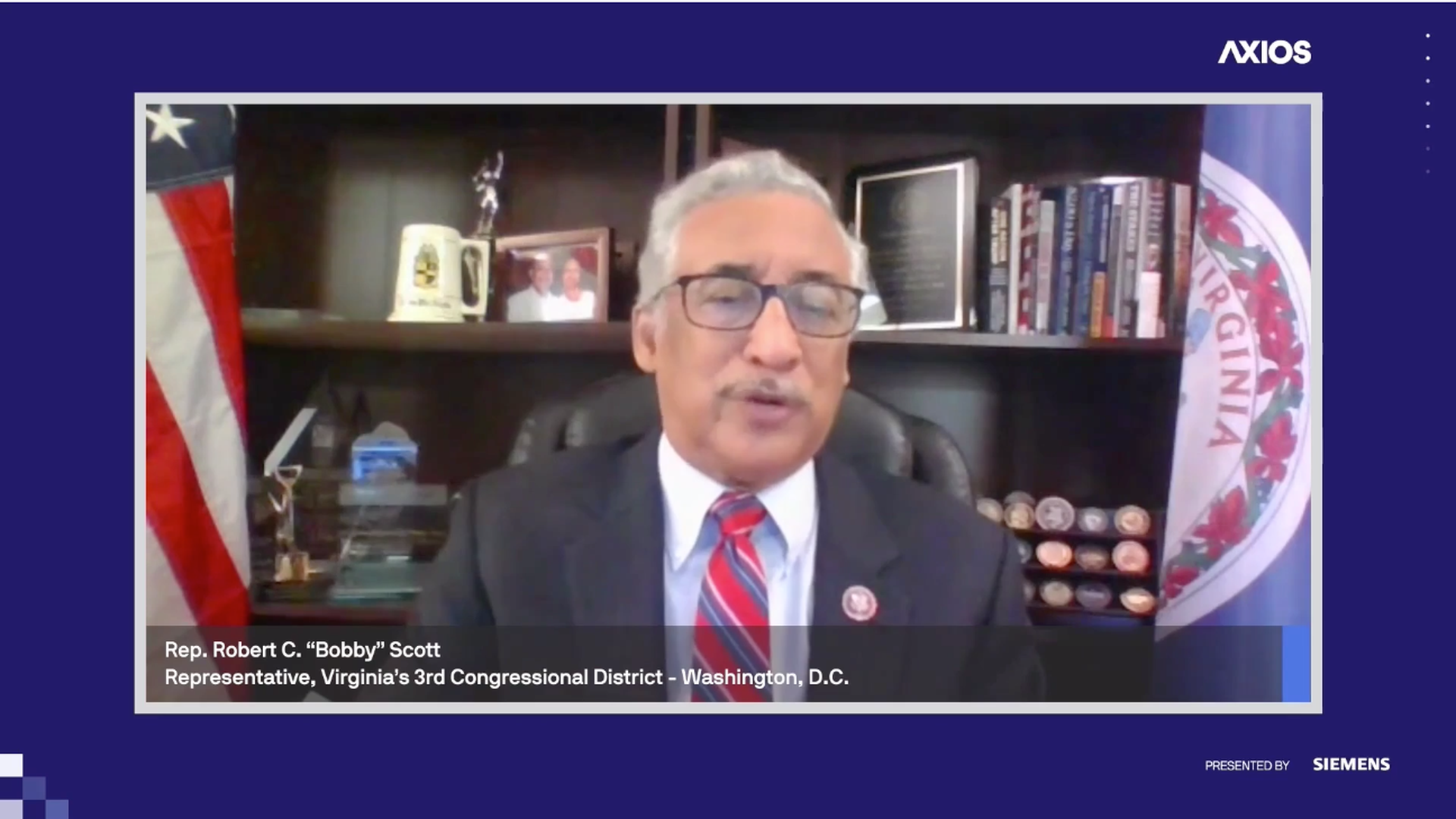 Funding in the latest coronavirus stimulus package will help students "make up for this year of lost learning" during the pandemic, Rep. Bobby Scott (D-Va.) said at an Axios event on Thursday.
Why it matters: Scott said the $100 billion that was appropriated for schools can be used for a number of costly fixes including improving ventilation, renovating outdated infrastructure and expanding broadband access.
Scott is aiming for schools to be able to open five days a week. The Biden administration is similarly pushing for schools to reopen safely.
Scott added that things like summer school, smaller class sizes or longer classes might be needed to get students who've been in remote learning back up to speed.
"[A] lot of these students haven't been in a classroom for a year. A lot have fallen way behind. They need to assess how far behind they've fallen. And we have to have a strategy to catch up," he said.
What they're saying: California State Superintendent of Public Instruction Tony Thurmon echoed Scott's sentiment at the event, telling Axios, "[T]hose resources are so important, it gives access to COVID testing. And even with vaccines, we know that for schools to get open safely and stay open safely, we have to have access to COVID testing."
"We have to have access to personal protective equipment. We still need people to be wearing masks, social distancing and having the supplies for disinfecting campuses," he added.
Watch the full event here.
Go deeper