Exclusive: NRSC drops $1M ad buy targeting Democrats' voting rights bill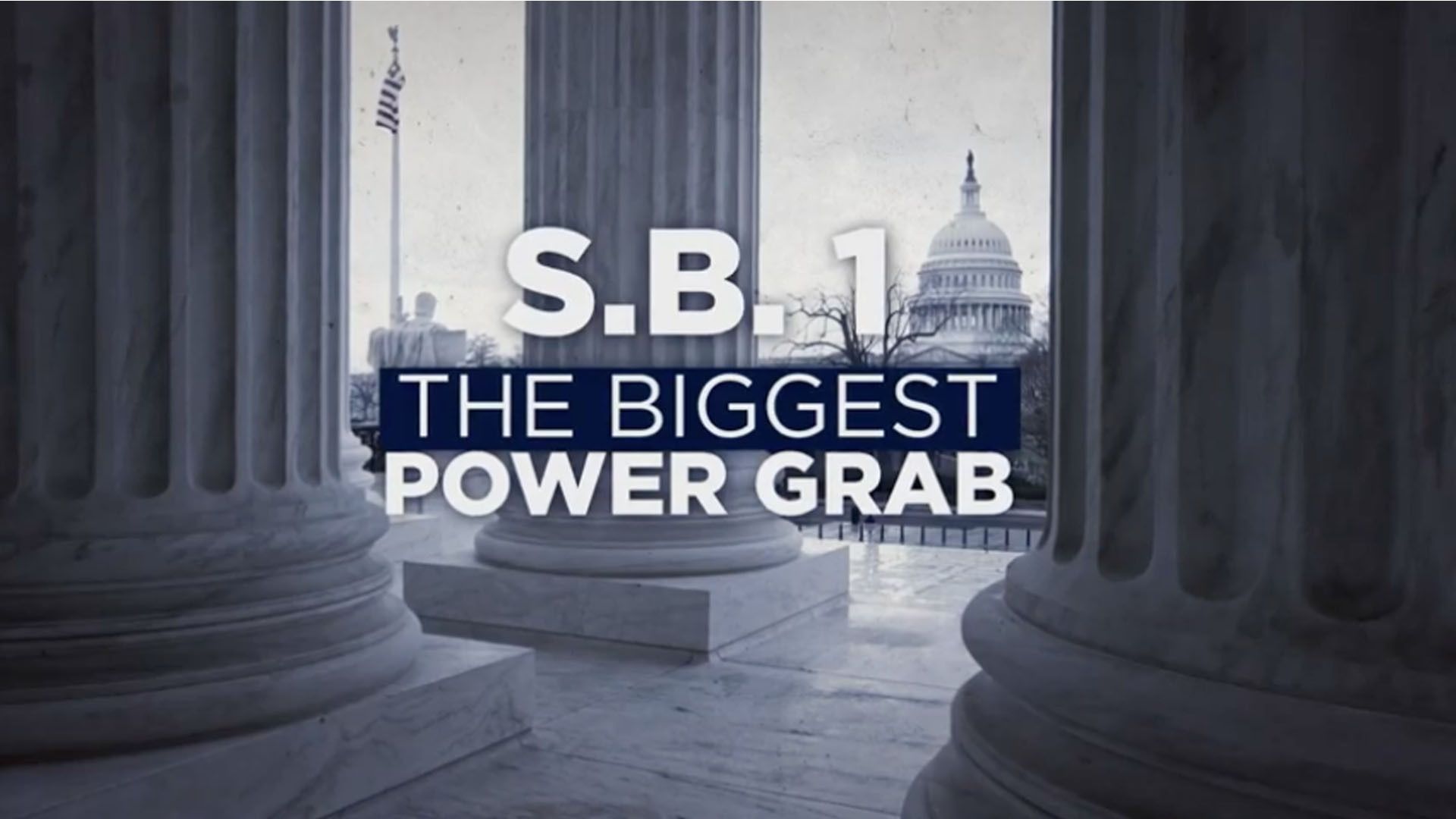 Senate Republicans' main campaign arm will unveil a seven-figure ad campaign in Georgia, Arizona, Nevada and New Hampshire targeting Democrats' effort to expand voting, Axios has learned.
Why it matters: These are the National Republican Senatorial Committee's (NRSC) first TV ads of the 2022 midterms cycle and show how potent S.1 (the Senate's version of H.R. 1) is for Republicans — both in how it would overhaul the nation's elections and as a messaging tool.
The group told Axios it sees these four states as the Senate Republicans' prime targets to unseat Democrat incumbent Sens. Raphael Warnock of Georgia, Mark Kelly of Arizona, Catherine Cortez Masto of Nevada and Maggie Hassan of New Hampshire.
Details: The ads, which will begin airing on Monday, focus on what the GOP says are the most unpopular aspects of the bill, according to their internal polling.
They slam the bill as a Democratic "power grab" that would "eliminate voter ID laws," implement automatic voter-registration and "force taxpayers to fund" campaigns.

Fact check: The bill doesn't necessarily "ban" voter ID laws, but it provides workarounds for voters without identification. It also wouldn't fund campaigns, but it would match donations less than $200 6-to-1.

The ads will air in English in all four states, and English and Spanish in Arizona and Nevada.
See one of the ads, titled "Power Grab," that air in Georgia.
What they're saying: "Senate Democrats claim they are fighting to protect our elections, but the reality is far different," NRSC Chairman, Sen. Rick Scott (R-Fla.) said in a statement.
"H.R. 1 – the Corrupt Politician Act - is an assault on American taxpayers," he added. 
"Senators Warnock, Kelly, Cortez Masto and Hassan will have a lot of explaining to do over the next two years and a lot to answer for in 2022."
Between the lines: H.R. 1 has proven to be a galvanizing issue for the right. Fearing a federalized election system, several conservative grassroots groups are pouring money into advertising and other campaigns to prevent its passage.
Heritage Action for America, the Heritage Foundation's non-profit, recently launched a $10 million initiative against the bill.
Susan B. Anthony List partnered with the American Principles Project to launch a new Election Transparency Initiative, led by former Deputy Secretary of Homeland Security Ken Cuccinelli opposing the legislation.
Tea Party Patriots, Republicans Attorney Generals Association and the Foundation for Government Accountability have launched similar efforts.
Go deeper