Georgia activists call for Coca-Cola boycott over GOP voting restrictions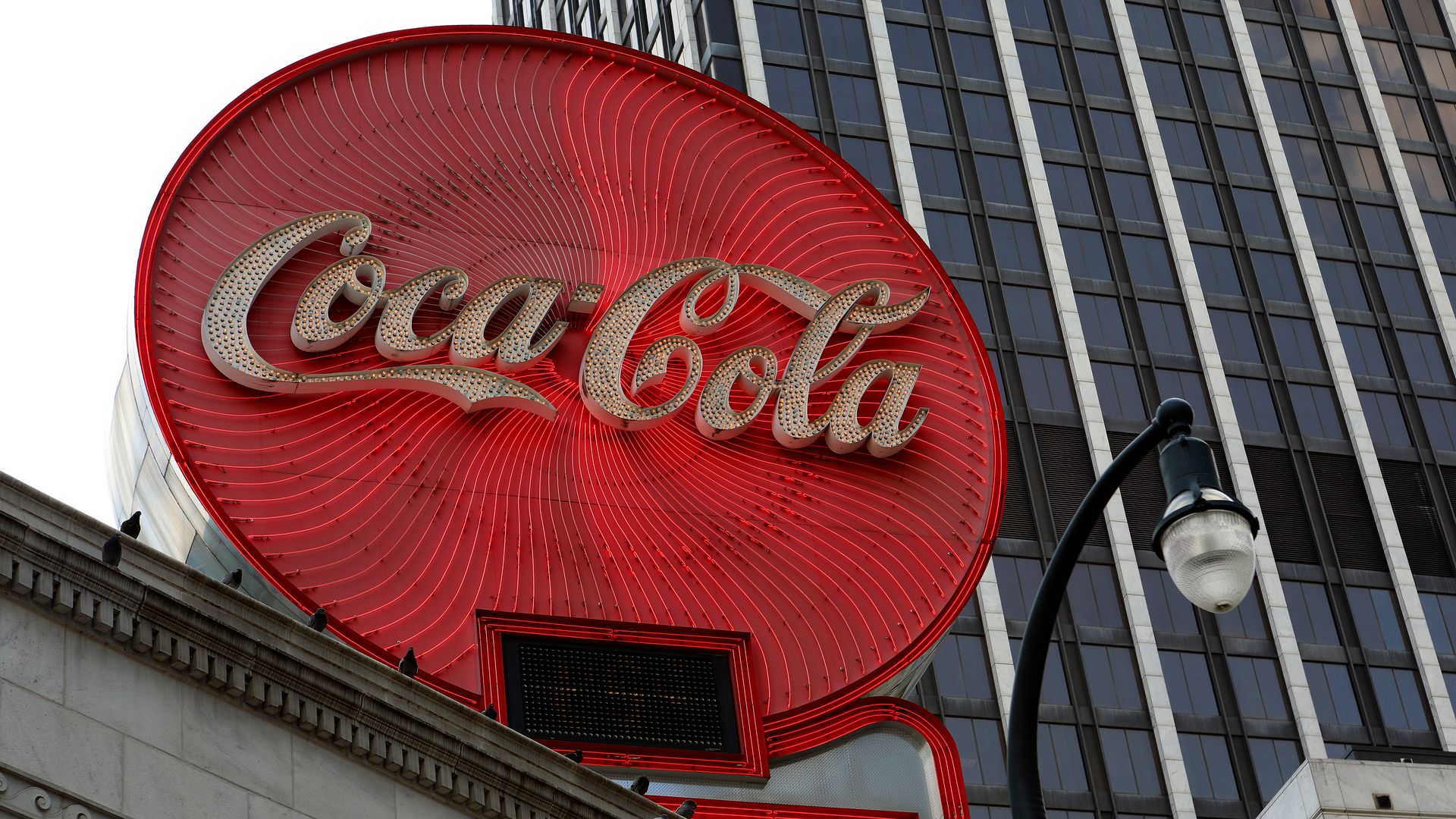 Activists in Georgia are calling for a statewide boycott of Coca-Cola until the company speaks out against measures moving through the state legislature that would restrict voting access, the Atlanta Journal-Constitution reports.
Driving the news: The massive Atlanta-based company said in a statement that it supports a "balanced approach to the elections bills that have been introduced in the Georgia Legislature this session," adding: "The ultimate goal should be fair, secure elections where access to voting is broad-based and inclusive."
But activists say the measures moving through Georgia's legislature are all but fair — and roll back expansions to voting access that disproportionately affect people of color.
The efforts by Georgia's GOP lawmakers come after the state swung blue for President Biden in 2020 and for Sens. Raphael Warnock and Jon Ossoff in 2021.
The big picture: The Coca-Cola boycott is part of a broader campaign to pressure Georgia's major businesses to speak out on voting rights.
"This past summer, Coke and other corporations said they needed to speak out against racism. But they've been mighty quiet about this," organizer Bishop Reginald Jackson told the AJC.
Jackson added that if "Coca-Cola wants Black and brown people to drink their product, then they must speak up when our rights, our lives and our very democracy as we know it is under attack."
Go deeper