AP journalist Thein Zaw released from detention in Myanmar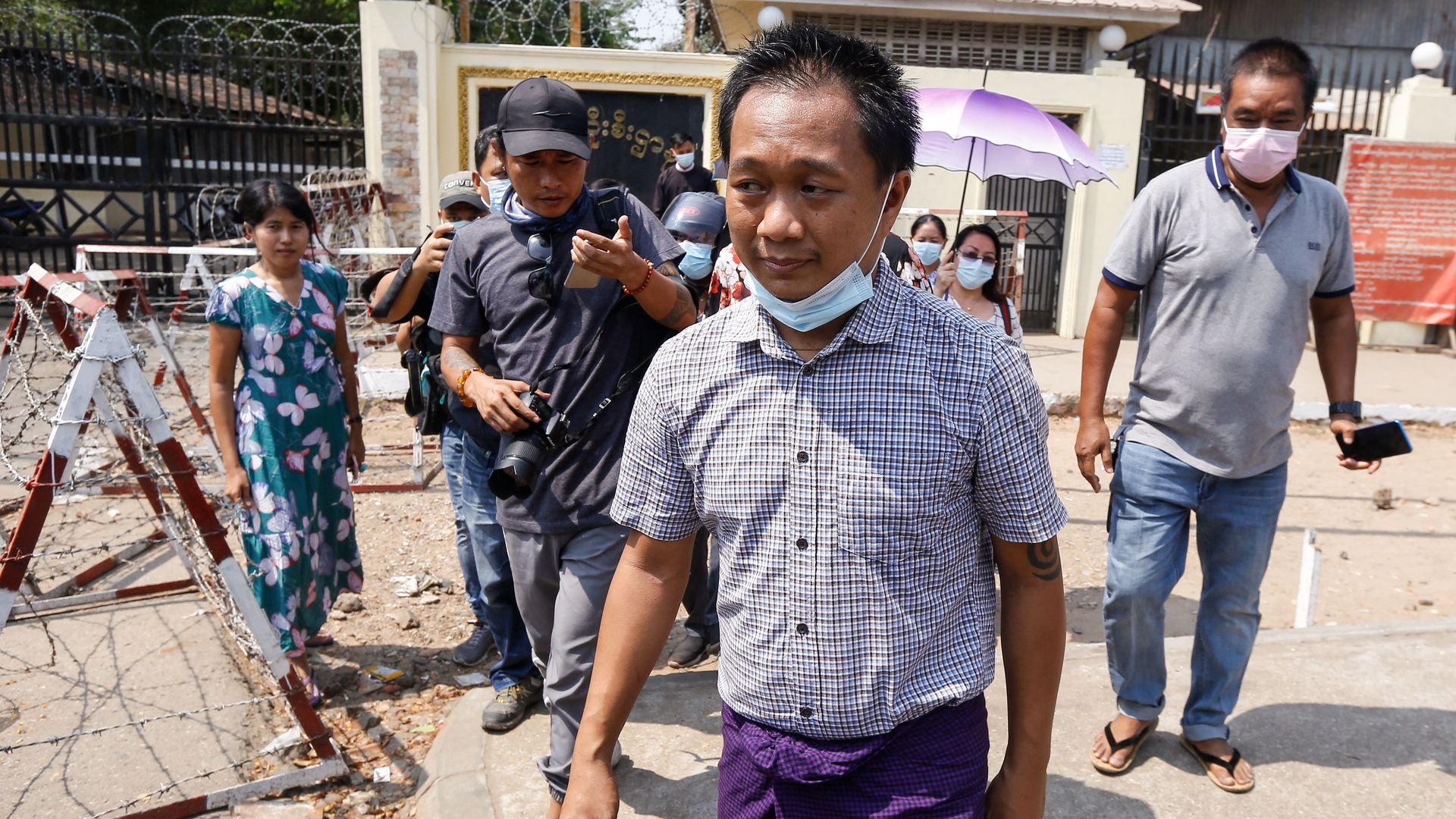 Associated Press journalist Thein Zaw has been released from custody in Myanmar after he was arrested three weeks ago while covering a protest against the coup, the outlet reports.
Why it matters: Zaw's case highlighted the diminishing press freedoms around the world — especially in countries that are on the precipice of democracy. Zaw was one of six members of the media who were charged with violating a Myanmar law that punishes journalists who incite fear, an arbitrary action, within the public.
"Thanks to all who tried so hard for my release," Zaw said, per AP, "But one thing that upsets me is that there are some people who are still inside, and I hope that they can get out as soon as possible."
The judge dismissed Zaw's case because he was performing his job at the time of his arrest.
The backdrop: Some 40 journalists have been detained or charged since the start of the coup, according to AP. About half of them are still in jail.
Go deeper: Journalists face record levels of persecution globally
Go deeper