Missouri AG jumps into Senate race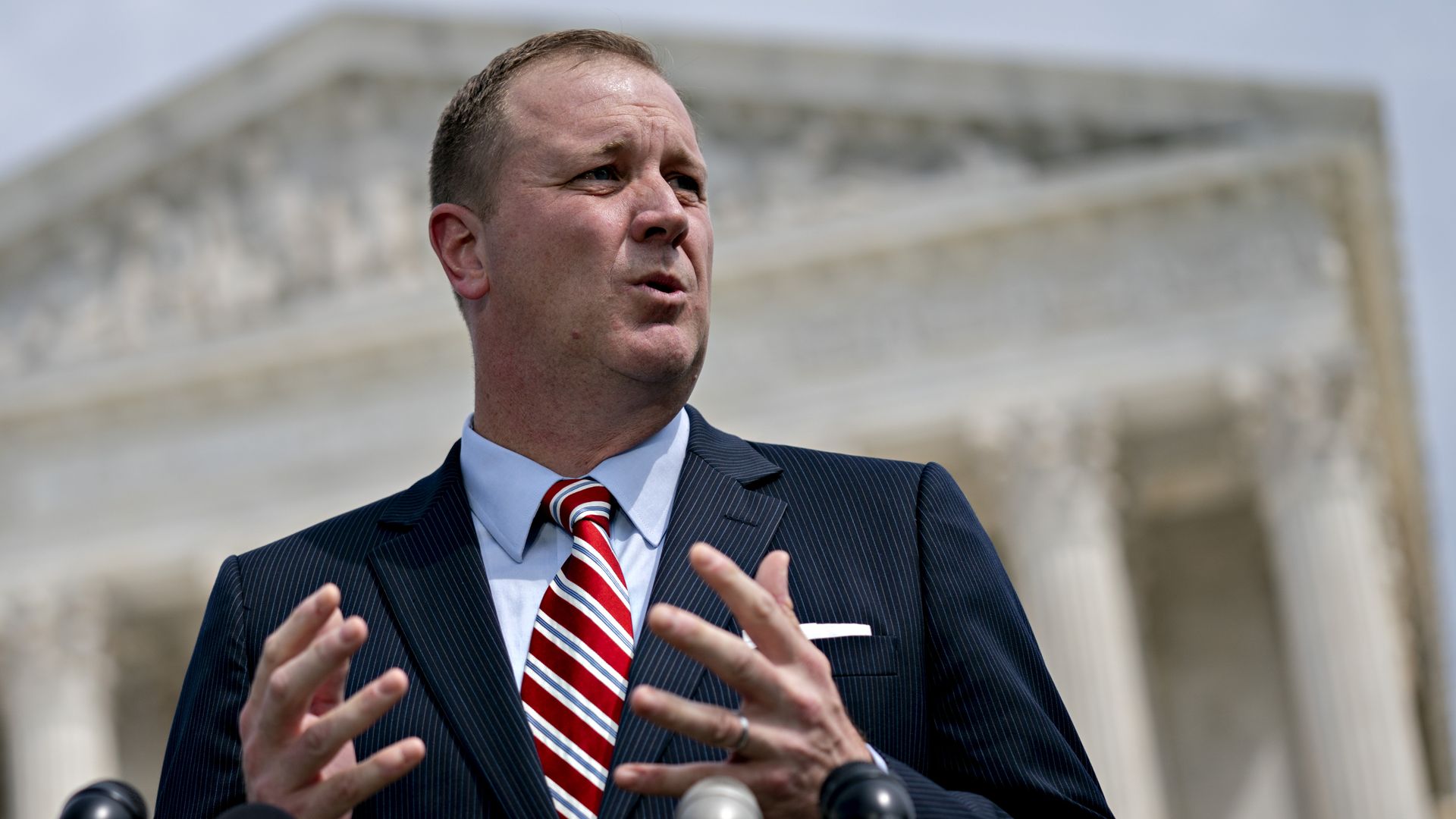 Missouri Attorney General Eric Schmitt announced Wednesday that he's running for Roy Blunt's open Senate seat.
Why it matters: The move sets up a Republican primary fight with former Missouri Gov. Eric Greitens (R), who announced his Senate bid on Monday.
Grietens resigned as governor in 2018 amid several scandals.
What he's saying: "Missourians need a conservative leader they can count on to stand up to the Biden administration, fight to preserve Pres. Trump's America First agenda and keep this seat in Republican hands," Schmitt tweeted Wednesday.
"I am proud to announce that I am running for U.S. Senate, where I will continue the fight to preserve the conservative policies championed by President Trump that built the strongest economy in American history," he added.
Driving the news: Blunt (R-Mo.), who was first elected to the Senate in 2010 and was widely seen as a member of the Republican establishment in Congress, announced earlier this month he will not run for re-election in 2022.
What to watch: Several other Republicans are considering jumping into the race, Politico reports.
Go deeper